I'm selling a pair Corbeau VX2000 Reclining Seats on bolt-in TJ mounts with sliders. They're custom upholstered in red and black marine grade(fade and weather resistant) vinyl. Perfect condition--no rips, tears, scuffs, wear marks, etc. Nothing wrong with them whatsoever, they work and are comfortable, I just really prefer cloth seats so these have been replaced.
Seats new are $469 each, not including vinyl upgrade and shipping:
http://polyperformance.com/shop/Corb...t-p-21310.html
Mounts/sliders are $198 for the pair(p/n CBS-E1118F + E1119F)
http://polyperformance.com/shop/Corb...s-p-24675.html
I'll sell the pair with brackets for less than half price,
$450 obo for everything
. Will consider full or partial trades for 31 spline Ford 8.8 with 4.10s and disc brakes(TJ mounts would be preferable), NP231 SYE kit, TJ rear seat with brackets(gray or black), TJ Tuffy center console, TJ tube fenders, TJ short corner guards, TJ stubby front bumper, maybe a couple other things that I can't think of right now.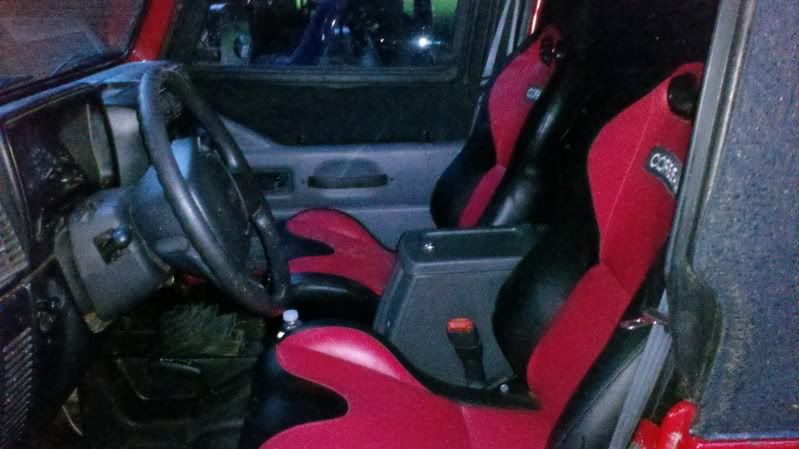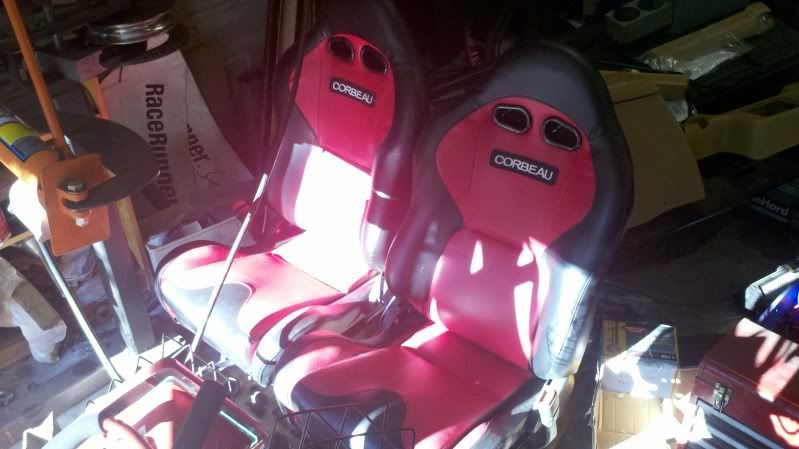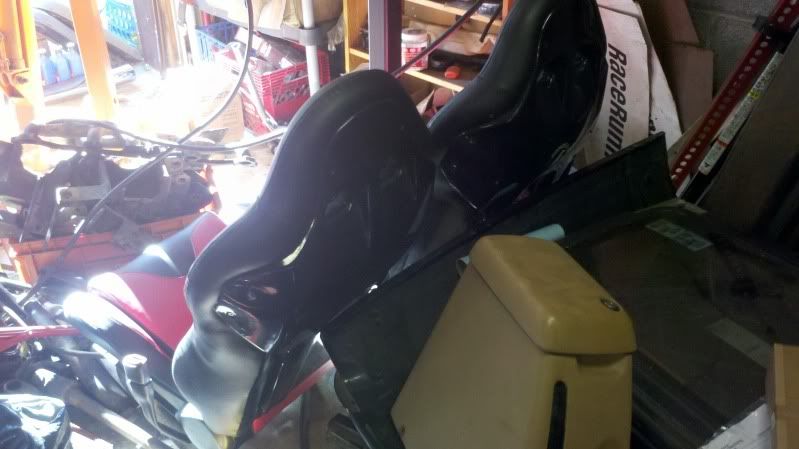 Located in Highland, MI. Can help with delivery within reason.