Finding myself on GL4x4 just about everyday now, might as well make a build thread for my current project. Should be done this spring/early summer, just in time to meet some local people to trail ride with.
The ONLY reason I bought this truck was for the Fabtech long travel control arms. From there it turned into a project truck. I wanted to build something that I can take on trail rides, maybe play on some rocks and mud, pretty much all the stuff my 2wd doesn't do so well. The 2wd is a blast at the dunes. This build I won't be concerned about trail damage as much as my daily driver.
Specs as of now
1994 Sonoma cab and frame. Cab back was backhalfed by previous owner.
4.3/4l60e/np233
Dana 30 high pinion front 4.10
Rear axle undecided as of yet (buy an explorer 8.8 or spacer adapters for my 7.5 4.10's)
The guy I picked up the frame and cab from was building this into a dune truck, hence the fabtech long travel. He cut out the firewall and was setting the motor back for a better cg. That's about as far as he got, cut out the firewall and a start on a 2x4x.25 back half.
Fresh in the drive...
Nice thing is, there wasn't anything there to strip off lol
I just happened to be parting out another s10 at that point. Good front clip, interior for this one.
So...throw the front clip on to make the neighbors happy untill the other one was gone.
Picked up some go parts from a member on here...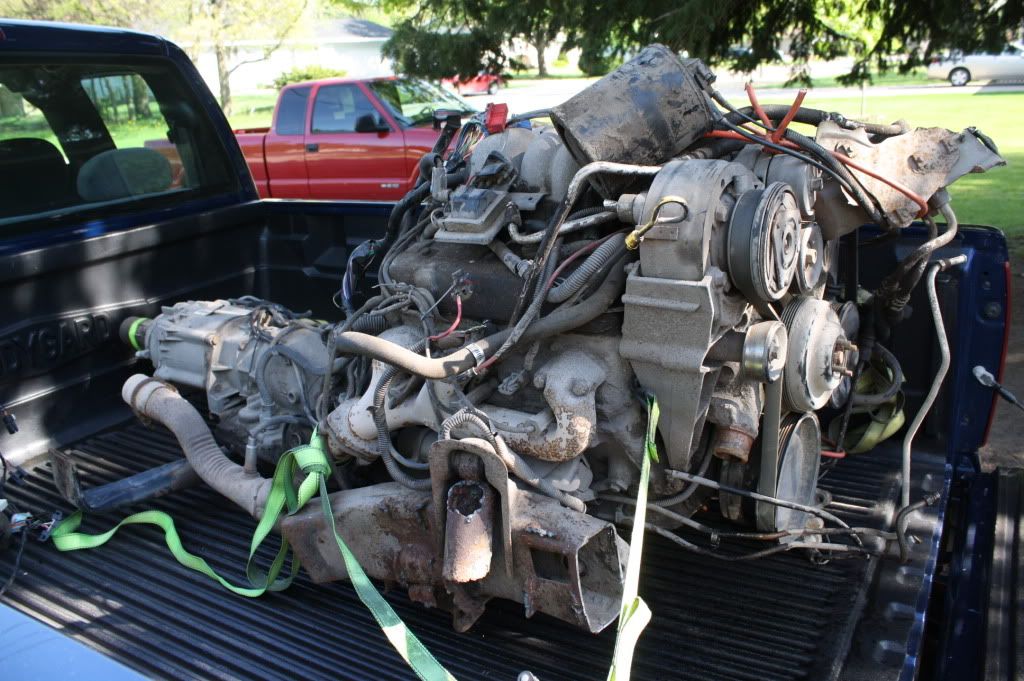 Why didn't I go with a 350? Easy, I'm not a crowd follower. I don't care to have a gas hog carb v8 in it. This v6 should make roughly the same power as an old carb v8, and it fits right in there like it's meant to be there.
Mocking up the front suspension.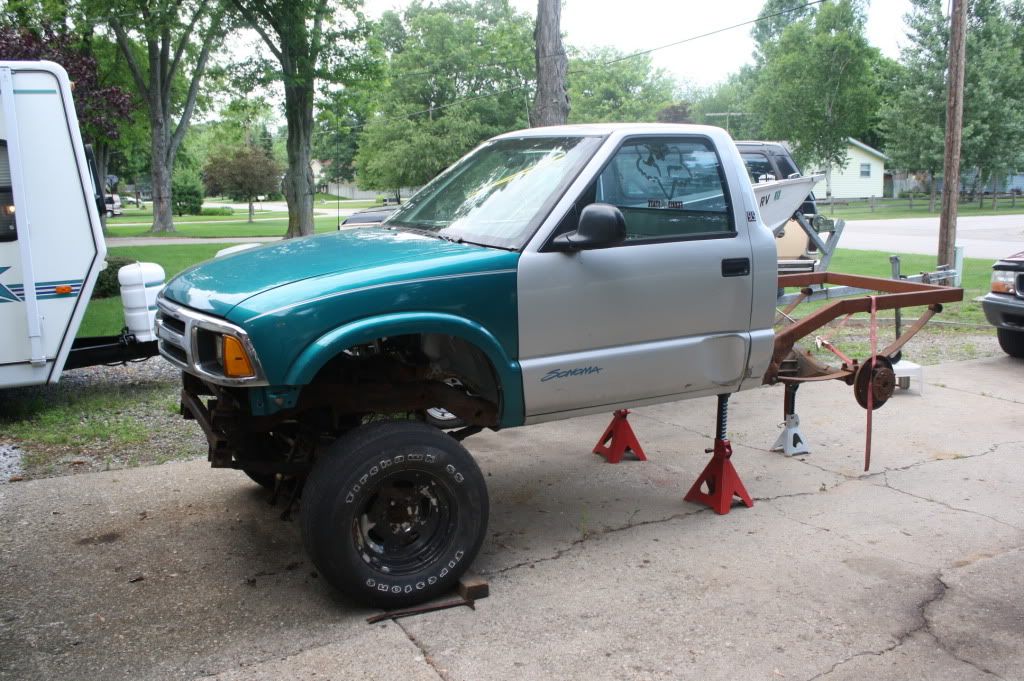 Starting to look like a truck now!
And thats about as far as I got last summer, got busy with work and didnt care to weld my floor in when it was 80 degrees out. Sure I could of bought another cab(and I did have a couple leads), but from the beginning this was planned as a LOW budget build. I had what I needed for the most part, so it was just time and something to do. Got about half of the welding done on the floor before I took a good long break.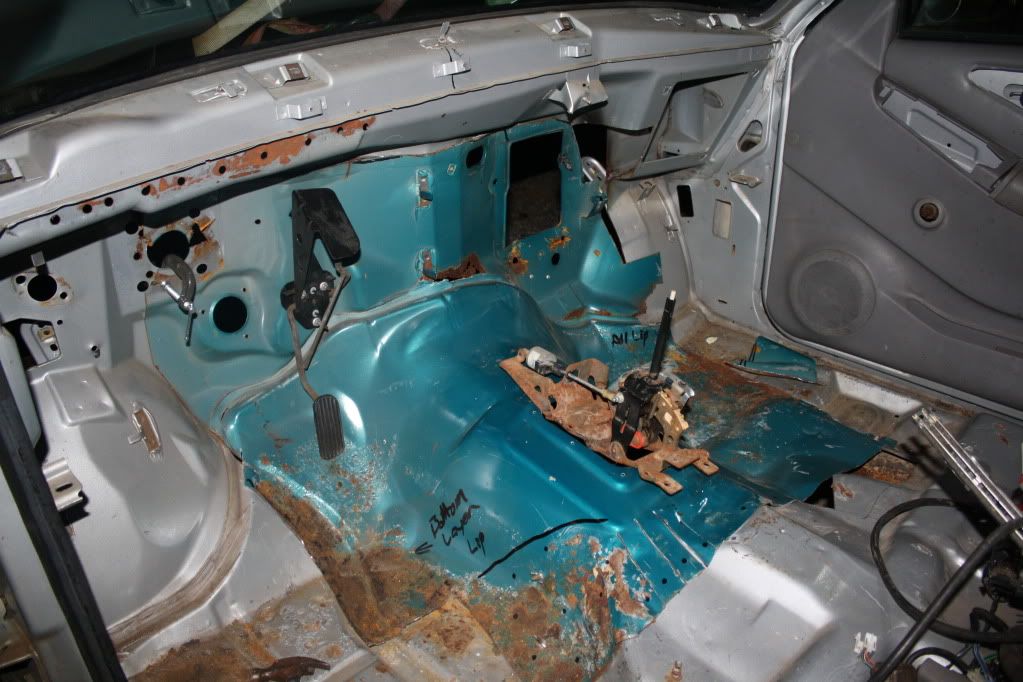 Started back on the truck around the end of January once I FINALLY crushed the other truck.
Got the go parts in and I ended up finding that the previous owners home made body mounts were too short and the cab sat on the trans and transfer case. So add in some body lift blocks from a member on here. Seems to be a trend buying parts on this site...
Got the floor all welded up top and bottom. And finally got new bushings and finished the rear suspension tonight. Also got some seats for it. So this is about as current as my pics get.
Finished floor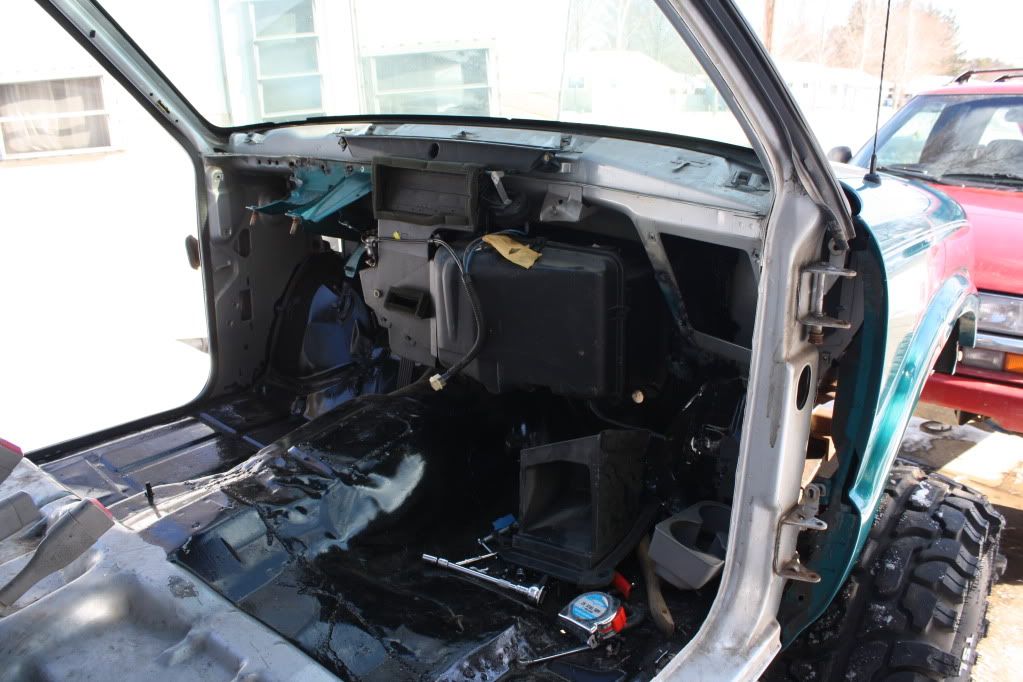 Seats
I had to take a break from working on the truck to straighten the garage up so I rolled it out. And a couple pics with the front clip on. For refernce, my red truck is 2wd, 6.5-7" (Lift spindles, 3.5" lift coils, Spring over axle rear) of lift on 31's, sits about 3 inches higher then a stock Zr2 s10. Not a normal 2wd s10 by far.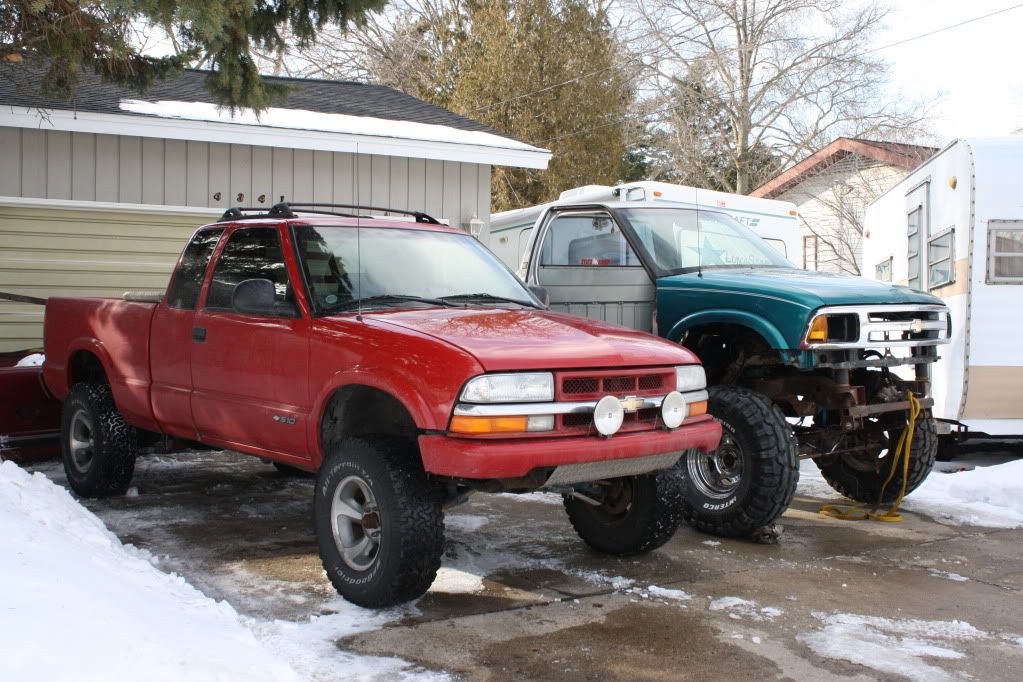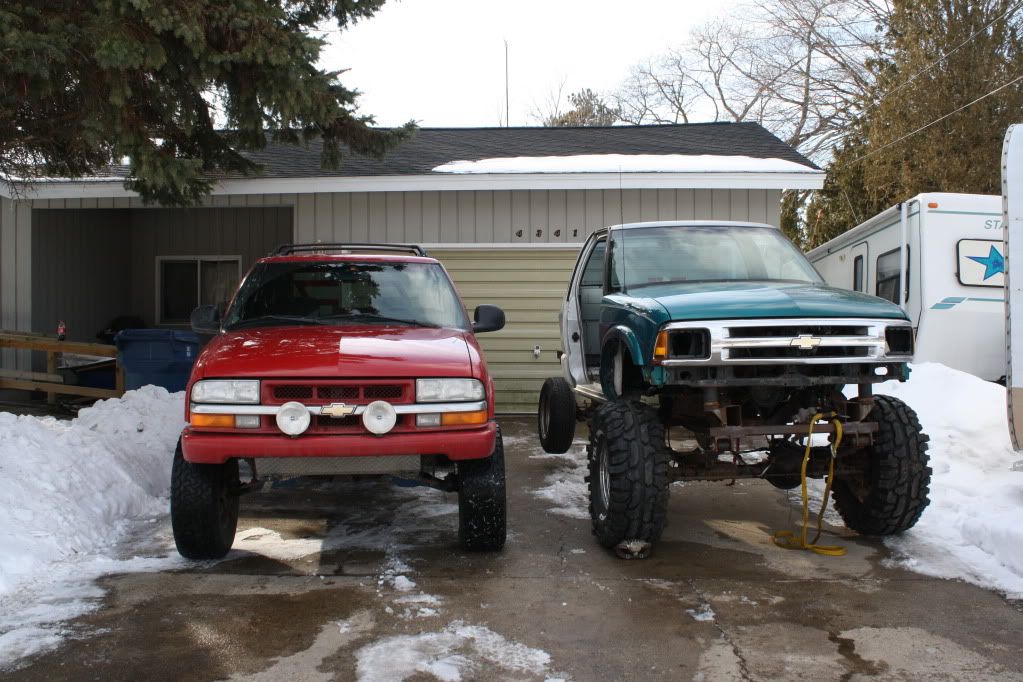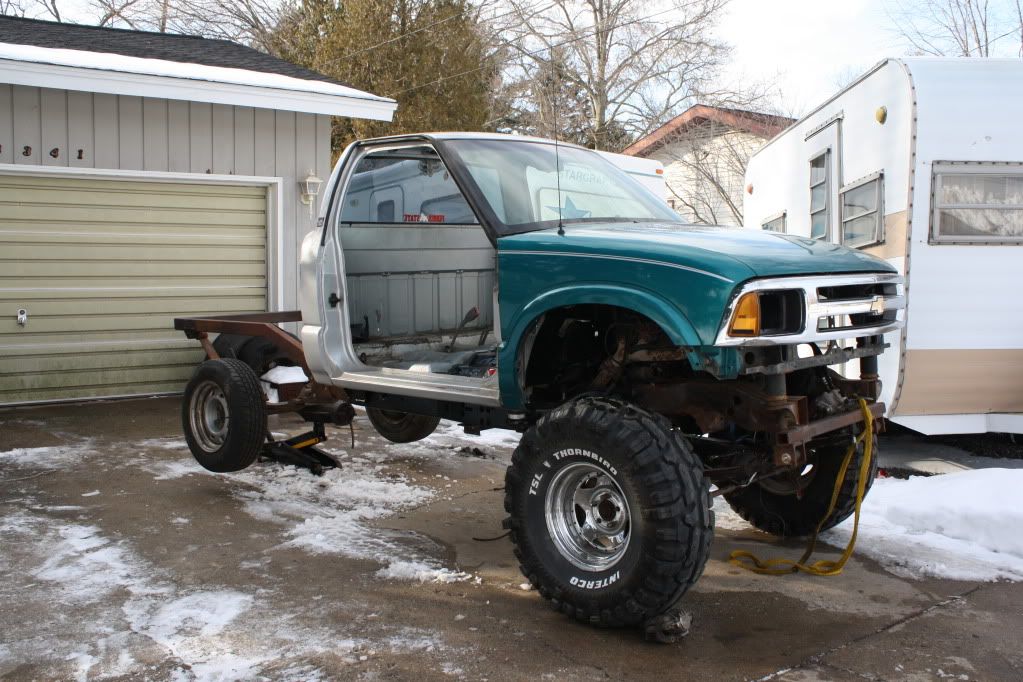 So thats it so far. I'll update as more progress happens.