Over the last week I preformed a Tummy Tuck on the Jeep.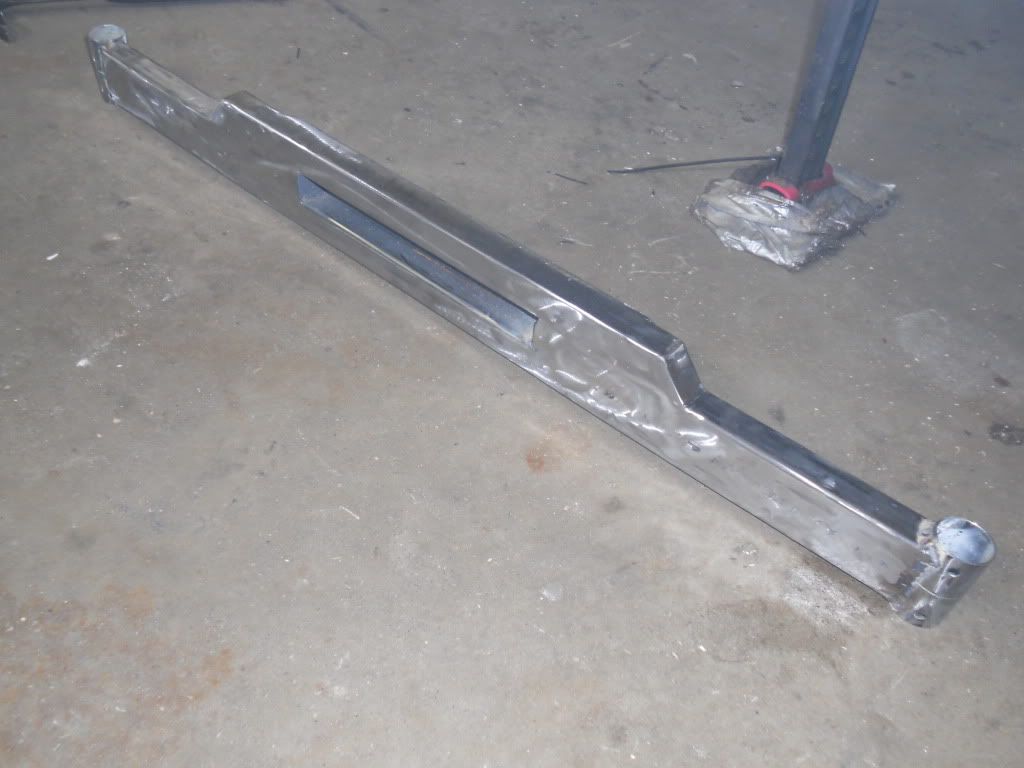 Im considering building a few of these cross members and marketing them on eBay as a "bolt on". I would Make the brackets that attach to the framerails all one piece, fastening them with 1/2" or 3/8" nutserts. This "bolt on" would require a 1" body lift (or floor pan mods) and sye to be installed. I would add another inch of width to the center section so that I could slot the mounting plate vs hole like i did in mine. This would give a bit of flexibility in the installation.
The cross member is made of 1x1x0.120, the plate the trans bolts to is 3/16 thick.
Am I crazy?
What would be a reasonable price?
It took me 2 hours to build and paint this crossmember costing me about $15 to build.
Your opinions are apriciated, How did I do?
shawn