I'm currently working for our local retail outlet and we are trying to move a few items at a HUGE discount. These items are brand new units currently on display. You will NOT see discounts like this anywhere else.
Carrom fooseball table $350 normally $499
We have an air hocky table- in the background of the shuffleboard table pic.... $400 normally $499
12' wooden shuffleboard or Ice Box Hockey (bubble hockey) your choice $650. Normally $999 and $799.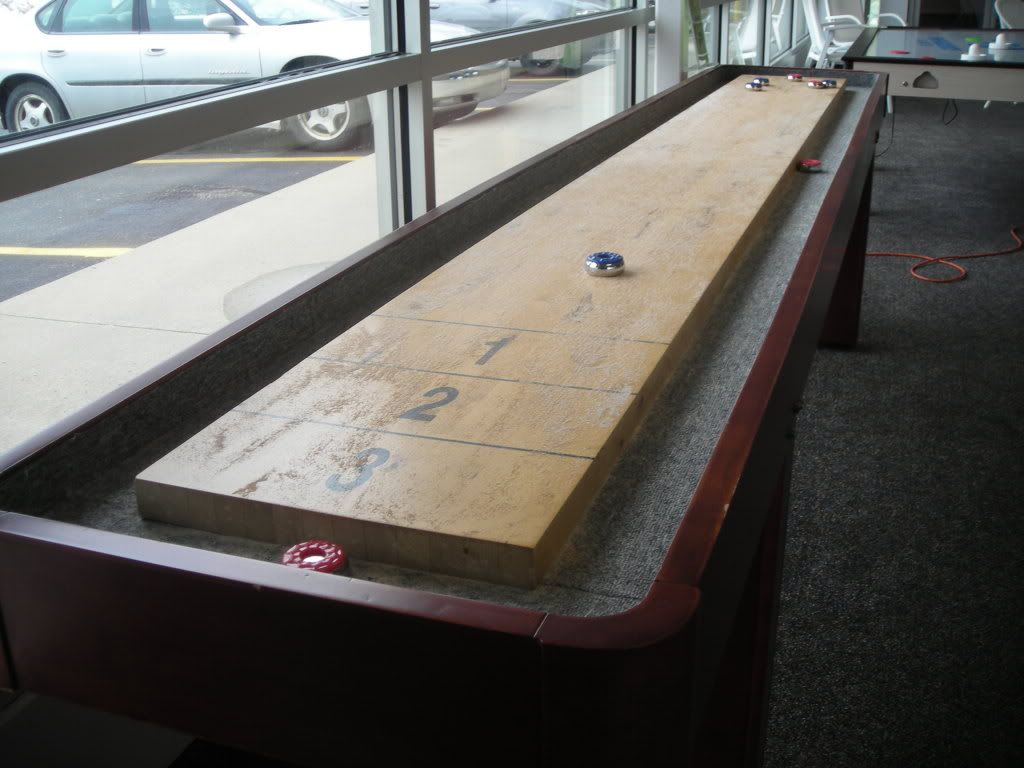 either PM me or call the retial store for more info.
616-301-1800