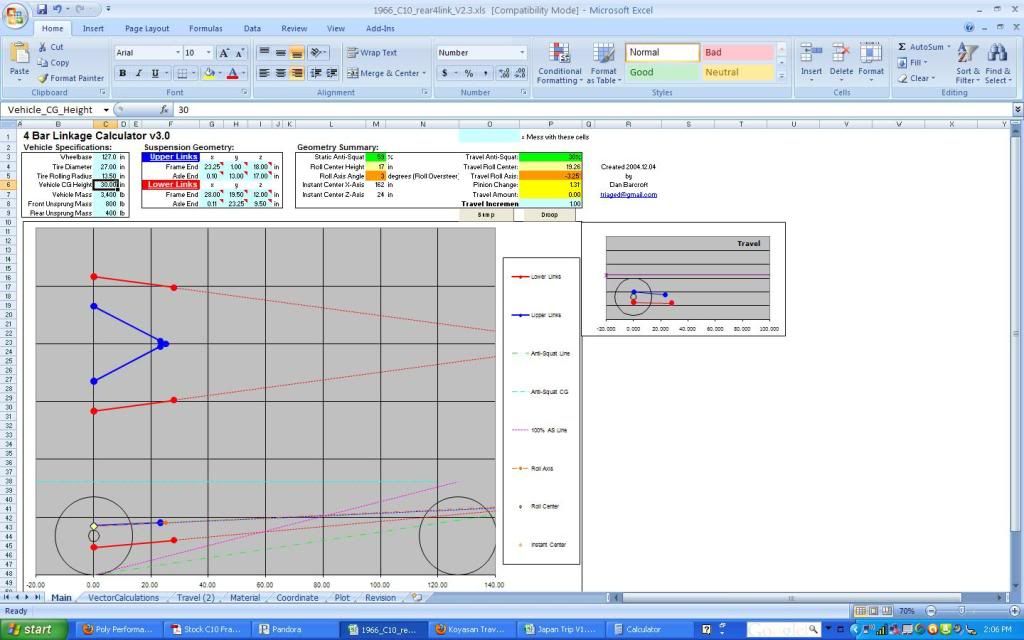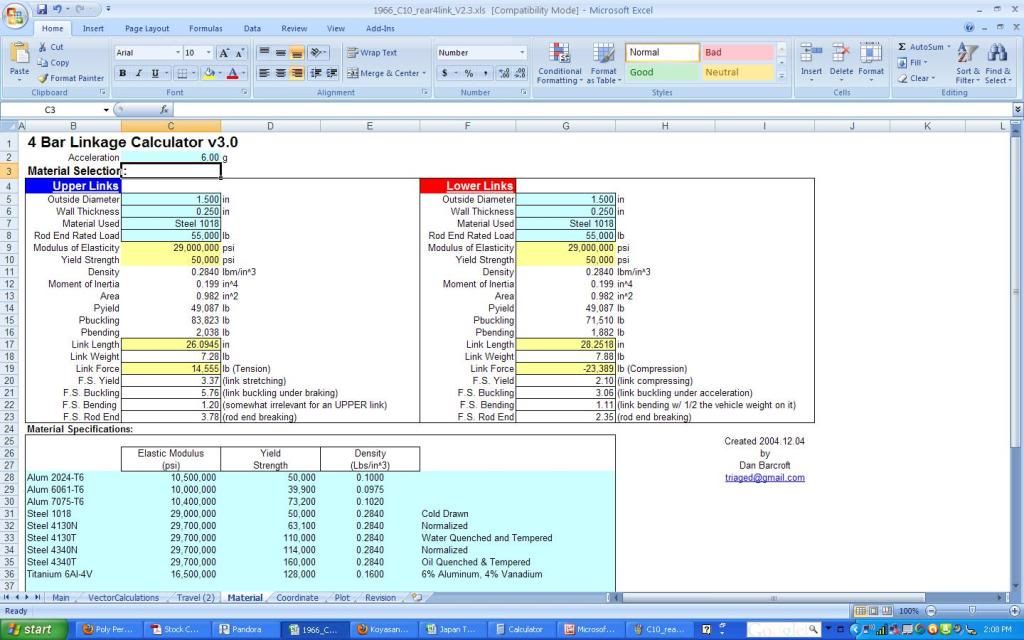 I'm cheating and using a the 4-link calculator to simulate a 3-link, where the upper 2 links act more as a swingarm / panhard bar substitute.
This is the result of getting frame-to-ground measurements from someone with a truck that has the stance I'm aiming for. The numbers I've plugged in go from SWAG (CG, unsprung mass) to actual (frame/axle measurements).
Not that any of you homos know much about a suspension that will only have 5" or 6" of travel, but I thought I'd see what you guise thought.
Thanks for any and all input.