I've got a set of 4 37x12.5R17 Goodyear MT/Rs on 17x9 aluminum H2(8x6.5 bolt pattern) wheels bored out to clear Dodge/Ford hubs. About 75% tread on the tires, even wear, no cupping or anything like that. There's some slight rock rash at the edge of the tread blocks on a few of them but nothing severe or that would affect function, just what you see in the pics. The wheels are in nice shape too. I had some issues balancing them and then discovered that the previous owner had put some kind of thick grease in them to try and dynamic balance them...it didn't work. I had the tire shop clean them out and put balancing beads in them. They're smooth up to highway speeds, then get a little shaky....but after taking them off the truck it sounds like the beads are still sticking to the grease and not moving around as they should. I think the tire shop did a half-ass job cleaning them so the beads aren't free to move and do their job. Dismount them, give them a good cleaning, re-install the beads, and you should be good to go. I've got other tires on my truck now and I need the money, not an extra set of wheels and tires.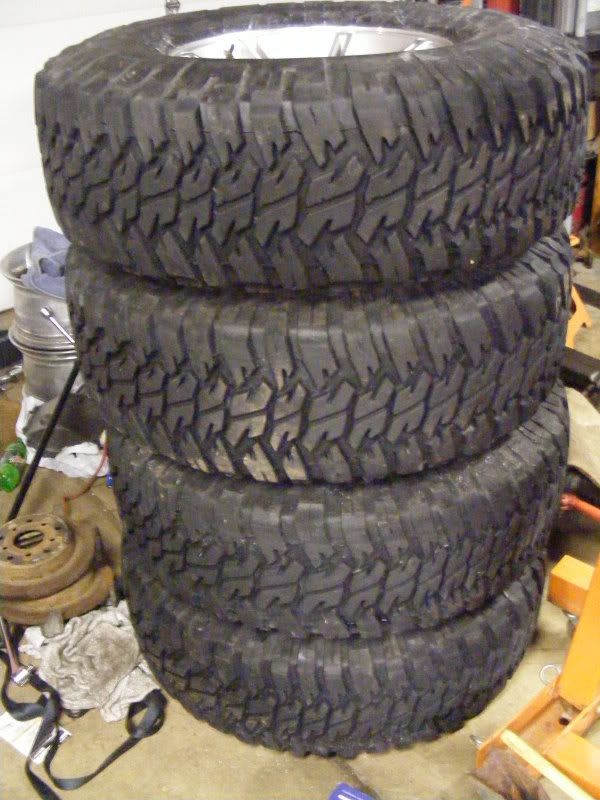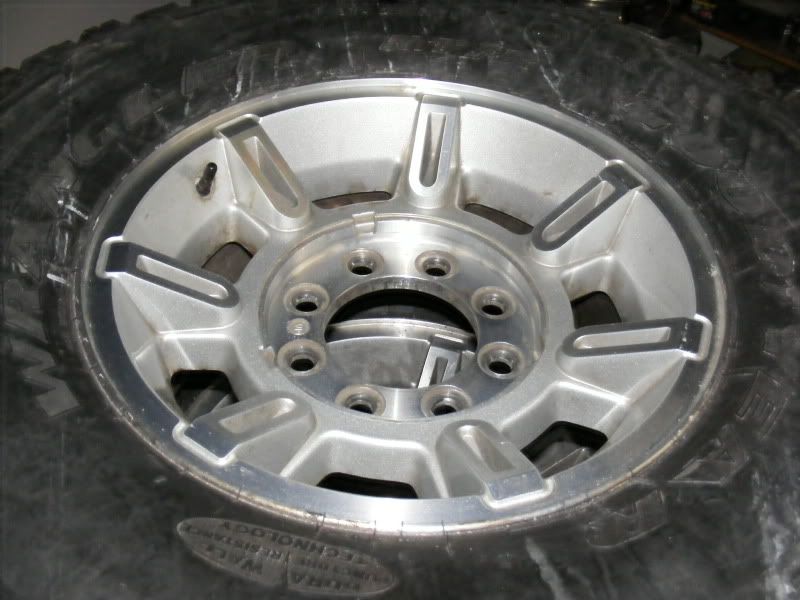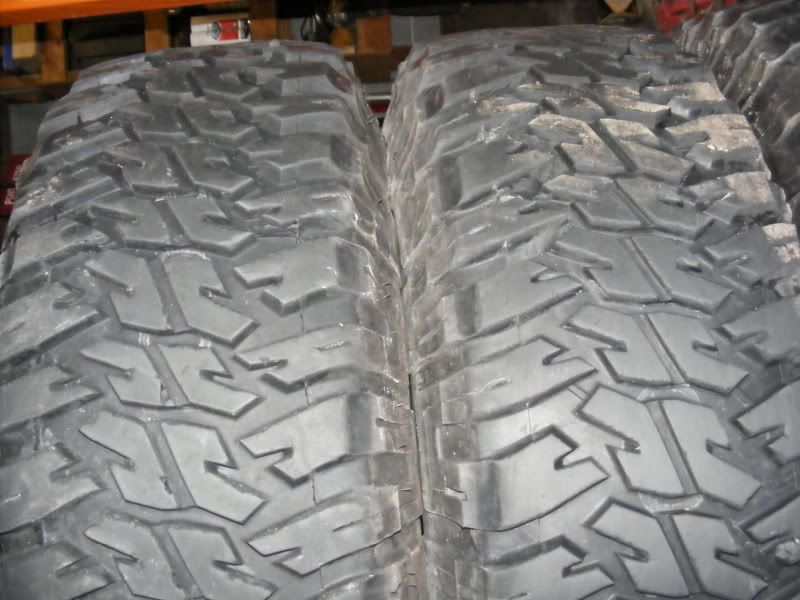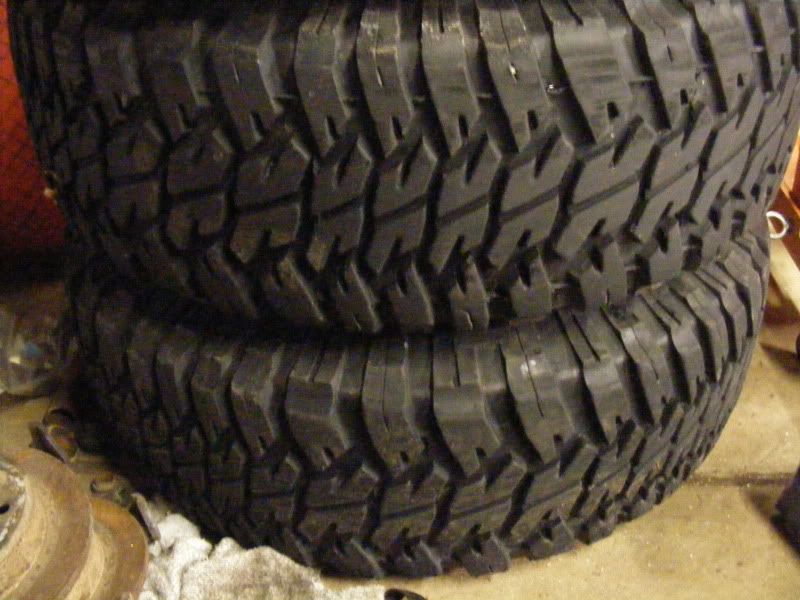 $950 for the set, or $750 for tires and $250 for wheels. I'd rather not sell the wheels until the tires have sold. Might consider trades for a 4.0L stroker motor, AX-15, hydro assist setup, 1.75" .120"wall DOM tube, 48RE trans upgrades, etc
Located in Highland, MI. I'm driving up I-75 and M-10 to the Manistee area Friday morning and could meet someone along the way with them if need be.