Bought it for $400 and drove it home. Runs great, shifts great, 4x4 works great... brakes NOT SO GREAT (found that out in a panic going down a hill towards a T-intersection).
Rust? Yeah, it's got some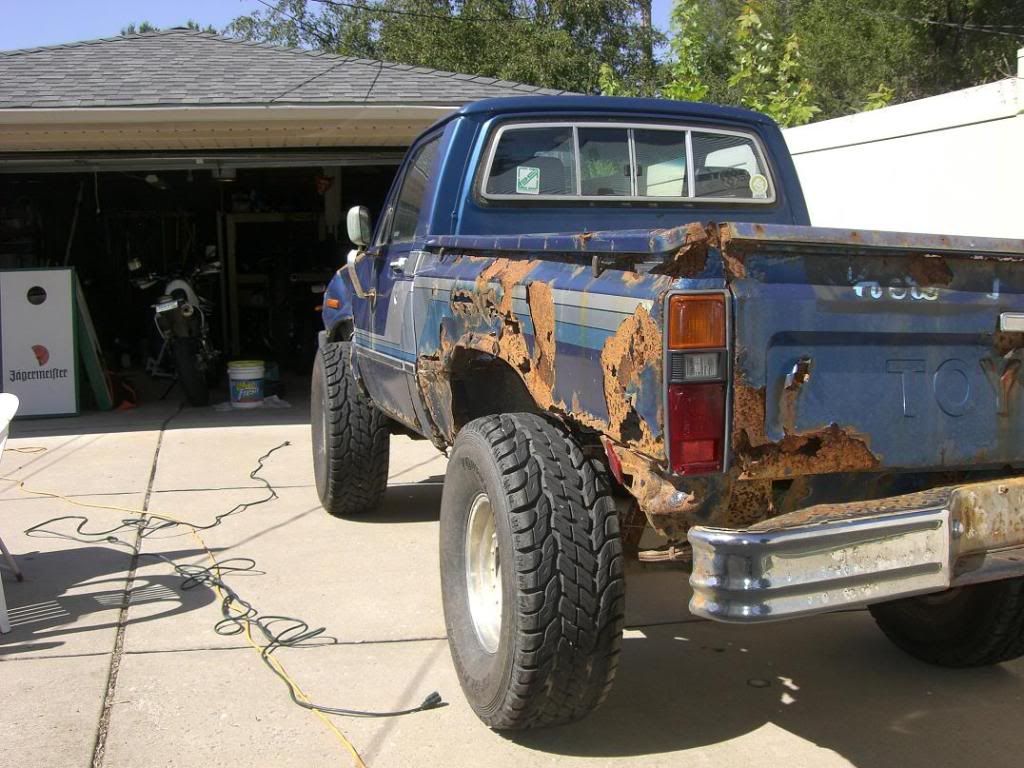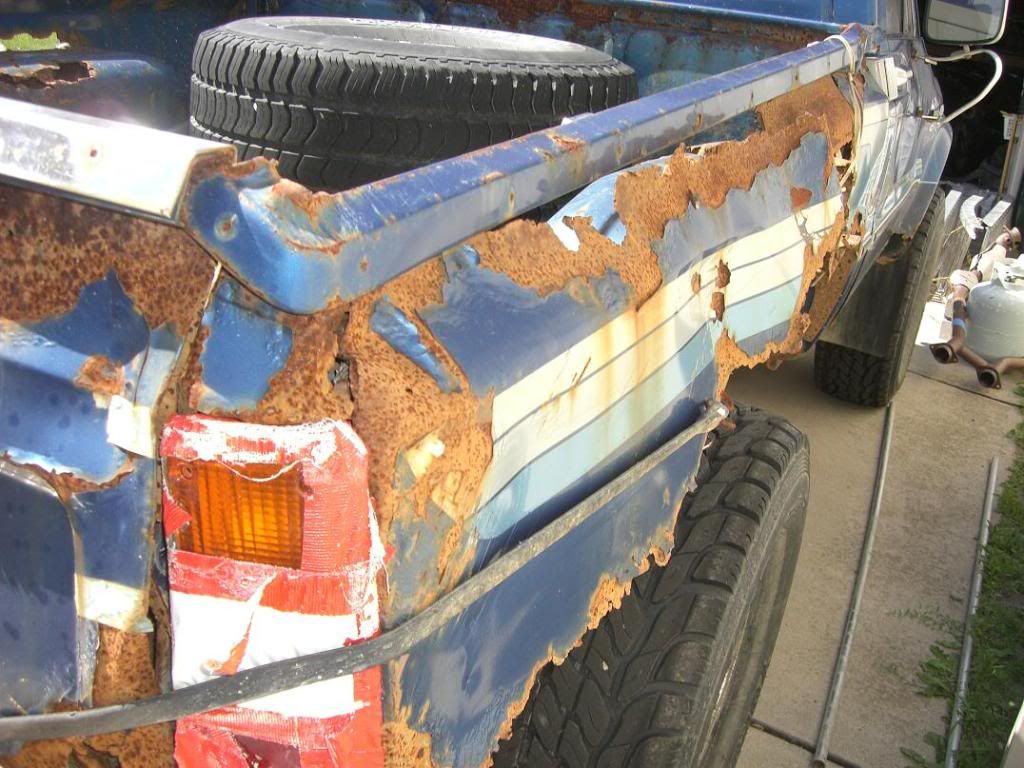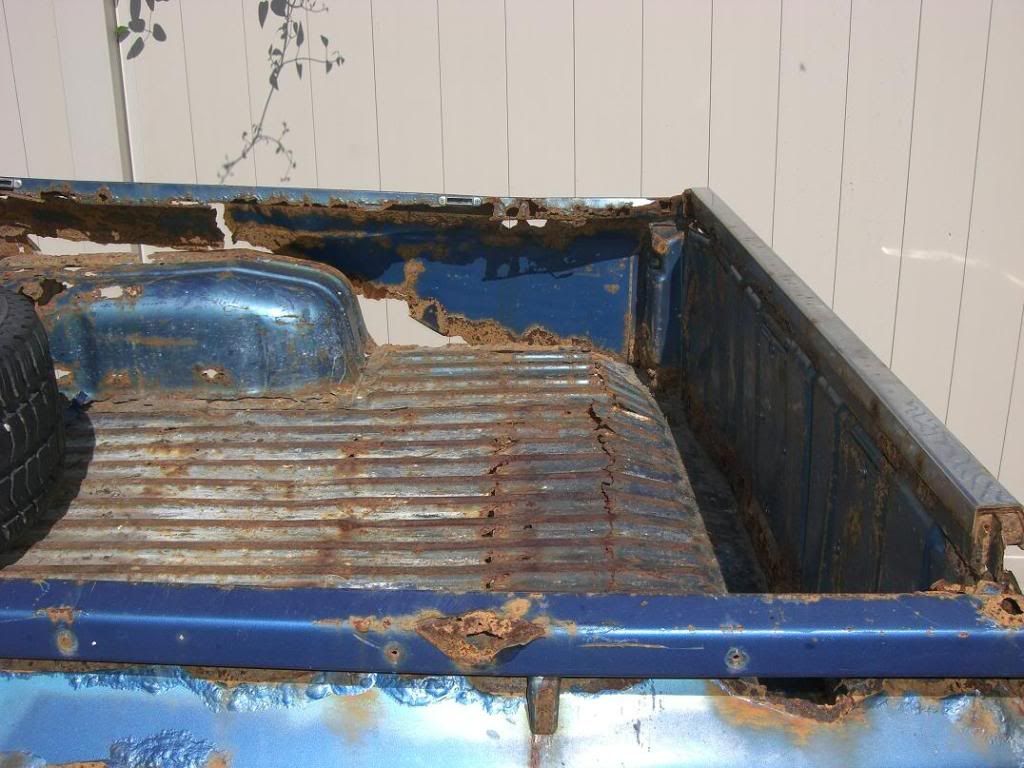 Airbrushed Whitesnake lyrics... WIN!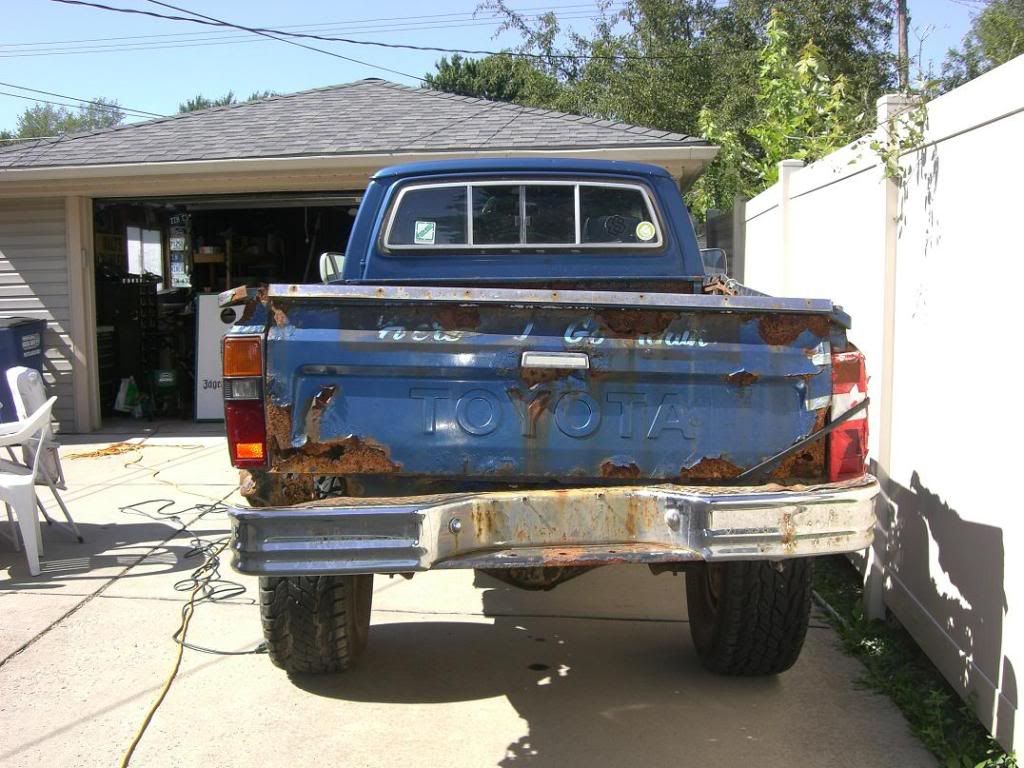 after a few hours with the cutting wheel: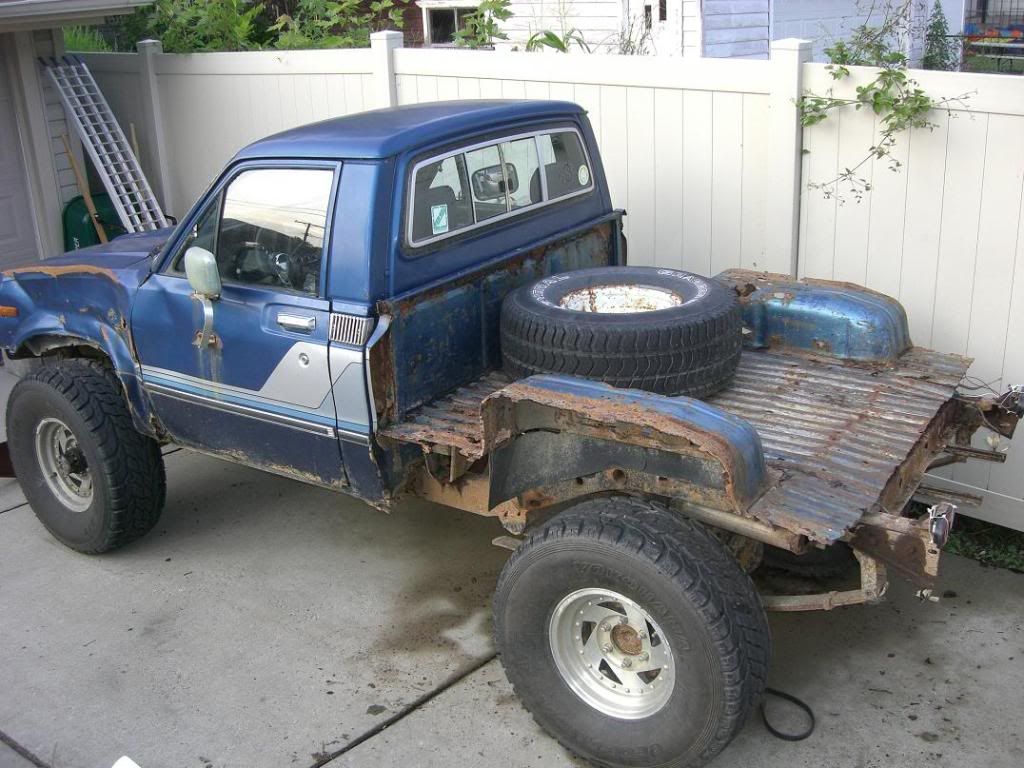 New hood and fenders were ordered and are here, so this is scrap: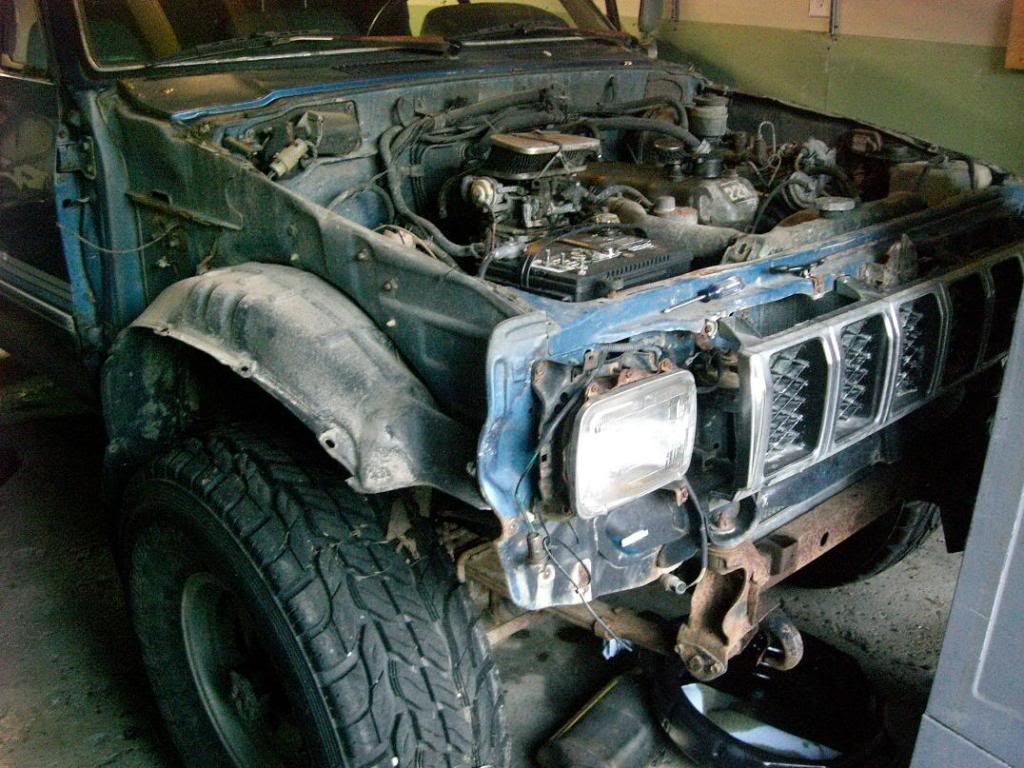 Plans?
Probably an All-Pro style flatbed kit, some OD Green paint, and then beat it up. The rear diff is leaking like crazy, so I guess I'll try to rebuild that.
I literally have NO idea what I'm doing with this stuff. Completely new to me and I'm learning as I go. I'll have lots of questions for you guys. :)