i have a turbo net on my turck its a 95 ranger (avatar) i know it will fit a full size truck because its adjustuble.
price $35 or best offer i am negoinable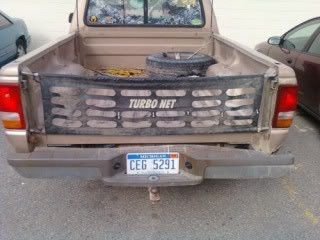 it ripped (from previos owner) but i fixed it with some good old zip ties i have gone 90 and it holds up so its good to go.
just throw me an offer worst i can say is no
fastest way of contact 586 453 7336 Thx Matt
a trade i would be looking for would be a ranger tailgate but post up what ever.