I have posted these before. But i decided to put them all in one post.
#1..2 Speed Savage tranny.with misc brake parts and a 52T spur gear
#2..Clutch bells..12T,14T,15T,15T
#3..HPI .25..No piston or conrod
#4..Cooling head..No idea what it fits
#5..HPI E-Savage Diff Bevel Gear 13/10T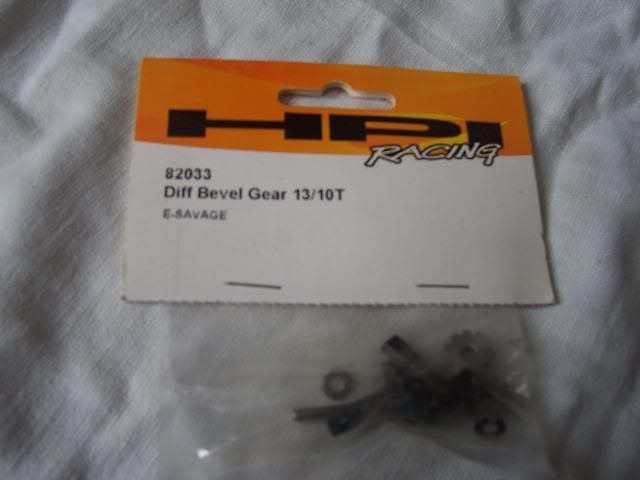 #6..GPM Racing Products.Steel Rear universal swing shafts 48mm
#7..HPI Savage parts lot.Brand new A-arms and Body post,Steering knuckles,Diff case, other pieces and parts
#8..Tires
#9..Tires and rims
#10..Tires and rims
#11..Savage TVP's
XTM X-Factor 2 XTM .247 engine with only 3-4 tanks of fuel thru it. Not even broken in. Truck is in mint condition.. You will not find one in better condition .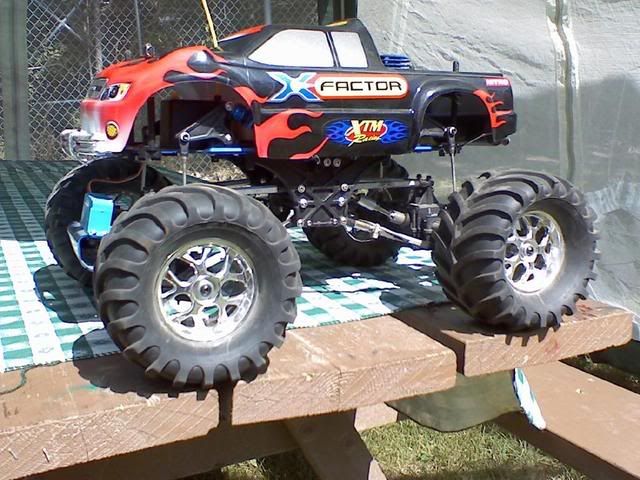 HEAVLY moddified Traxxas Rustler. Only stock piece on the truck is the chassis tub. Aluminum tranny case, carbon fiber A-arms,aluminum knuckles, aluminum piggy back shocks,aluminum body mounts,aluminum front bumper,full steel roll cage. Lots of extra parts and stock tires and rims. Also paddle tires on rims. Complete RTR with two 2s lipos and balance charger Modeltech B5X brushless system. Wicked fast !!!!!