hey guys i have a 97 explorer xlt that i picked up to fix and found more wrong with it than i am interested in fixing. so i am gonna list the truck for sale and if it dont sell soon (couple weeks tops) then i am gonna strip it down and part it out (which is why i put it in this section) if someone wants the whole thing great if not i will list everything as i get it pulled off if you want something let me know and if it comes to parting it out , or i have enough parts spoken for then i will pull it apart sooner either way is fine to me.
it is a 97 explorer xlt 4x4 speedo shows 163k
good
8.8 rear with disk 3.55
4.0 sohc runs great
auto trans seems to work fine
decent set of 235-75-15 bfg at 40-50% on all but one has inside edge worn a bit ( will show in pics)
newer muffler and some pipe
not so good
dents and dings
t-case seems to have an issue ( it can drive down the road though i have put 15-20 miles on it)
possible something wrong in the front ( i was told it had a locked front diff, which it does not, but i cannot be sure there is or not damage in there especially with out the t-case working)
it has tape deck with changer in the center armrest with a very good shape trim around, and i have several extra parts i had intended to put on, grill, mirrors, spare, tailgate trim, tail lights that i got were from a 00' and dont fit the tail gate side well but they are in great shape.
questions just ask i will grab some answers or take a pic of item in question
rough prices i was thinking are
1000 as it sits take all this crap and i will be done with it
or
300 motor
150 trans
250 rear (new pads)
and whatever for misc parts
truck is near breedsville 49027
steve 269 - 906 - 0043 call text or whatever kennyoffroad has also seen heard and went for a short ride in this as it being a good runner, all prices are obo
more pics will be up shortly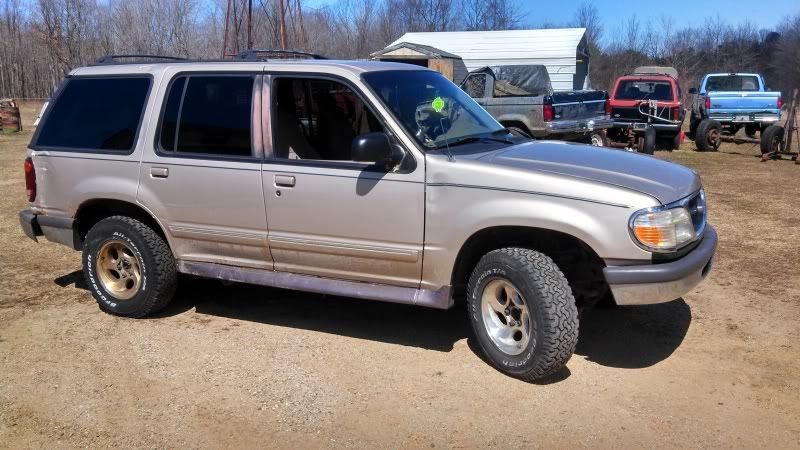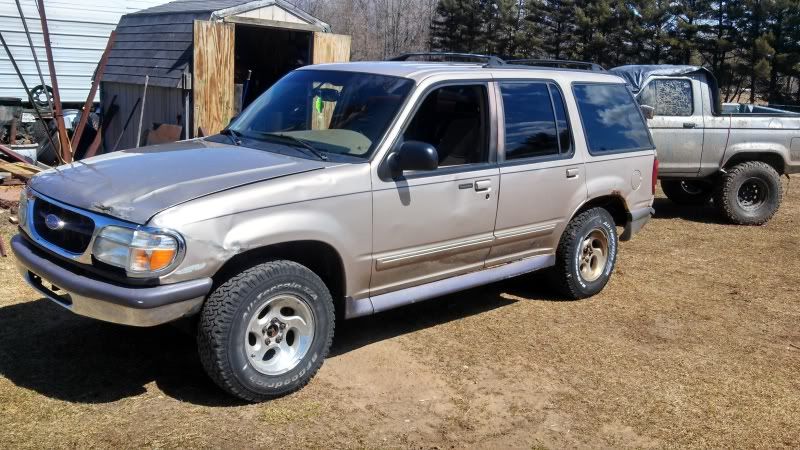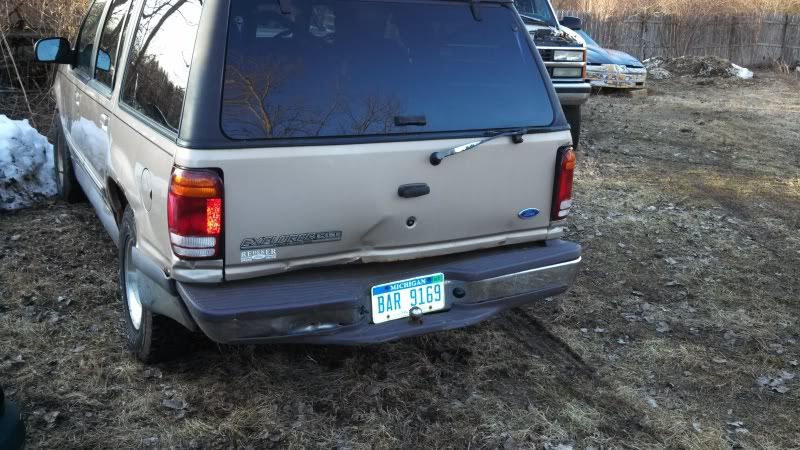 and this is the worst tire, the others have decent tread and are worn pretty even