Here's an overview of the truck I've been building this year.
I've been workin' on this since I brought it home back in February. It's gettin' there but there's still some long days ahead.
Specs:
'94 3500HD. Originally a 159.5" chassis- shortened 28" to utilize a pickup bed.
'93 Cummins engine, Getrag trans, NP205 transfer case
Dana 60 front with 8-lug 19.5's and 4.10 gears
Dana 80 rear, re-geared to a 4.10
Full 4" turbo-back mandrel bent exhaust
The day it was brought home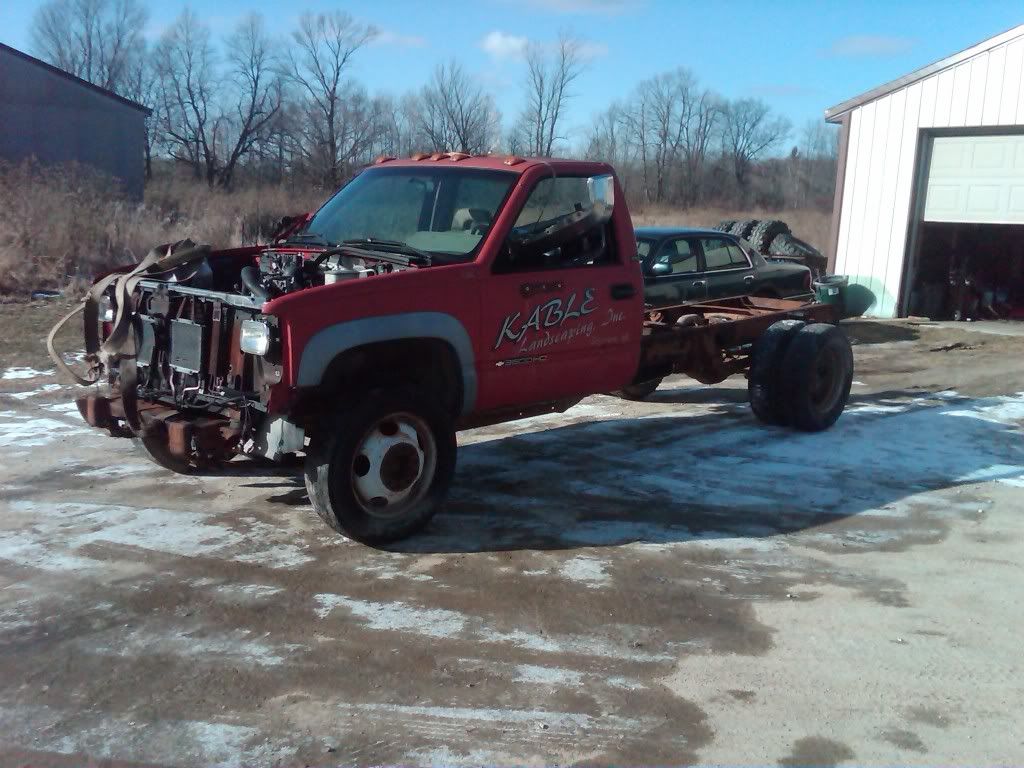 The rockers and cab corners were perfect, but the vinyl covering had "had it's way" with the floor, as usual
Just yesterday I had put down a very thick layer of a two part urethane bed liner, so after the 18 hours of prep work I'm hoping that last the life of the truck body. I still have to get pictures of the finished product.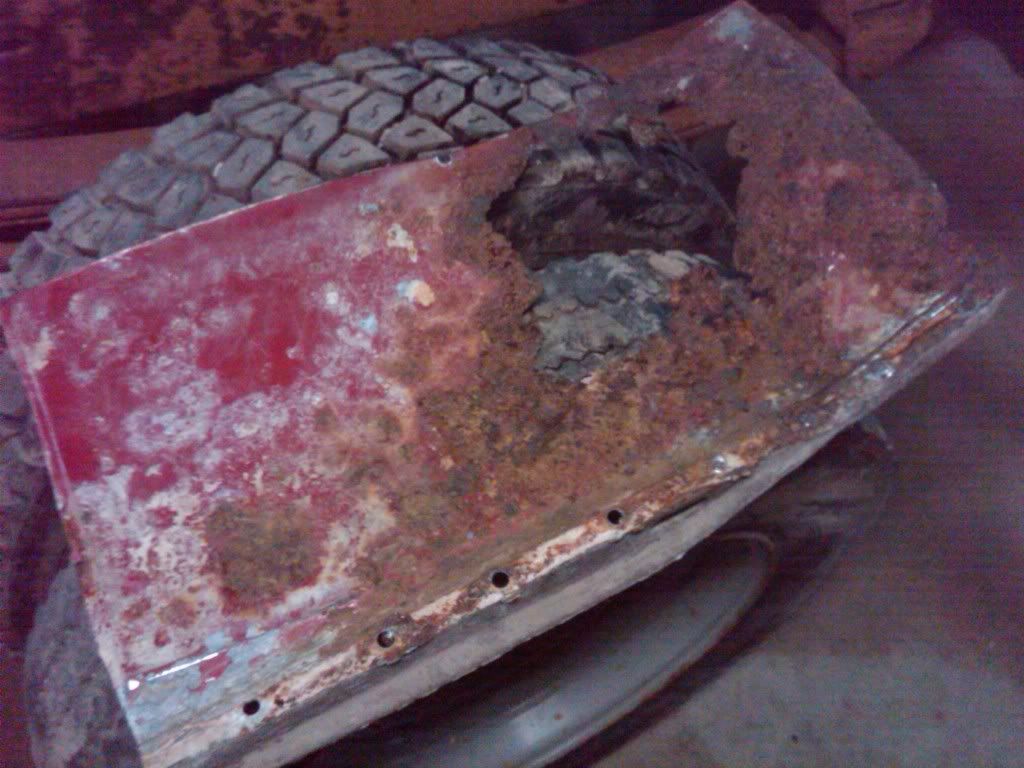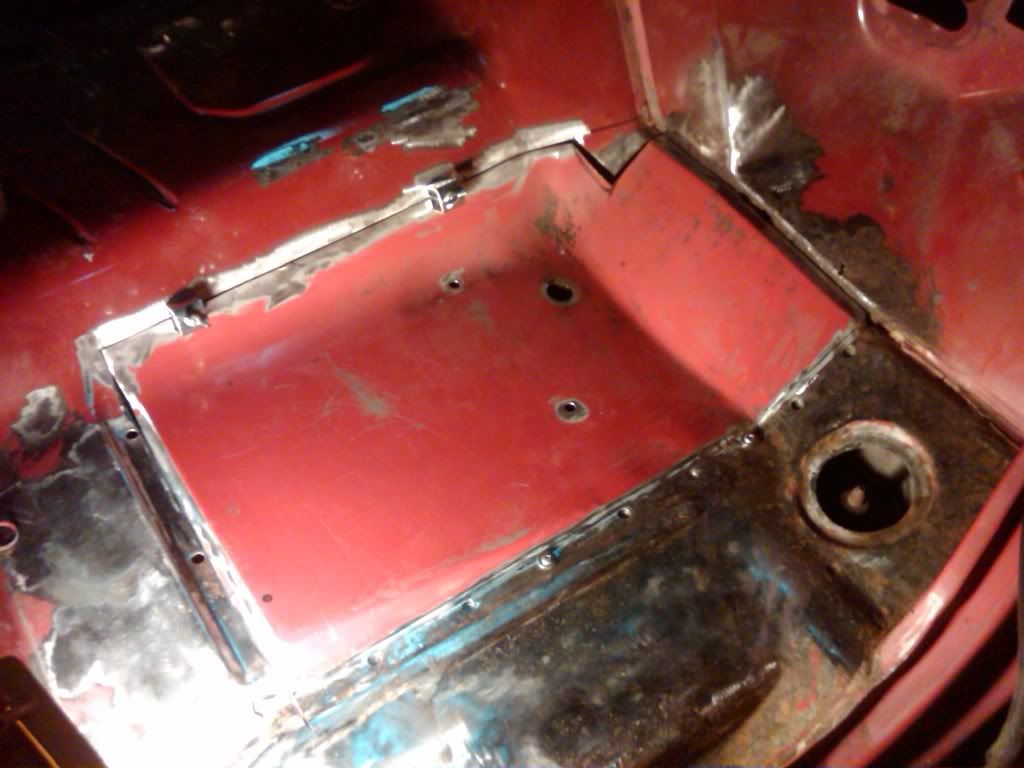 So after the floors had been welded up, I had set the engine and built mounts. I used the factory dodge mounts, which, when trimmed fit perfectly into the frame. I built a simple trans crossmember out of some angle, 1.5" DOM and a Chevy 4x4 trans mount.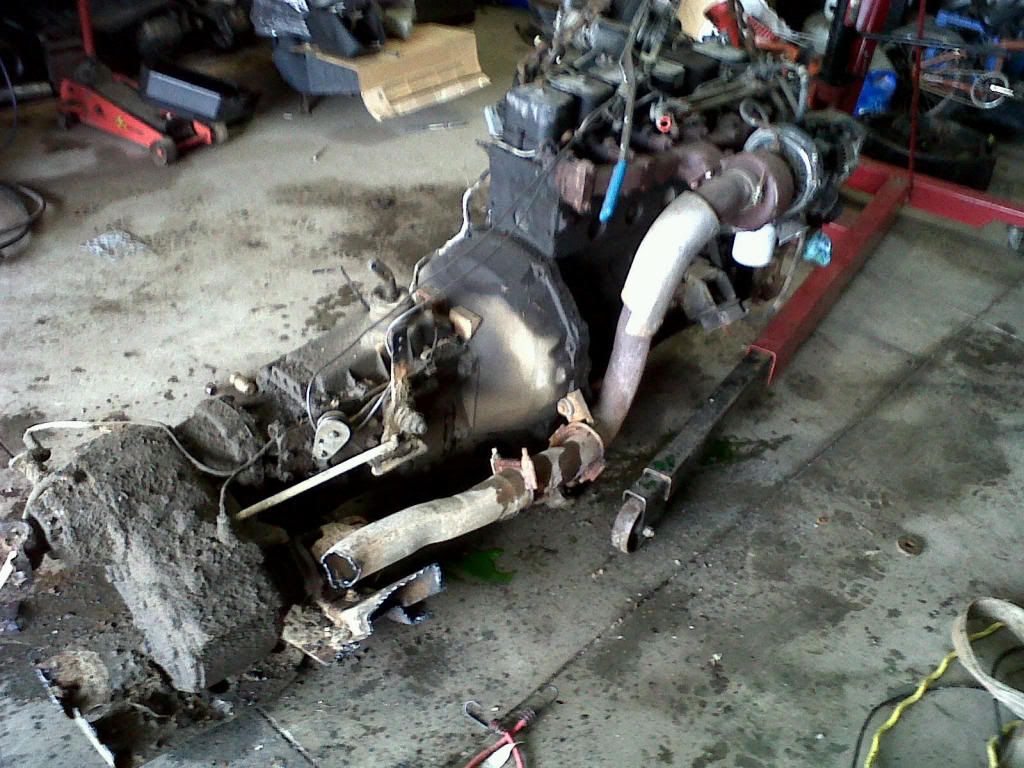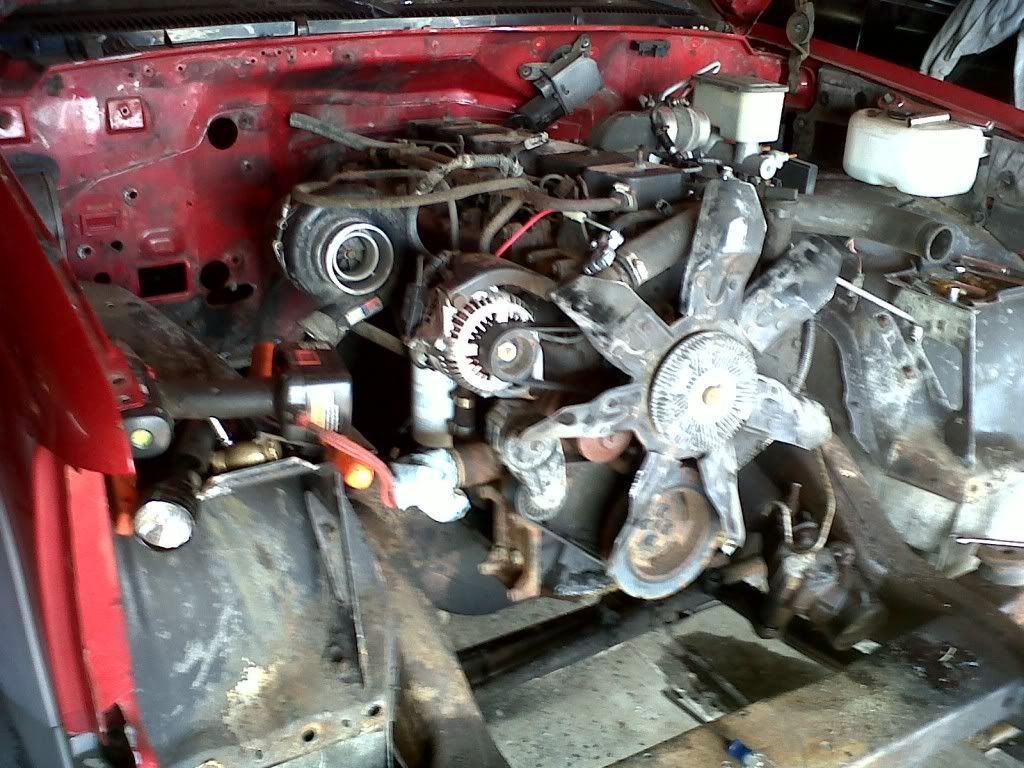 Then it was on to the core support. I used the Dodge radiator and intercooler. The HD core support really lent itself to the use of the Dodge pieces. I still have to take a pic of the intercooler mounting, but I used the Dodge pieces cut from the Dodge core support to mount the radiator in the Chevy support.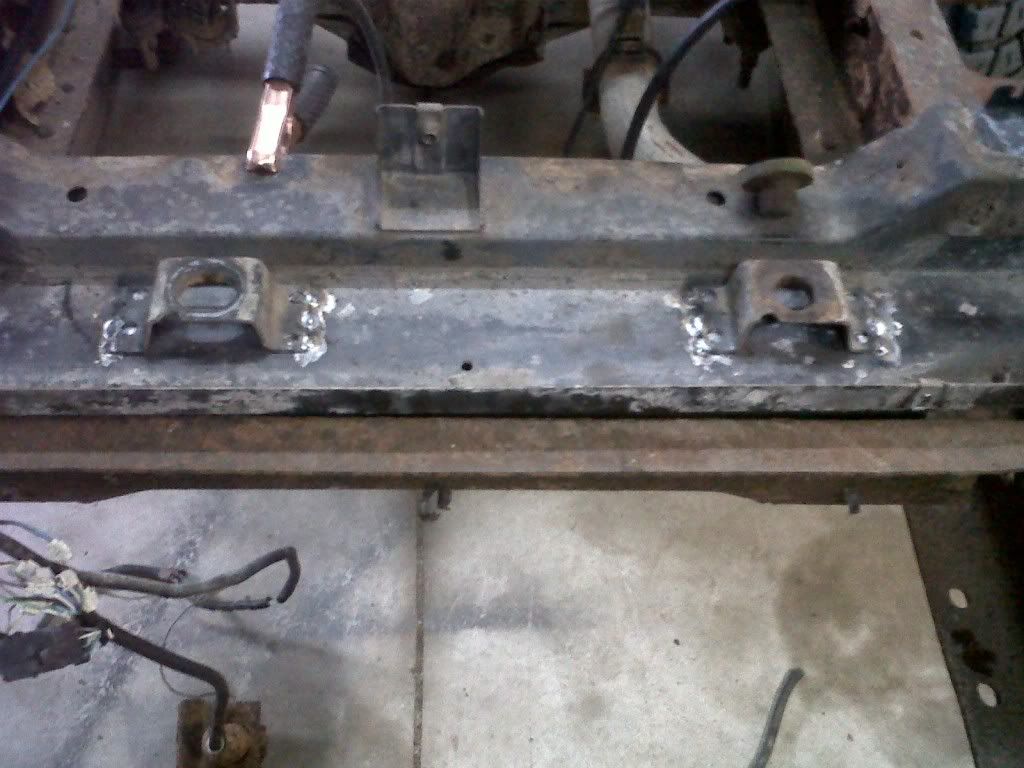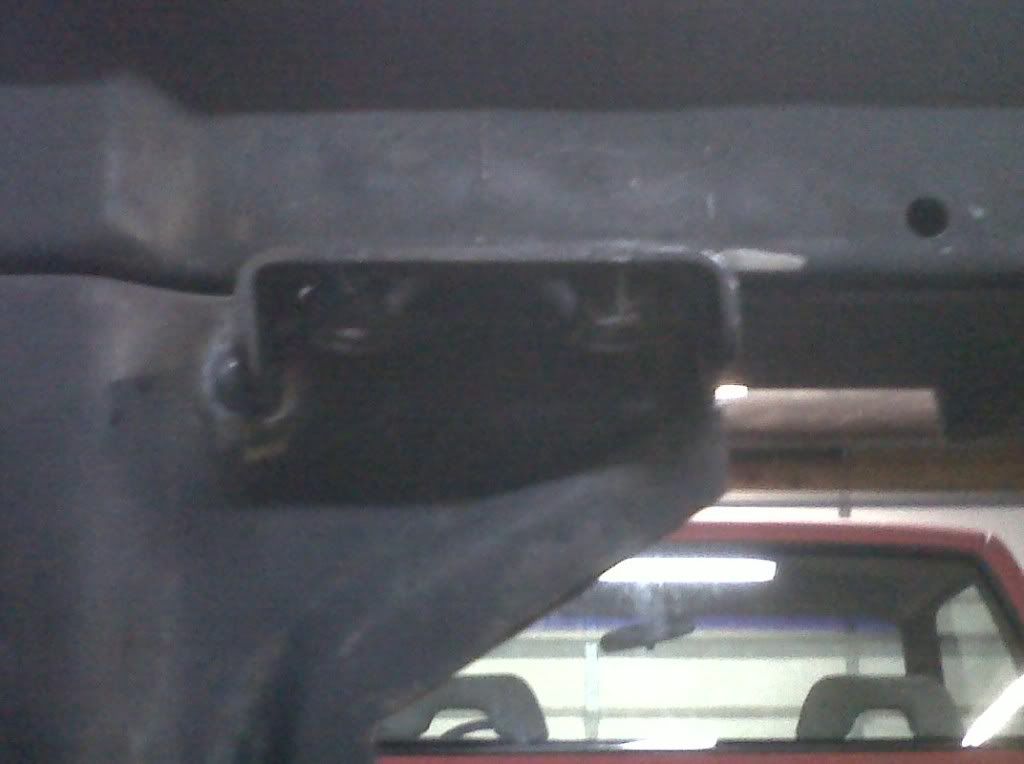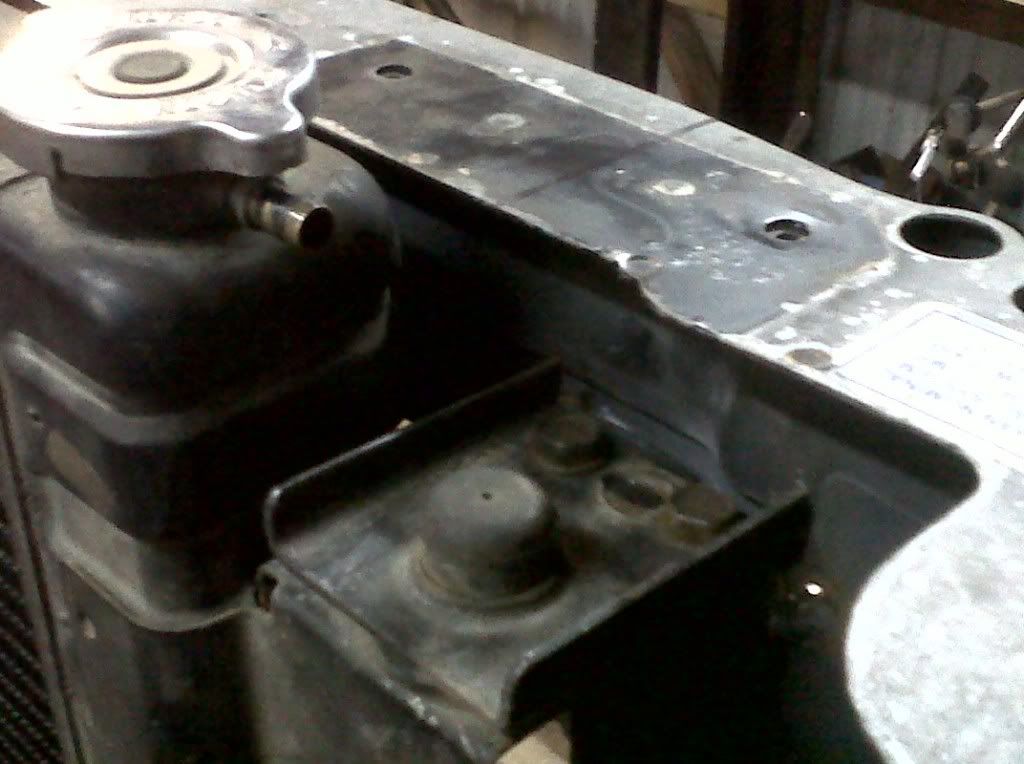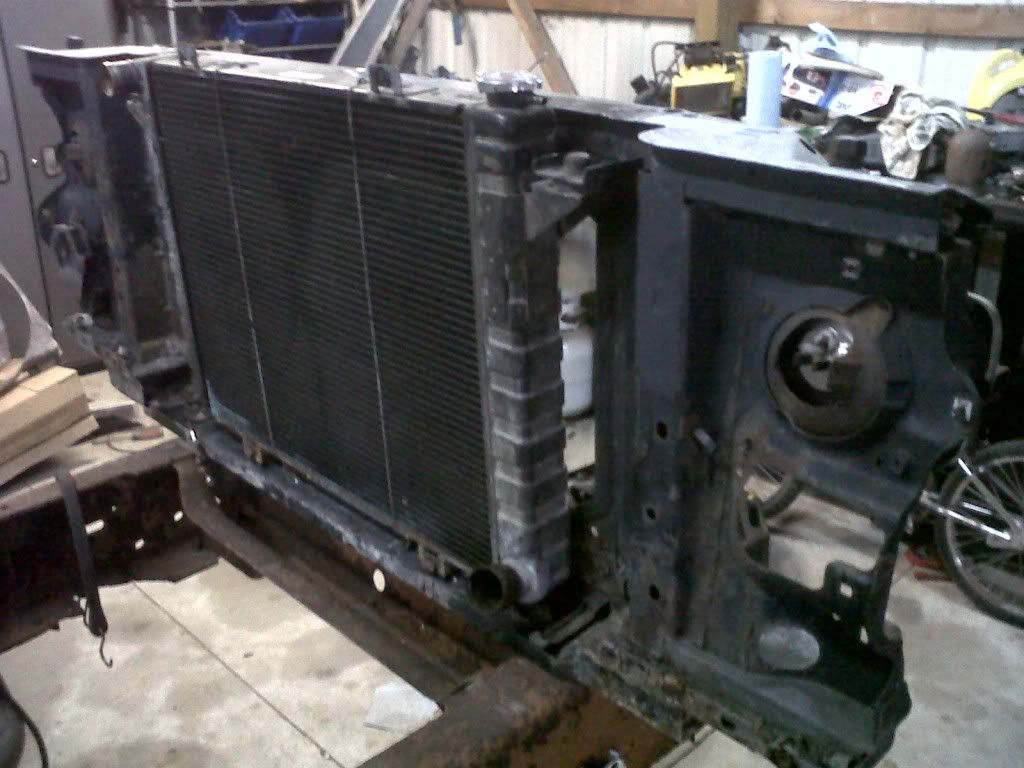 So once the hard work was done on the front half, I moved to the rear. I moved the rear end up 28" by cutting the rivets and using 1/2" hardware to re-attach the spring perches and overload stops. Then I fabbed up some bed mounts out of 1.5"x 3" tall rectangle tube. Luckily, the cab and chassis rear axle is only 10" overall wider from outside tire to tire than a single wheel bed. Bushwacker came to the rescue with their 5" wide cut-out flare, which made up the difference perfectly.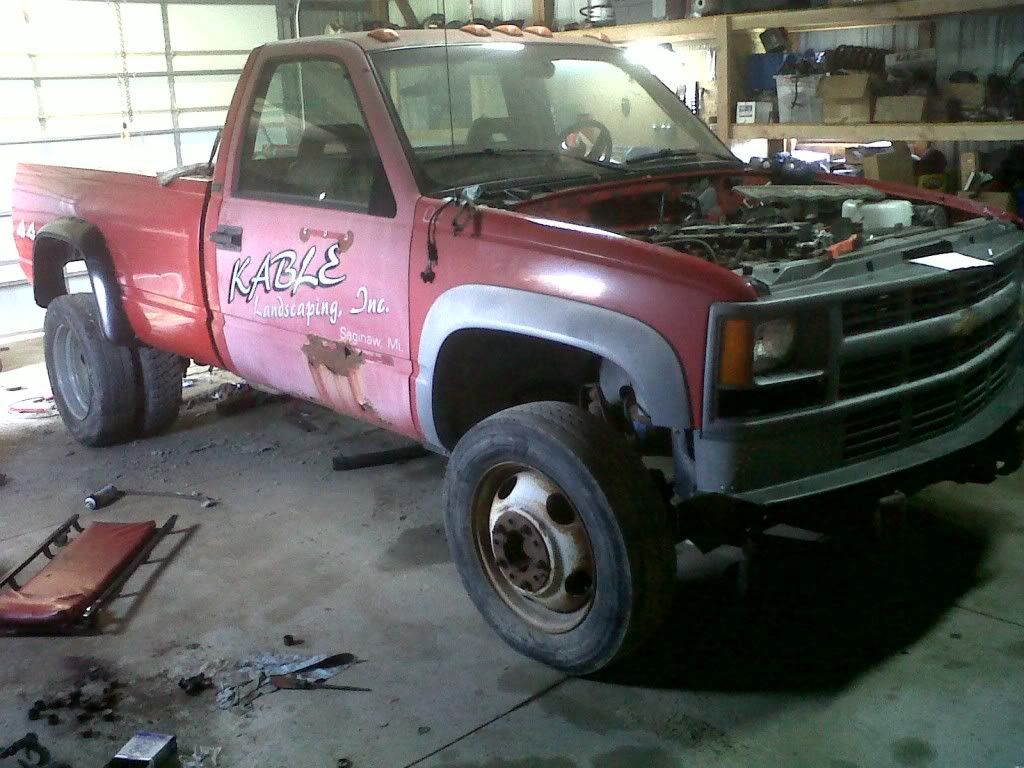 Then comes the 4wd conversion. I used a Dana 60 front from a '79 Dodge W300. With it's 32.5" spring pad width, it was a direct bolt in with the HD leaf sprung front end. I'm not too happy about the height gain, but for the direct bolt in, and leaving the engine crossmember alone, I can live with it. I also used a crossover steering arm on the 60 to keep with the same steering set up these trucks come with.
And with all that, comes to where I'm at now. The part in the build with the 1000 little things to slow down progress.