remington 870 express 20 gauge, youth model
wood stocks
rifled slug barrel with adjustable sights
tube cap was tapped for a sling swivel, and has a screw in the bottom of the stock.
b square scope mount and a tasco adjustable 1.5-4.5 scope
$275 obo. great gun for the kid's first year out deer hunting.
SOLD $250 8/26/10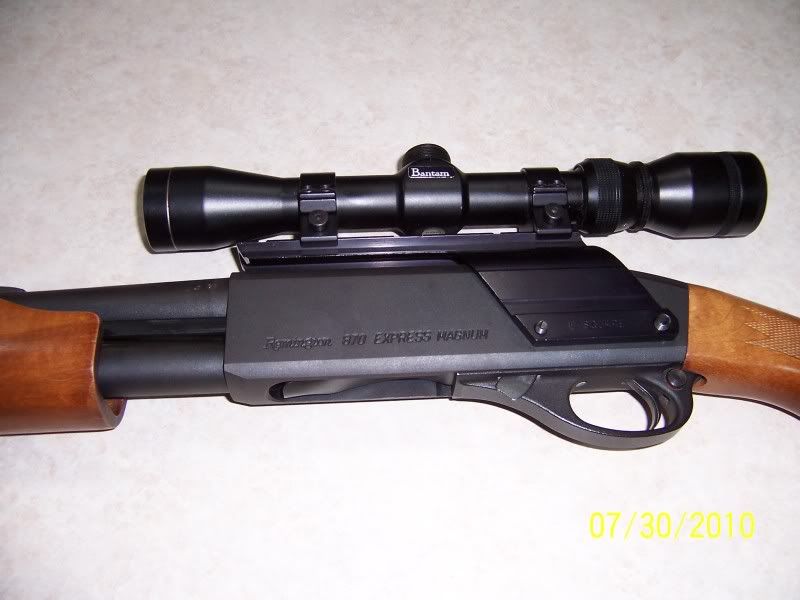 Yugo SKS, all numbers match.
had maybe 10 rounds through it, comes with steel 10 round box for strippers. a few stripper clips,
blade style bayonet, and grenade launcher with launcher sight attached.
like new $275 obo. great gun
SALE PENDING 8/26/10 SOLD $250 8-27-10