I have a 2005 Dodge Dakota with 3.7 ltr I had come in 2 weeks ago with a bad power steering pump (leaking bad). Well it turns out the little plastic hose between the resivour and pump melted causing the leak. I put the new pump on and the steering still felt SUPER hard still to move so I assume we need to replace the Rack.
[IMG]
[/IMG]
I started to put the new one on last night. First I unthreaded the high preasure hose and expected the hose to fall off the fitting on the rack. Well even with the fitting threaded all the way off and pushed back a inch this wouldn't come of without some force. After I got it off I found this 1.5" plastic chunk hanging out the end. Hmmm. I thought this isn't supose to be here. I grabbed a pair of plires and had to give it hell to get another 1.5" of the plastic to pull out. Then due to pulling on it so hard it broke off and I still have some in there.
Anyway . . . my question is "Has anyone ever seen this before? Would you know what it might be? Did it belong in there?" It was blocking the flow by at least 80%.
[IMG]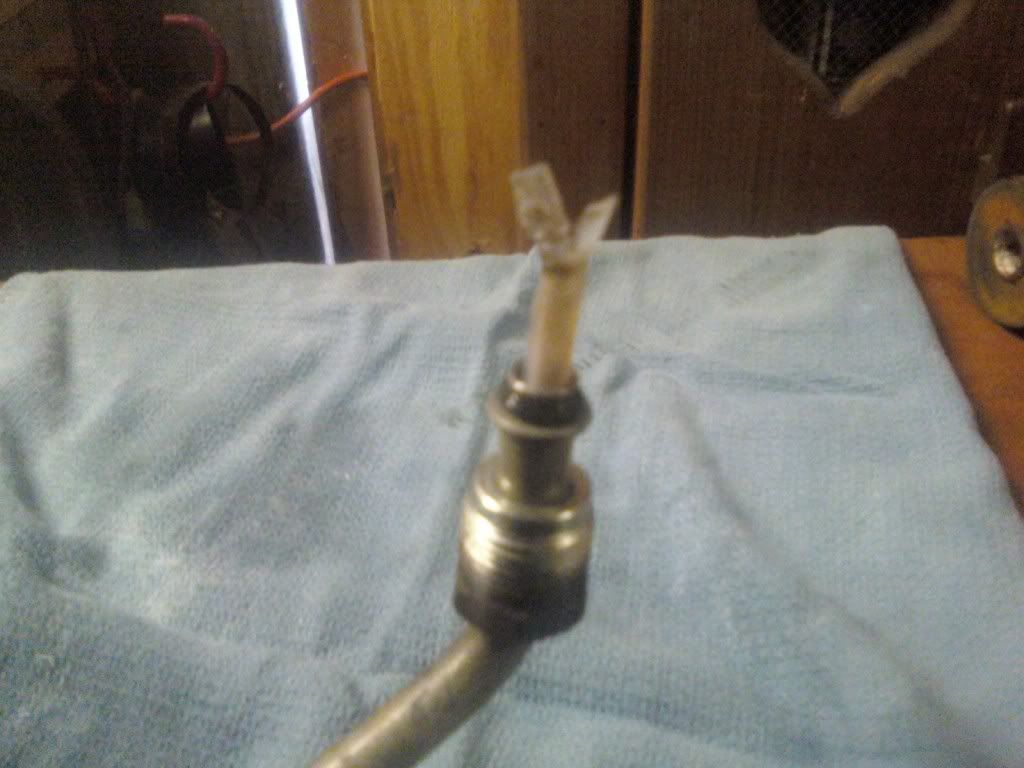 [/IMG]