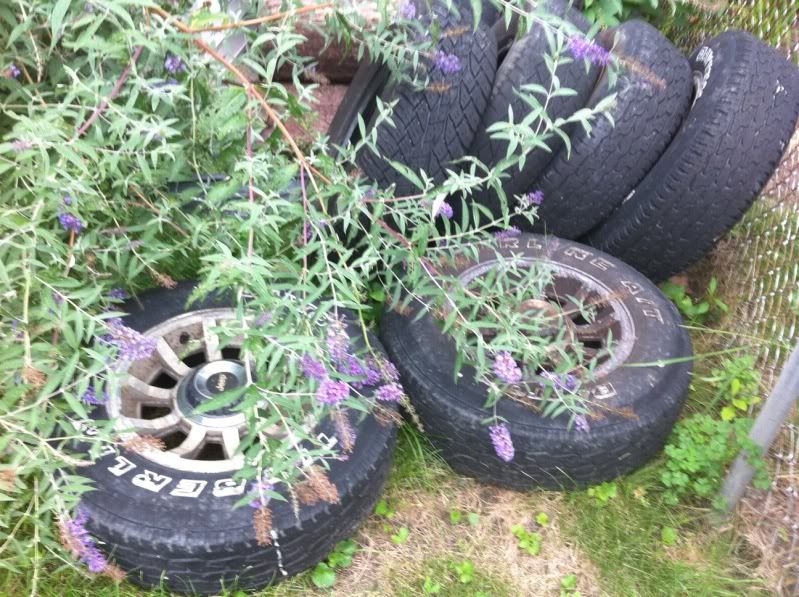 Set of 4. Dayton Timberline tires on them, in decent shape, can certainly be driven on. The wheels look like total hell, but would be decent candidates to be stripped/sanded and painted black... or scrapped.
Good project rollers or tires to hold you over for a while. Whatever.
Came off of a 91 XJ.
$25