I finally had a little free time to get my new tow rig cleaned up so I can put some decent pics up. It's a 2006 2500HD Duramax (LBZ) loaded with every option except Onstar. It had 8,000 miles when I bought it and is now up to 15,000. I've been incredibly impressed with how it performs and I'm enjoying it more than I ever imagined I would after a few key upgrades. The towing performance is absolutely awesome, especially after coming from the tired old 1/2 ton I had before. If I drive reasonably unloaded at 75-80 MPH, I can consistently pull 20-22 MPG, which I think is awesome for a truck this size. Here's a list of the extras now on it, and a few pics.
265/75/16 load range E Michelin LTX M/S
torsion key lift
Rancho 9000XL shocks all around
AFE Stage 2 intake
EGR blocked
Dashdaq, plus EGT probe
PPE programmer set to #3, (525 HP, 890 TQ at the crank)
Transgo Jr. shift kit
TranSynd transmission fluid
Merchant Automotive stainless tie rod sleeves
PPE idler arm and pitman arm braces
Access Tonneau
Line-X
GM bed rail covers
tinted windows 5% all around plus brow
Tekonsha P3 brake controller
NPI Catch-All carpet mats
GM chrome nerfs
aluminum chromed bowtie
Custom chrome wheel centers by Devries Signs
CIPA towing mirror extensions
GM synthetic fluid in both diffs and the tcase
Mobil 1 synthetic engine oil
GM updated rear cab mounts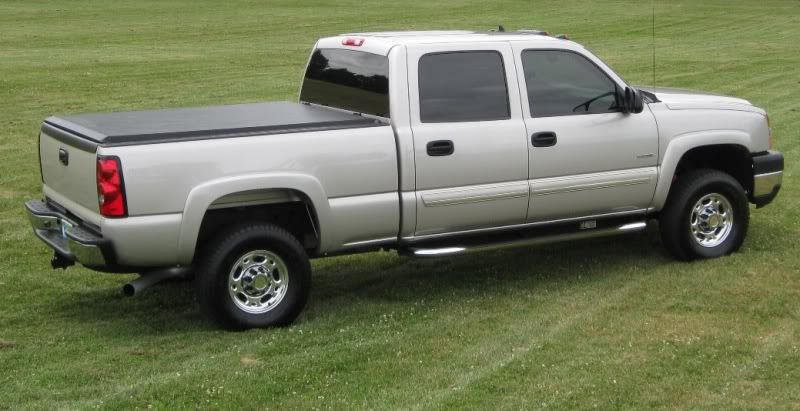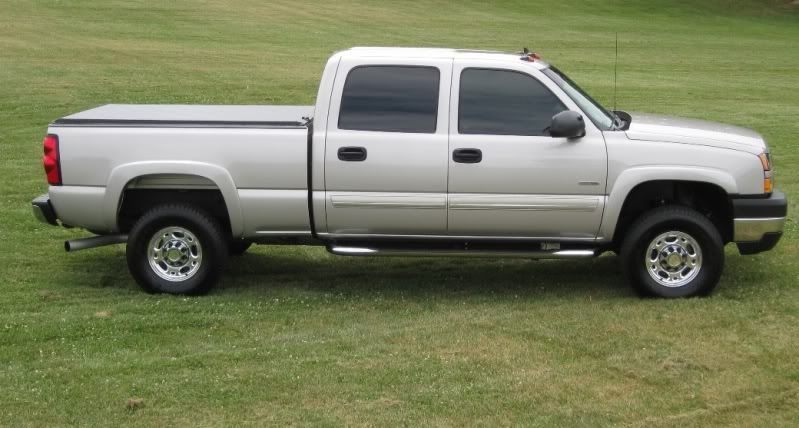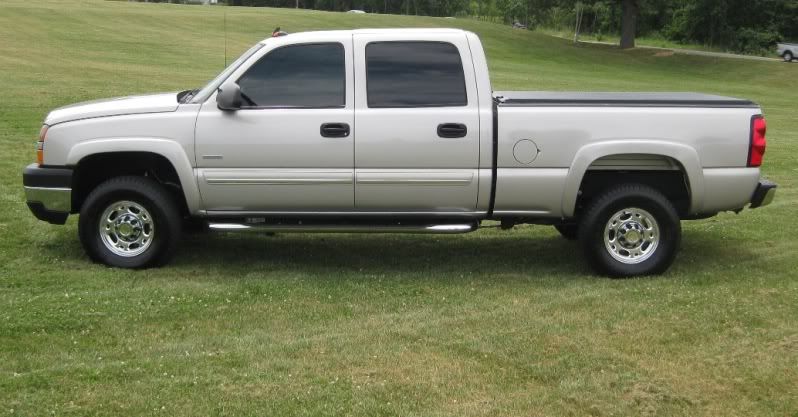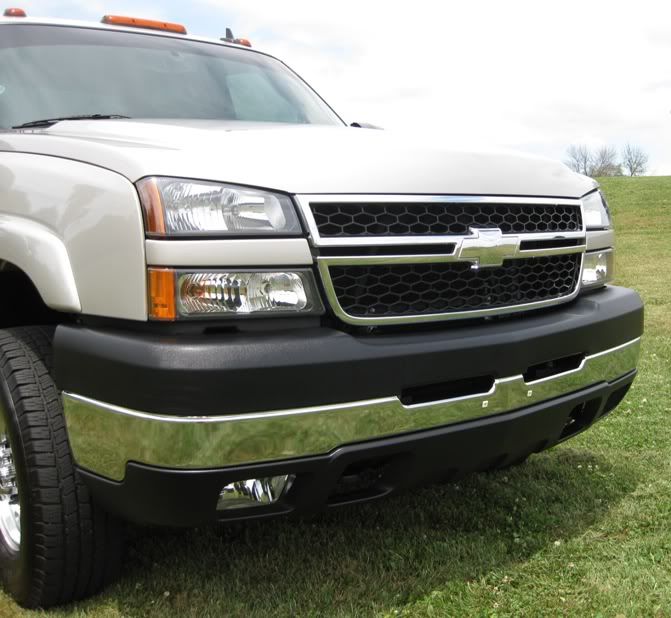 It may still get a catback exhaust system and EFI live programming, but that's still up in the air. I love it the way it is, and don't feel the need to change anything else.
I know there is an eternal debate about which HD trucks are "the best". I believe they all have their strong and weak points. The GM trucks definitely have the most comfortable ride, which was high on my decision list when purchasing this truck. With the new shocks, it will ride as smooth as an old Lincoln down the highway if I set them that way. I can't believe that anybody that bought one of these would be anything less than 100% happy with it and would encourage anybody on here looking for a tow rig to get one too. If anybody wants any more info on it, just PM me and I'll help out as much as I can.