Well I finally found a project I kept long enough to drive! I picked this 2000 cherokee up at the end of last winter out in the thumb for $800. It had 312000 miles on it and had no motor in it. The story was that the guy who I bought it from was going to turn it into a weekend warrior and then he lost his job and needed the cash and I found it on craigslist the day he put it up for sale. I went and picked it up and brought it home and it sat at my house for a while before I did anything with it. The owner before the guy i bought it from drove it from michigan to ohio everyday and she racked up the miles, he had quite a few new parts for it still in boxes in the back and everything from the motor besides the head and block.
I picked up a motor from a wrecked 98 cherokee with under 100,000 miles. I took it apart cleaned it up really good, had the head machined, a valve job, and hot tanked and all new gaskets throughout the motor. Most of the stuff was replaced on the motor too like power steering, alternator, etc.
The electric fan wouldnt come on so I hooked up a relay and switch to a aftermarket fan and that sucker works good! You can feel the air being drawn through the radiator with it.
I also replaced the stock motor mounts with brown dog offroad h.d. mounts.
I added a 2.25" budget boost but that soon changed once I started ordering parts after getting really bad death wobble. I ordered an iron rock offroad track bar that is adjustable and has a h.d. bracket and shear joint is what they call it instead of a tie rod end. I ordered rustys adjustable lower control arms, and rustys sway bar discos. I am going to replace the spacer lift with real rustys 3" h.d coils and on the rear I have a add a leaf plus block which is going to be replaced with a boomerang shackle.
So far here are some pics of my bumper, engine, jeep, etc. I am going to get some 31"s for it build a rear bumper, sliders, and roof rack.
Here is pics of the build so far!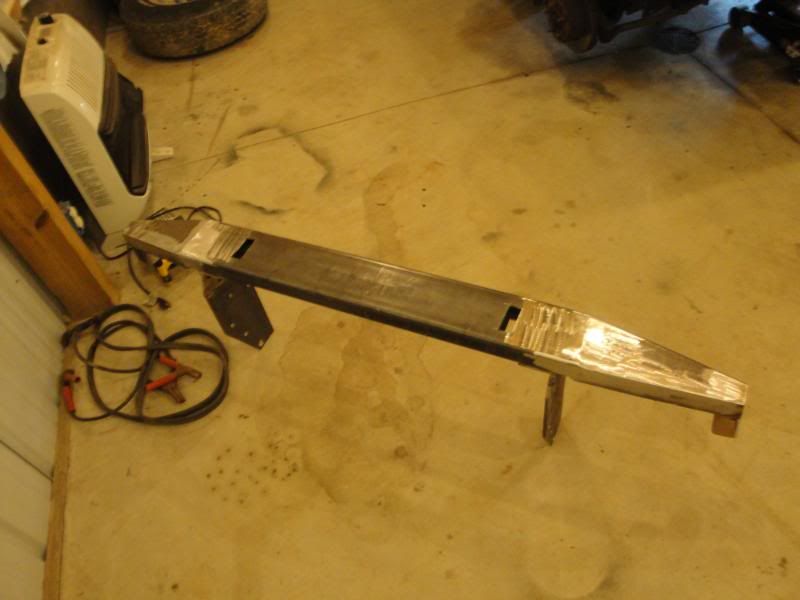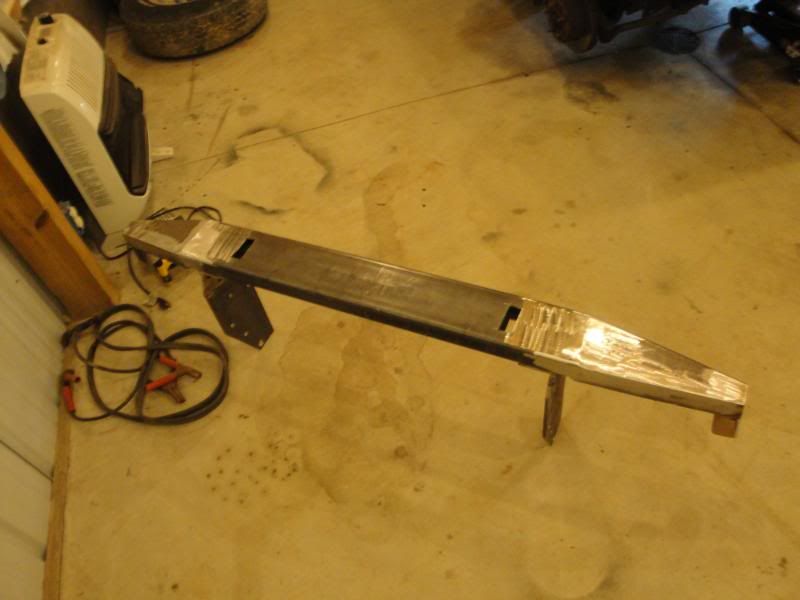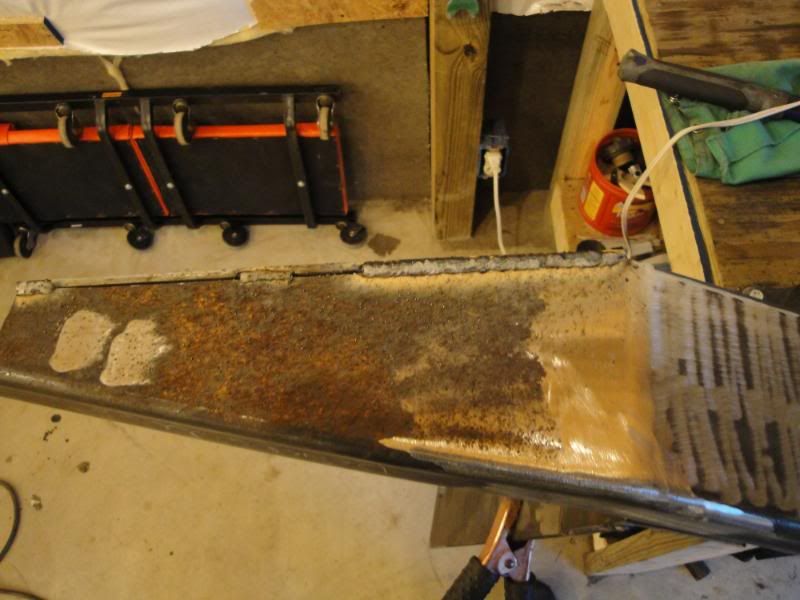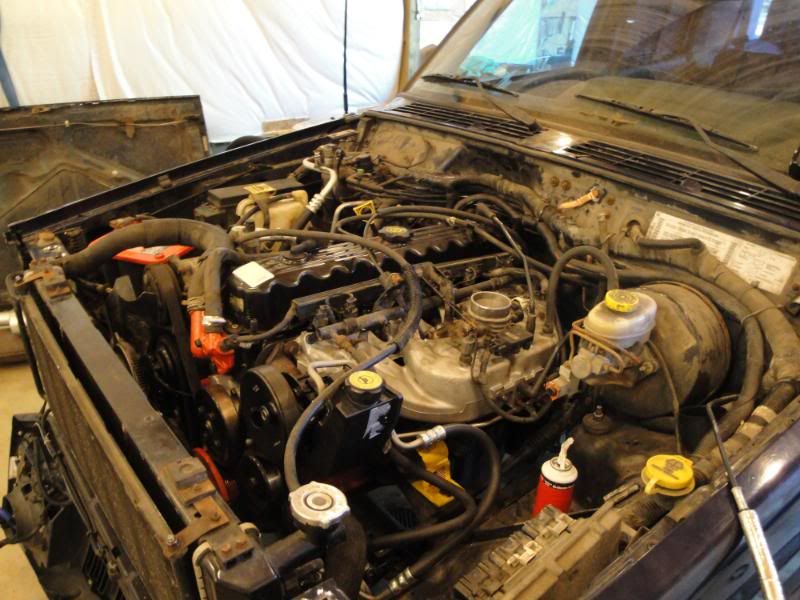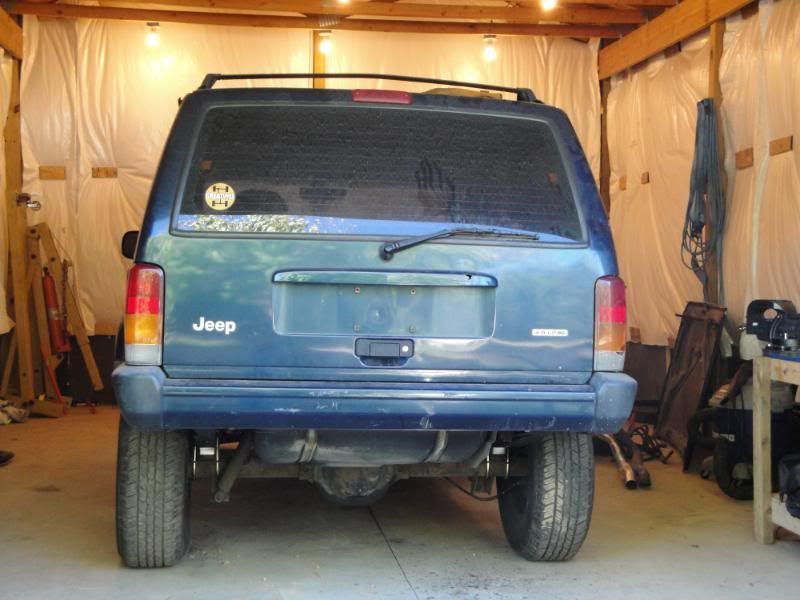 The bumper I am building in the pics is for the front, it is 2x5x3/16" rectangle tube, going to have 1" dring mounts, and has tie in plates I built out of 1/4" flat bar. Up by the bumper looks like there are a million holes, thats to tie the plates to the angle, they are going to be a bunch of plug welds. I need to weld the tie in plates and angle tie in plates to the bumper and the dring mounts yet with my girlfriends dads stick welder yet but I have them tacked up so far.
Hopefully in the future I will get Disc 8.8 with a mini spool and replace the carpet with spray in bedliner. So far this jeep has costed me many trips to prime fasteners and autozone but I was at least able to finaly drive one of my projects on the 4th of july weekend.