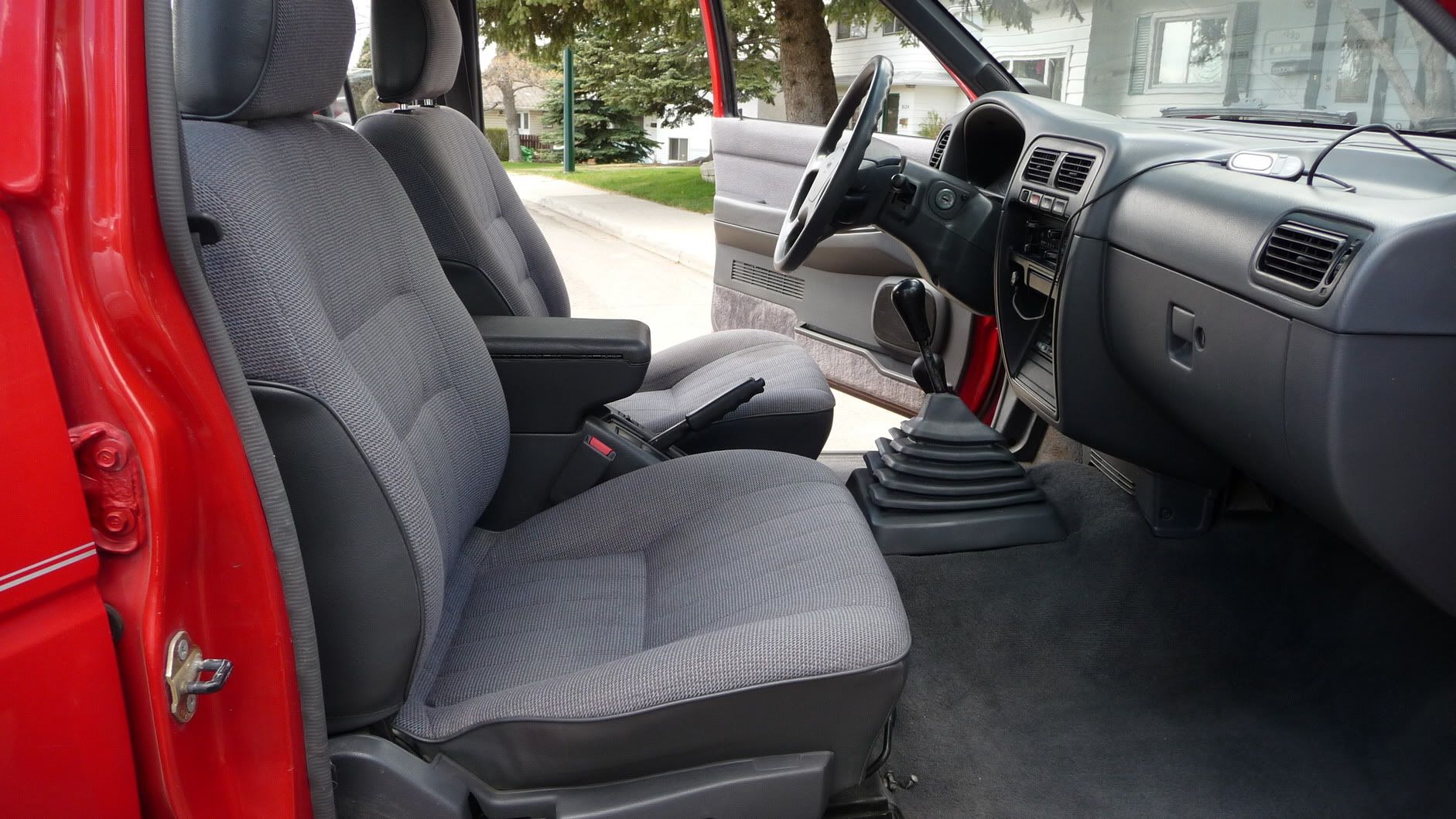 This is the interior of a nissan pathfinder similar to mine (mine has diff dash and its not a 5 speed)
Alot of the times I go wheeling, its with friends or family, and my mom sometimes likes to tag along for the ride. The issue is, that my pathfinder is significantly higher than stock, and its apparently a hassle to get in. I'm building rock sliders that will be oriented to double as a step bar, but to keep my passengers coming with me, I need to get some sort of hand hold inside the cab.
The general consensus is to put it somewhere near the transmission hump, or near the radio, even on the dash above the glove box.
I have NO idea where to start on this one, and if anyone has done something similar before that would be AWESOME. My first instinct would be a full cage and integrate handlebars into the dash / a pillar portions of the cage, but I don't have the cash for this atm. lawl