I thought it would be nice to see a real world failure of a weld. These parts hold computer monitors on a wall and this particular weld failure would let the monitor separate from the wall. Our shop started to do repairs on some of the brackets because of fit problems, that was when we realized that our customer had bigger problems.
This first picture shows the typical weld with a powdercoat finish:
This second picture shows the same weld. Out of 140 units we were charged with tweaking to fit the computer backs, we found 18 weld failures. These failures were not caused from our repair operation. Most were discovered while putting on our test fixture.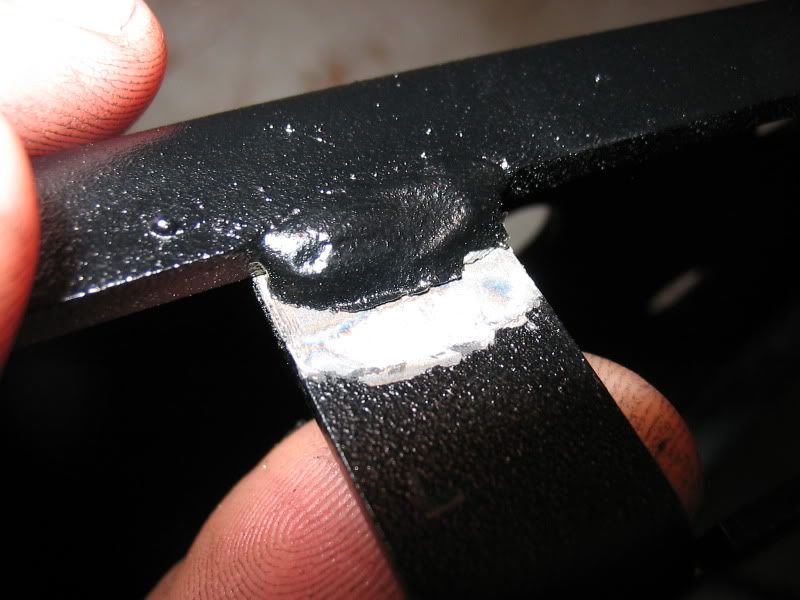 It appears to be a decent weld on the thicker top metal, kinda eaten away, but they apparently just pooled it down onto the thinner stuff.
Can you imagine having your monitor just fall off a wall or something!!!?? Maybe the cords would keep it from falling completely, but I wouldn't count on it!
We get to make all the new brackets for all the new computers, so I'll be posting up something on that in a bit for advice.
Lucas