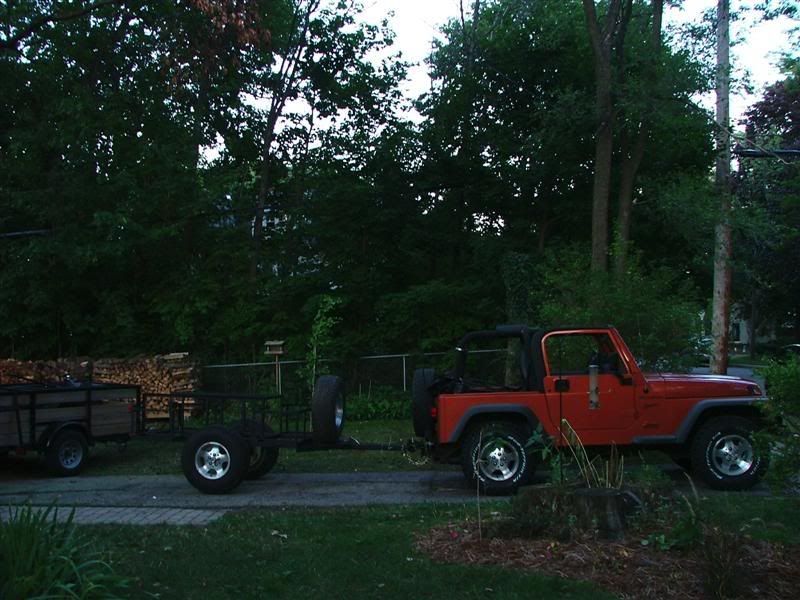 Sturdy chassis - 2x2x.25" square tube frame, .25" angle crossmembers, 2x2x.25" fabricated axle w/ 3500lb hubs, leaf springs w/ shocks, removable tongue with lunnette ring, lights, rear 2" receiver, spare tire holder, and body structure out of 1/8" angle. 3x 31-10.50 BFG AT tires on Jeep Canyon rims, bored out to clear the hub. Bulldog tongue jack.
Trailer body, with the tongue removed, fits in my 5x8' utility trailer.
Frame was welded with 220 MIG by a competent welder. Body structure was welded with 110 flux core by me.
Body structure partially completed: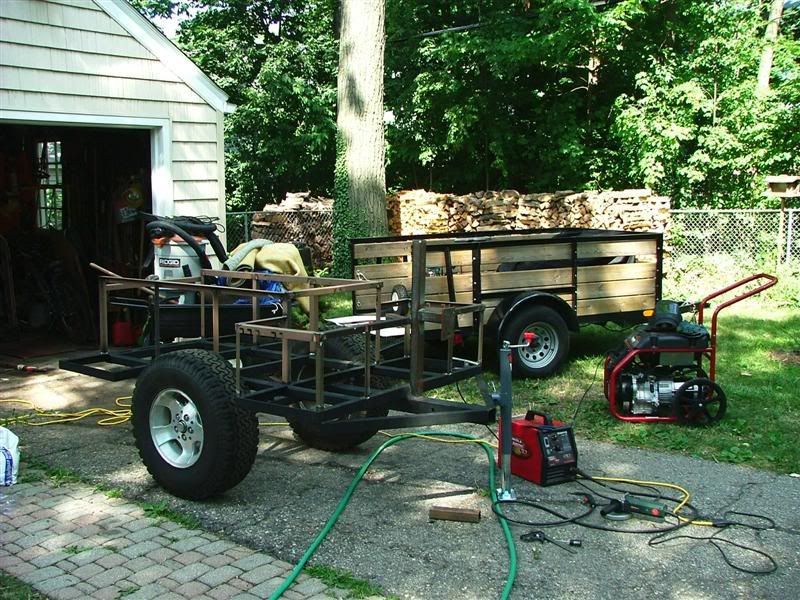 Chassis structure, less body: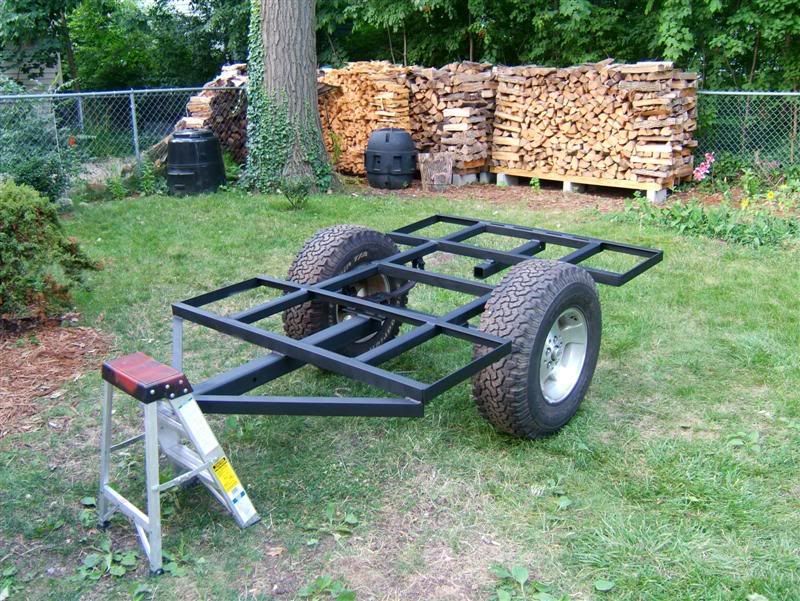 Underside, before shocks were added. Shocks do not hang down below axle or interfere with clearance.
Located in East Lansing. SOLD.