hey its a build right? Motor is a 75' cb750ss possibly gettin an 836 kit. everything else will be fabbed by yours truely.
this is the bike when i got it.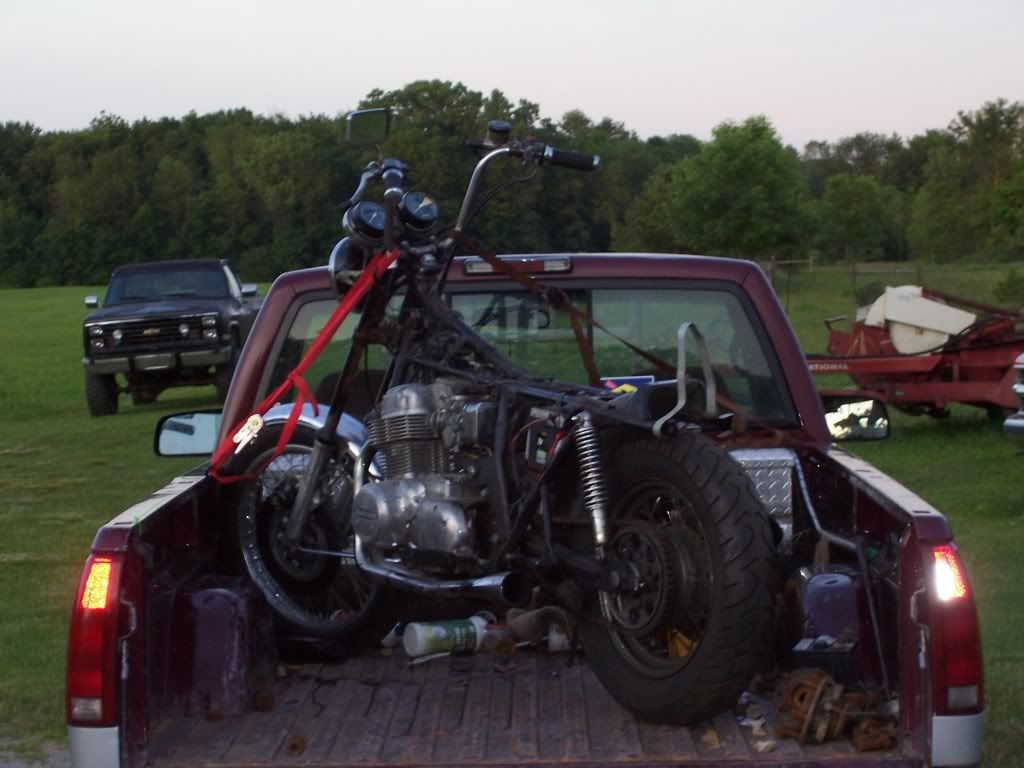 this is with the front end on the stock frame and after a nice coat of black.
started chopping the frame.
frame almost ready.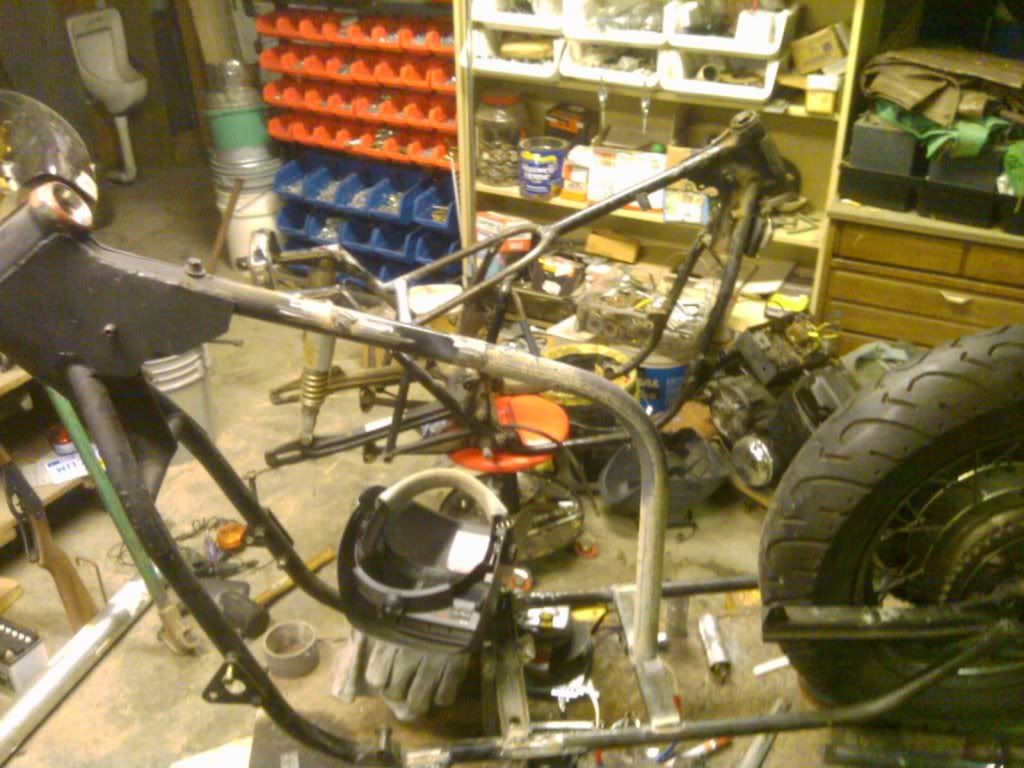 more pics when i get home.