2000 Mercury Villager Sport
Mileage: 77,000
2nd Owner, Garage Kept
3000 mile Oil Changes
V6 3.3 Liter
Two Tone Blue and Silver Paint with Gray Interior
7 Passenger with Quad bucket seats
Air Conditioning
AM/FM Stereo Cassette
Anti-Lock Brakes
Power Seats, Door Locks, and Windows
Power Rear Vent Windows
Cruise Control with Leather Steering Wheel
Privacy Glass, Rear Window Defroster
Dual Front Air Bags
Roof Rack, Alloy Wheels
$5,500.-
More pictures available.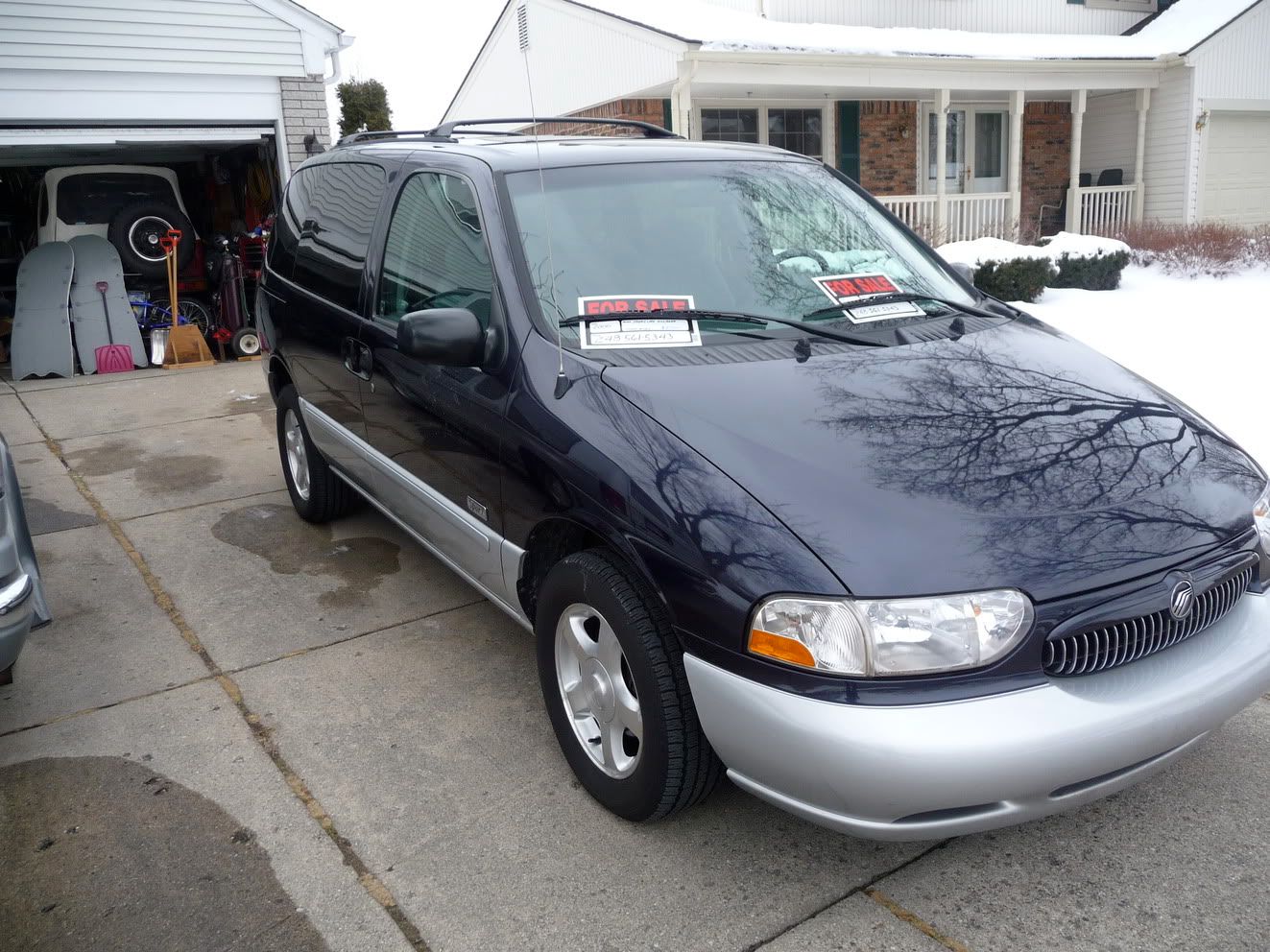 Edit;
After a couple of interesting calls from craigslist.
We have owned this for just over a year. We bought it after totaling our first villager. We have decided that after 3 vans still having 2 of them that we would like something else.
issues; it has a couple of issues that we got from the original owner.
1. The rear a/c is disconnected. ?? the front works good enough to cool the whole van so I didn't fix it.
2. the wind shield is scratched from bad wipers. I catch rocks a least once a year and figured I'd replace it then. Hasn't happened yet.
3. Nifty bald spot in the carpet. it's under the rear seat floor mat and I didn't find it until after I bought it.
4. 2 tires were new when I bought it about 9K miles now. the other 2 look to be about 60-70% of the new ones.
No trades. Make an offer.