Heres some pics of my trucks!!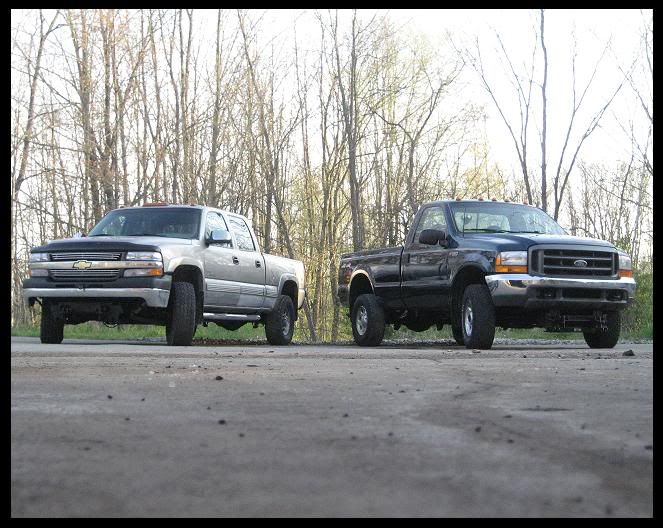 1979 F-350 Custom ( cummins 12v swap in process!) - But it will be going into the forsale section later tonight if anybody wants to grab it or trade for it!!
2001 Chevy Duramax Diesel! Intake Gutted exhaust ppe boost valve Diablo 120 tune predator programer.
1999 F-350 5.4 V8 Triton. Soon to be cummins 12v. Build starting after winter!