I've seen a couple different ways to do this.
1- Take a old oil pump drive shaft and cut the teeth off the drive gear then have a shaft with a slot on it to hook up to your drill.
2- Take the drive shaft out and get a priming shaft that goes direct to the pump from the drill.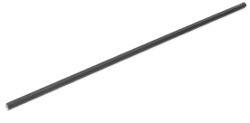 OIL PUMP PRIMING SHAFT
Special hardened steel priming shaft fits on any 3/8" or larger drill. Insert shaft into hole where distributor fits. Pressurizes oil galleys to ensure against dry starts and ruining your engine.
P4286800 Oil Pump Priming Shaft (V8) $ 7.95
http://www.jimsautoparts.com/mopar_performance_oiling.htm#oil%20pump%20priming% 20shafts
About 3/4 to the bottom.