Hello I have a 76 cj5
project
for sale not runing!
the frame is a 79 bronco shortened 22 1/2"
it has a c-6 auto trans NP205 t-case
72 ford 360ci
hp dana 44 front 9" 3:50 gears rear with an auburn min spool 35 spline shafts
milemarker 12000 lbs winch
the rear was being set up for 4link quarter eliptical rear
the front has 6"BDS coils.
soft top and i have a hard top and doors with sliding windows
i sold the 42's" it is sitting on missmatched 33"s now
I have a new window frame still in box
extra hood ,dash
asking $1500 /OBO cell 517-812-6499 anytime leve mesage ask for dave and I will call you back.. the jeep is in belvue mi
also have an 88 302 with performer intake Holly650 4 barel for sale $300
[URL="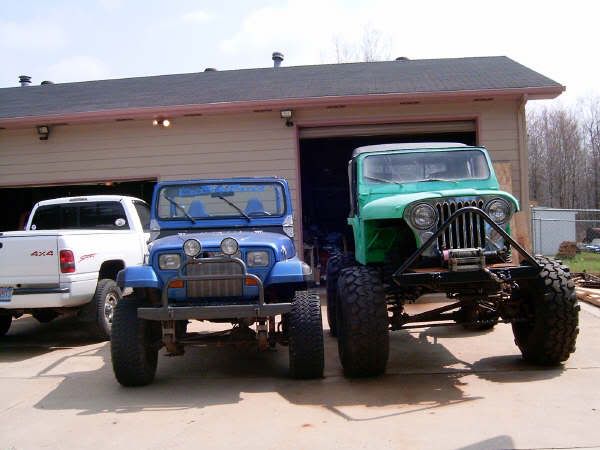 "][IMG]http://i46.photobucket.com/albums/f109/bigcj5jeeper/HPIM0203.jpg[/IMG