I figured I would post here since it is looked at the most. I am building some rocker guards for TJ/YJ's and was wondering if there is any interest in them. I have 5 sets ready to be finished up. as of right now they are 3/16"x6"tallx1"legx55" long. I plan on cutting them to fit between front and rear fender flares unless someone wants them to go behind the fender flares for a little more protection. I can add some tube work or 2" square for added cost. here is a pic of plain set bolted on jeep. NOTE: this set was left long to go behind flares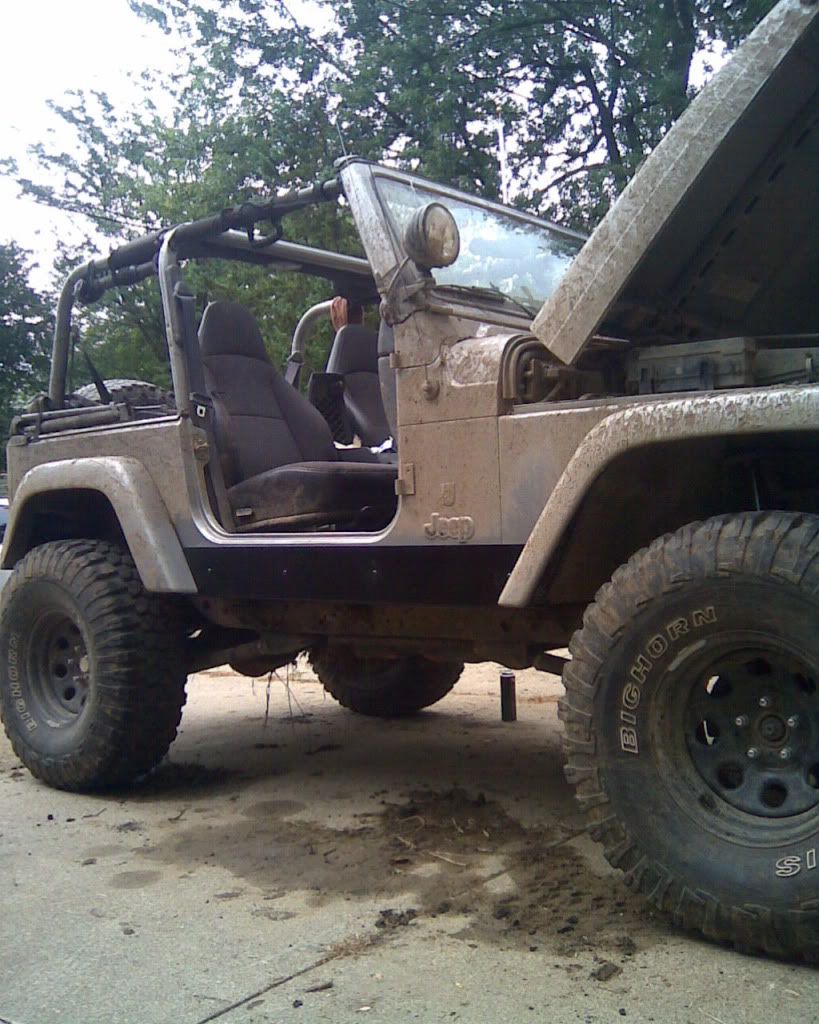 these ones will go for $100 with mounting hardware.
with tube work or 2" square added add $40
PM if interested.