you need to know the diameter of the needle bearing inside the shaft. the extension housing must have the 2 boss's/ threaded holes for the shifter. you may have to do some trimming of the shifter bracket to allow clearance for the output shaft speed sensor.
i did this 2 years ago. i found a 5r55e doner trans and used the shaft and housing. i also used the 6 gear planet set to increase strength.
heres the 2 shafts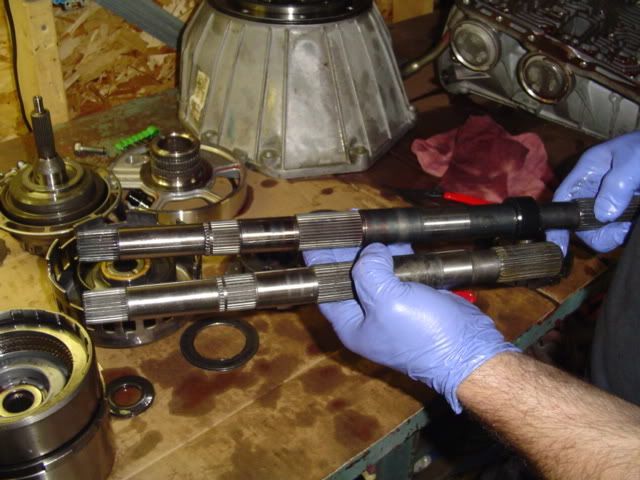 the housing
not sure if you can see the small hole in the shaft. theres a bearing in there and it rides on the middle shaft. they must be the same.
good luck