My mom's old truck, she just replaced it with a nicer chevy.
2wd, 1977 F100, 302, 3spd column shift, less than 100k miles I think. The body is pretty much shot but the engine runs great. Tons of power from a 302. It has an Edelbrock performer intake and a holley 500 vacuum 4bbl. It had a coolant leak from the intake for a long time, I just recently tightened the intake bolts and I think its fixed. The engine has blowby but it also doesnt have proper PCV so I dunno if its excessive or not. It does like to coat itself with a layer of oil.
The only reason I think this thing is worth a dollar is cause the engine runs great. If I wasnt swamped and already driving 2 beaters I would just take this thing and drive it into the ground. The truck actually drives really well but it has lots of rust and the bed sides are starting to flop. Interior is pristine, glass is all good, tires are good.... :dunno
She's looking for more than the scrapper would give if we loaded it with junk and drove it to the recycler. $500 OBO I guess.
Located near Memphis, MI.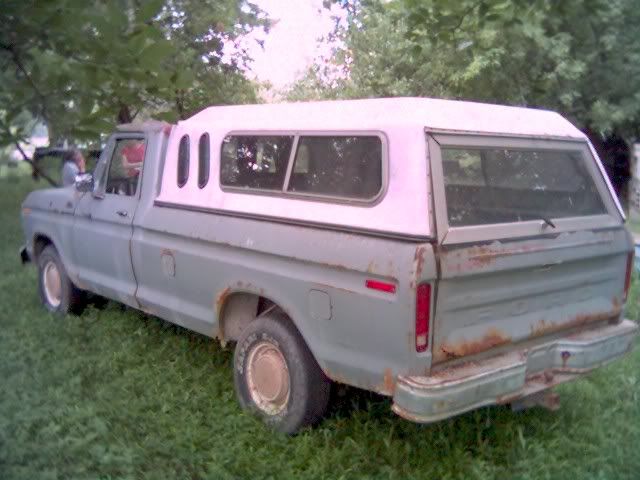 O ya, its doesnt just sit in the weeds, I parked it there cause mom wanted it out of the driveway.