This may not be as much "build thread" as it is just for me to chronicle the phases of this Jeep. As most of you know this was for sale for quite some time on here. I bought it and am slowly making it mine.
Current specs:
2005 Jeep Wrangler Unlimited
2007 Ford Superduty Dana 60 Spartan locker
1978 14 Bolt rear Detroit locker
4 link front and rear
14" Radflo air shocks all the way around
Cage
DD Machine doubler mated with a Dana 300 with 4.1 gears
Tom woods shafts
42" TSL Sx2 with 20" Racleline wheels
PSC Full Hydro
First time driving to work, this is right after flexing out the suspension (more on that later)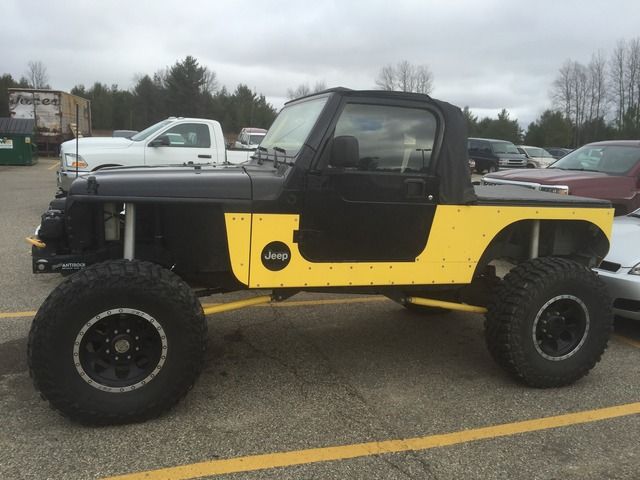 First trip out, still can't believe this was the end of December.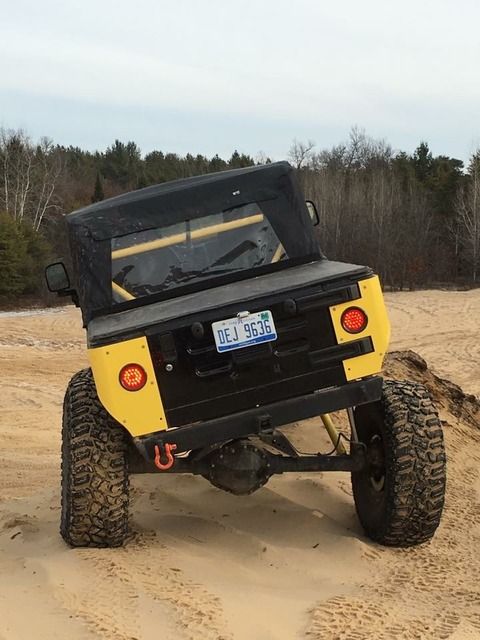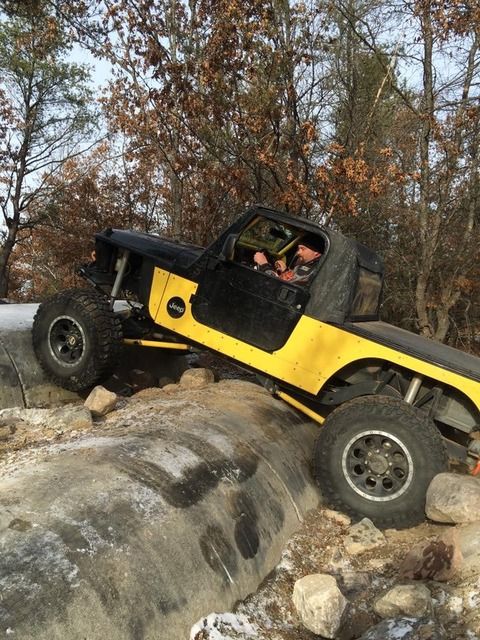 And... First Carnage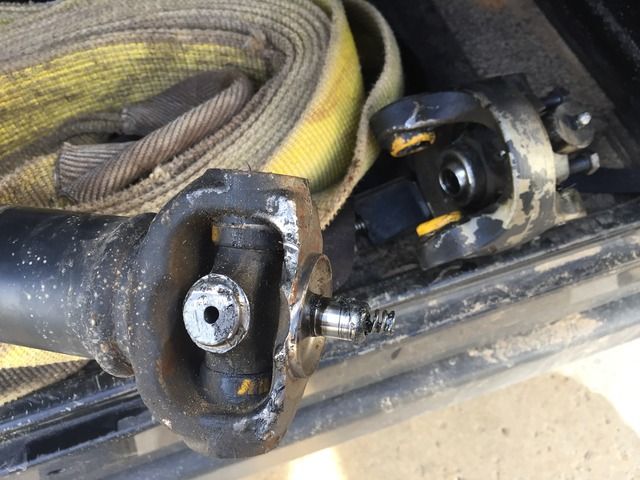 Took it to Snofari, had a blast as usual and it got around really well until this happened: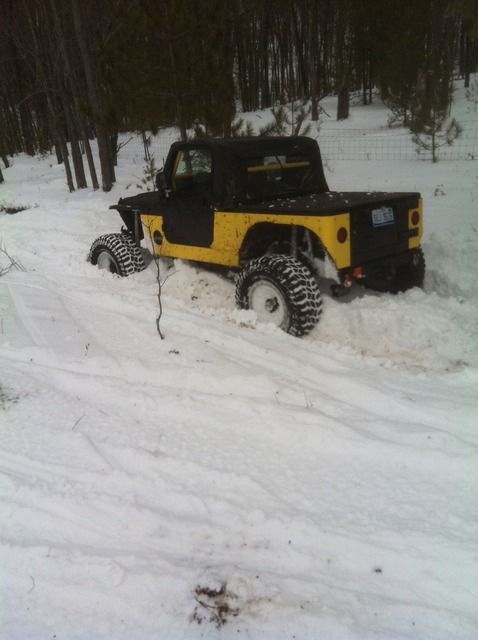 Then it was time to lose most of the yellow. I thought it would grom on me but it wasn't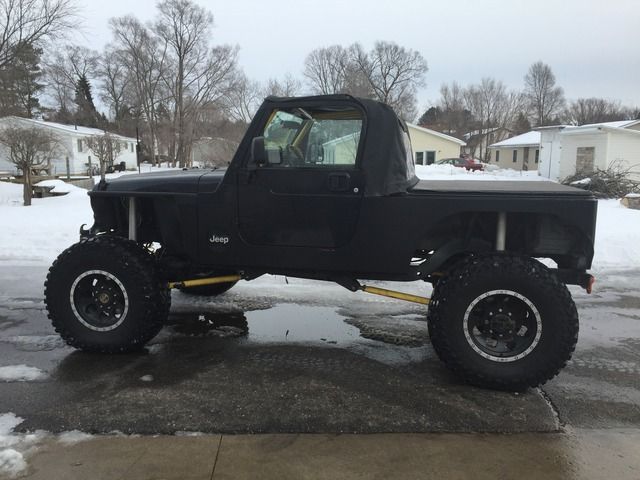 Then it was time to get some bigger tires. the 37's just weren't cutting it for me.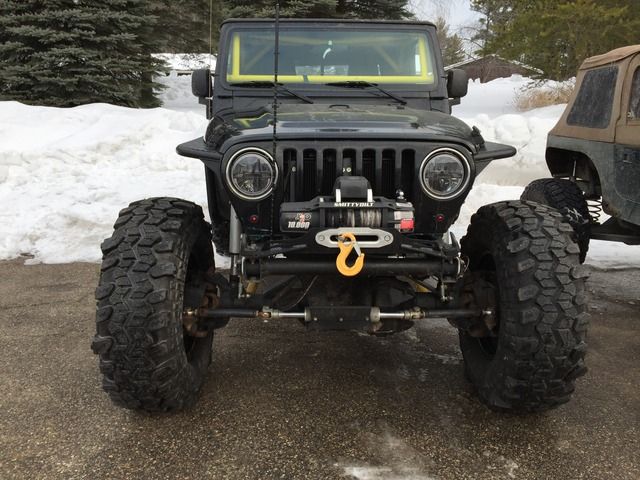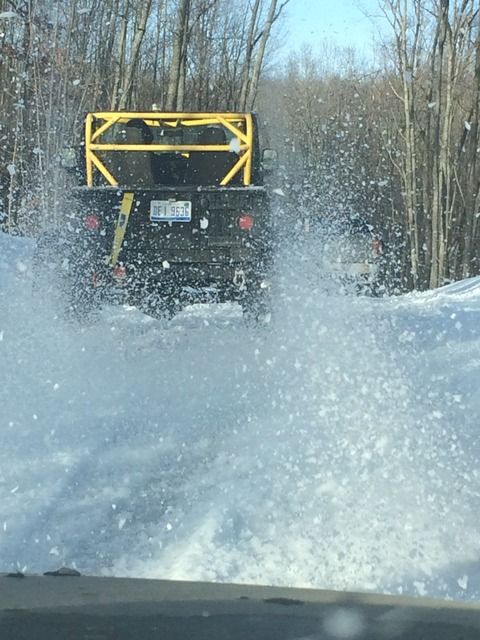 That is where I am today. It is currently tore down getting regeared, and the axles rebuilt.
And now for a question, this is how my suspension reacts when torqued. While its a cool little trick, I'm thinking it probably needs some tweaking. I'm not sure what it needs, so ideas are welcome.
VIDEO