Just see if anyone would want to.
I have a 1995 S10. 4.3L 5spd. It has leather seats out of a blazer in it with center console. Tinted windows. Cover over Bed. The Front bumper has been replaced with one off of a 98. Will have to get new pics tomorrow. It could use a paint job. The paint is ruff. Not much rust at all on it. Roll pan on the back. My wife and I use the truck for a DD and autocross racing. It is lowerd 2inches in front with bell tech Spindles and 3 inches in the back with bell tech drop leafs. It get over 20MPG on the highway I would say around 25mpg. It does not have a/c or any power window or locks. It has over 150,000 miles. Not sure on how many the cluster was changed with one that has a tech on it. The cluster that is in it came out of a junkyard and reads over 200,000 miles on it. It does have a leak from the rear main seal. Needs a tune up.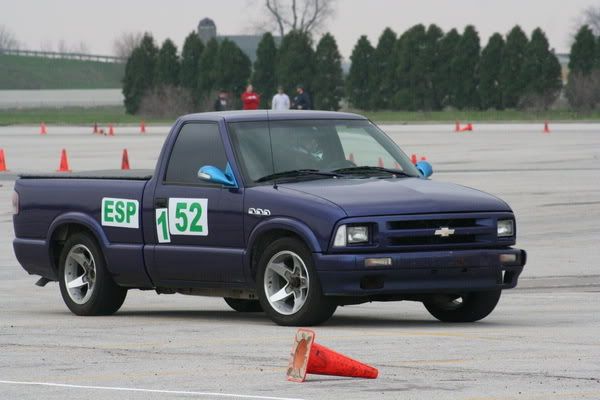 Wife is tired of it and want a Wrangler now. Just thought I would see if any one wanted to trade. Would like it to be running and driveable wife would like to use it as a DD. Would like to have 4.0L auto, but will look at anything streetable.
$1400.00 OBO if sold out right.
Feel free to make and offer.