I wrote this for another board, but figured it might help someone here too since I couldnt find any good pictures of one when I was doing research on it.
BACKSTORY: I needed a non-magnified sight for an AR build. Wanted an EOTech, bought this for the time being. Decided to mount it on my GSG-5. Still looking to buy an EOTech anyway.
I just got my Trophy in and it FAR exceeded my expectations. I ended up mounting it on my GSG-5 for the time being until my upper comes in. The case seems to be a rubberized flat black cast aluminum, very robust. It even came with form fit rubber covers. Although the finish doesnt match the GSG-5's finish, it does match my Stag Arms lower.
Reticle knob with numbered setting window.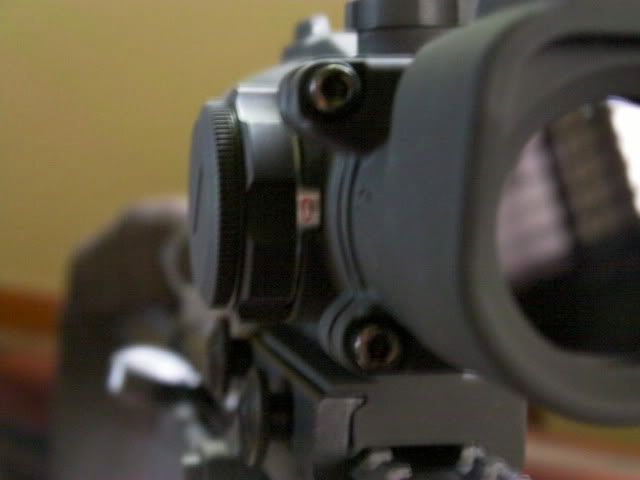 Its hard to see, but there is a thin clear front lens which protects a convex red/ orange coated lens deeper in the optic.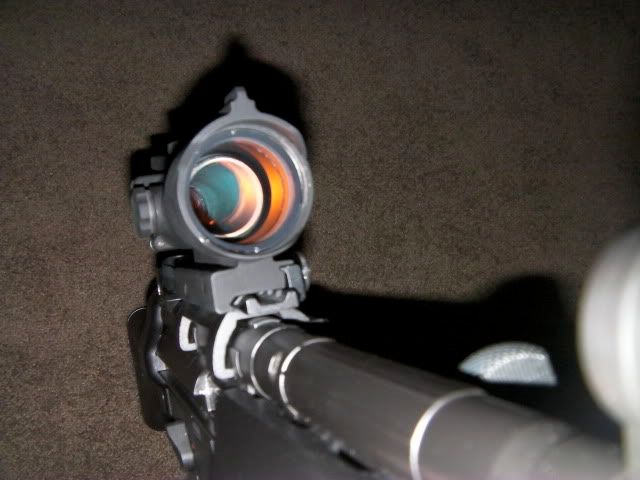 The rear eyepiece is just a clear lens, with iron sights on top. The bulk around the lens kind of clutters the field of vision directly around the window, but by no means is bad. It is still very easy to use with both eyes open, no matter how far away it is from your eye.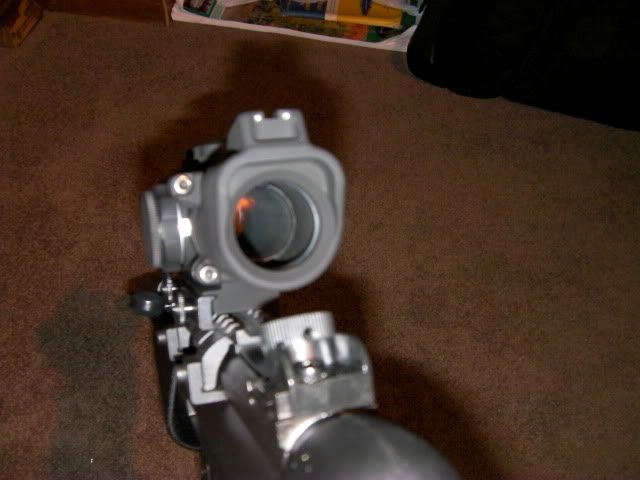 The biggest surprise was the reticle. I half expected it to be some nasty fat BSA red-dot like reticle...but it is nowhere near bad. In fact, its damn good. The dot and lines are crisp, clean, and non invasive. Id make a guess and say the dot is 2 MOA. The red when turned all the way up (5 settings) is bright enough to be seen in direct blazing sun. The green all the way up is good for indoor use, and all the way down is great for late dusk/ night use.
Bright sunlight.
Indoors in a somewhat dark room.
This optic literally cut my groupings in half. The GSG-5's iron sights were a bit....meh... to begin with. But this optic really opens up my field of view, and allows me to be much more precise compared to the peep/ post sights. My groups went from 1" at 25 yds to putting just about every round through the same hole. I kept 100 rounds within the same 1" while at the 25 yd berm, and 100 rounds within 2.5" at 50 yds in a casual fast paced triple tap.