WILL TAKE QUAD AS PARTIAL TRADE
Here we go
91 Yj Renegade body on an 03 rubicon frame with an 8" skyjacker doubleflex kit. 350 TPI engine with block hugger headers, painless harness and 3 inch exhaust from the header back. Magnaflow cat and stainless muffler. 700r4 tranny with a B&M shift kit and corvette servos, B&M Quicksilver shifter. Now I have put a lot of TJ parts on this truck, tailgate hinges, hood latches, TJ soft Top TJ roll cage. It has 5 brand new Procomp Xtreme muds, 15 inch ar 767's. The whole tub was blasted, all new metal welded in and the tub was then waterproofed with an industrial liner and bedlined. The colour is Lincoln navigator grey. this truck is a fully custom built rig. There is no rust anywhere, and it has a ton of upgrades including chrome grill leather seats, a durango steering box etc, I have forgotten most of the stuff I have done.
This truck is really fast, and has no wobble or shimmy on the highway even at 140km/hr.
I hate to sell this but I had a little girl and she takes up all my time and I don't have time for the jeep anymore. I will also include an almost finished rear bumper and tire carrier. Basically all this truck needs is a front axle to match the rear and you have one hell of a sick rig.
ASKING 12K Can OBO
You may think this is high but I got a quote to install the motor alone would cost 15k. MY LOSS YOUR GAIN I haven't even taken it on a trail yet and I hope that someone else will.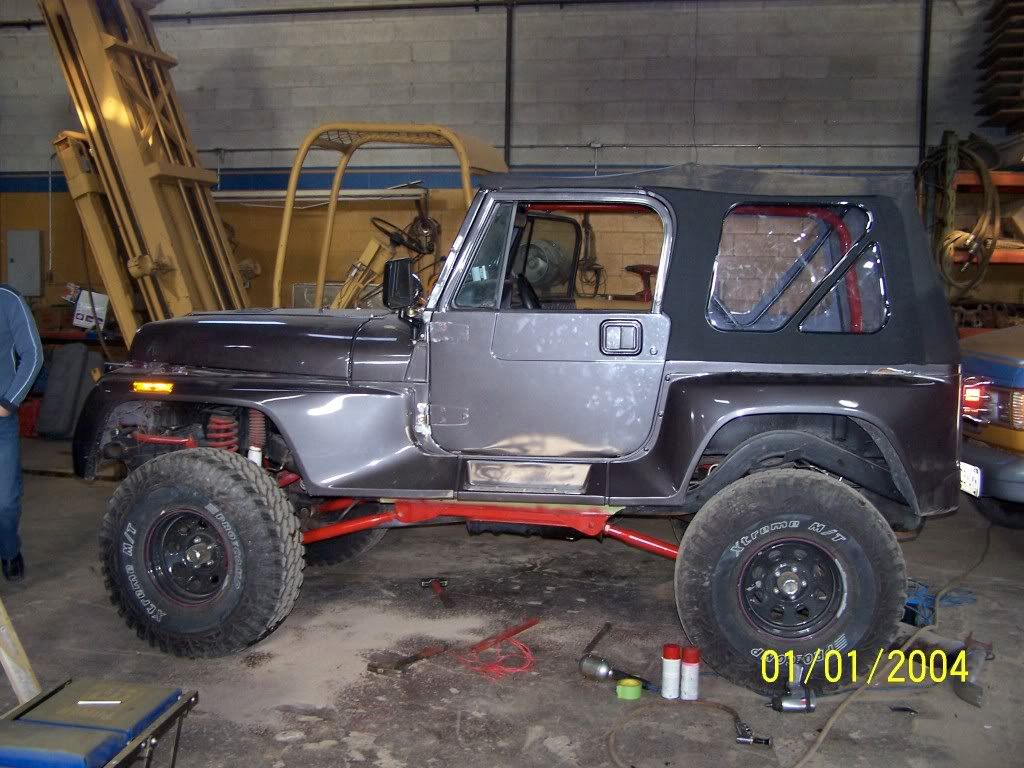 I have a ton of pix that show the build from start to finish if anyone is interested in seeing how the work was done
WILL TAKE QUAD AS PARTIAL TRADE