Put together a TJ/LJ winch bumper over the weekend. First one I've done for a Wrangler and I'm extremely happy how it turned out.
Everything was first designed in 3D CAD. Honestly I try not to copy other company designs but I do look at what's currently available for inspiration. Once the design was finalized 2D prints were sent off to a company in Holland, MI I'm working with to have everything CNC laser cut. First thing to do after picking up the steel was to tack it all together and test fit it on an actual vehicle.
s.hembree and pwilson2000 were kind enough to provide me a TJ for the test fit. I don't have any pictures of the bumper during the initial test fit but the bumper fit perfect. Took it back home, cut it all apart, and then started in on the final welding. When I was done took it back to check the final fit. Again fit was perfect, couldn't be happier. Few cosmetic flaws I plan on changing the next go around but overall I'm happy with how it turned out.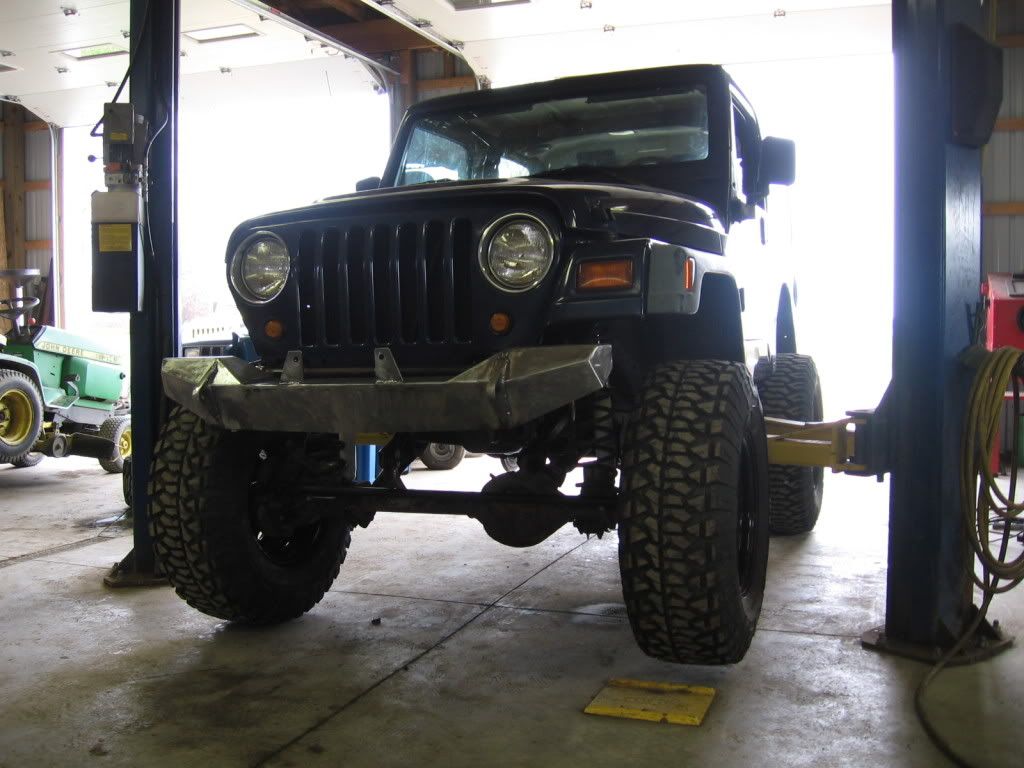 Don't have a shot with the winch (XD9000i) and fairlead on there but they were on there for the initial test fit and there is plenty of clearance to the sway bar.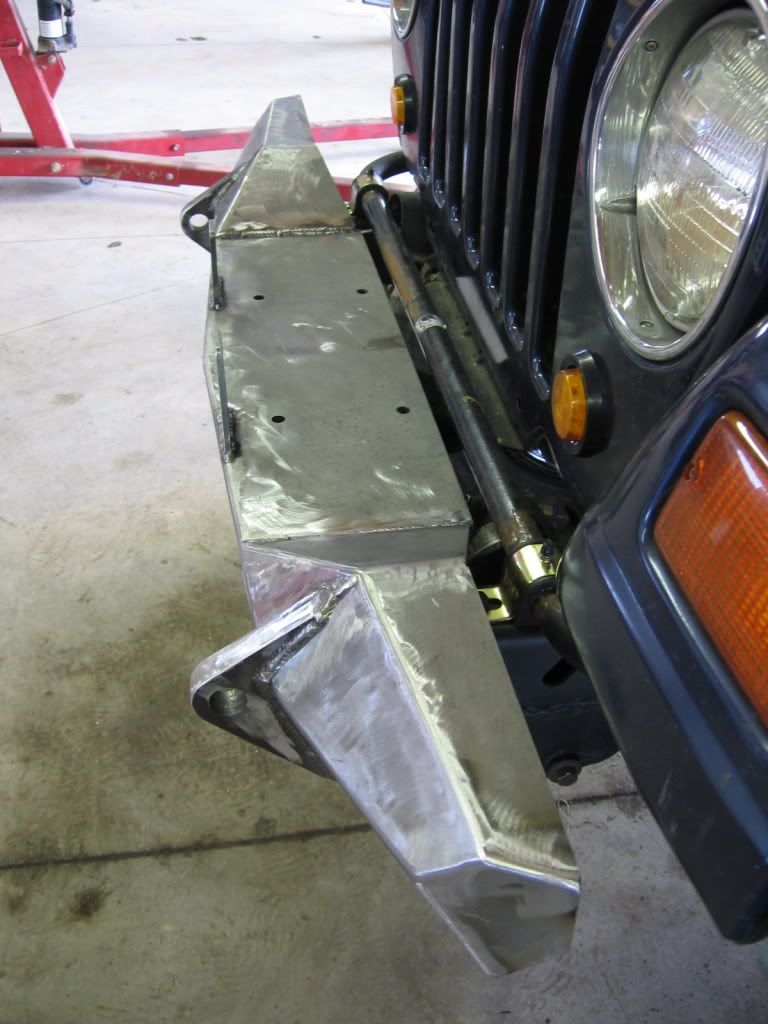 Shot of the mounting setup. The vertical piece there is 3/8" thick and goes directly from the d-ring, straight through the bumper, and is both keyed and welded into the winch plate and lower frame mount.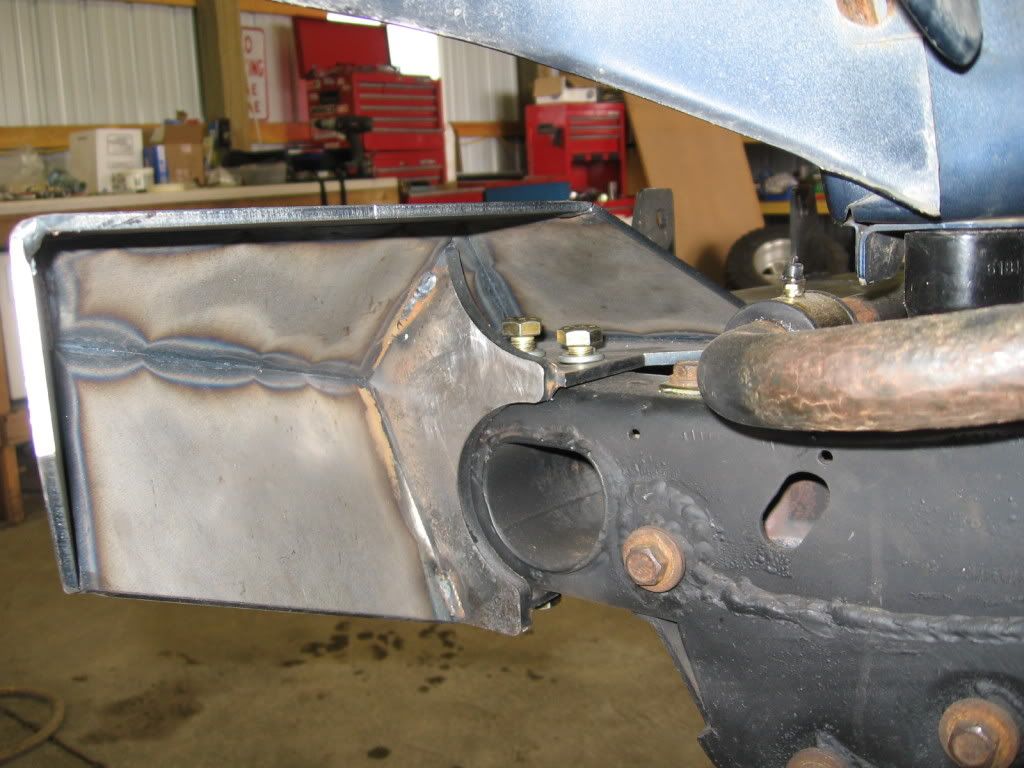 Shot of the lower frame mount. You can also see the rib I added to the middle of the bumper. The rib runs along the front face, up and over the crossmember, and then back along the underside of the winch plate. It gives support to the lower face of the bumper to brace against impacts and adds some stiffness to the winch plate (1/4"). You can also see here that the lower face is not straight across. There is a slight V to the profile of the leading edge.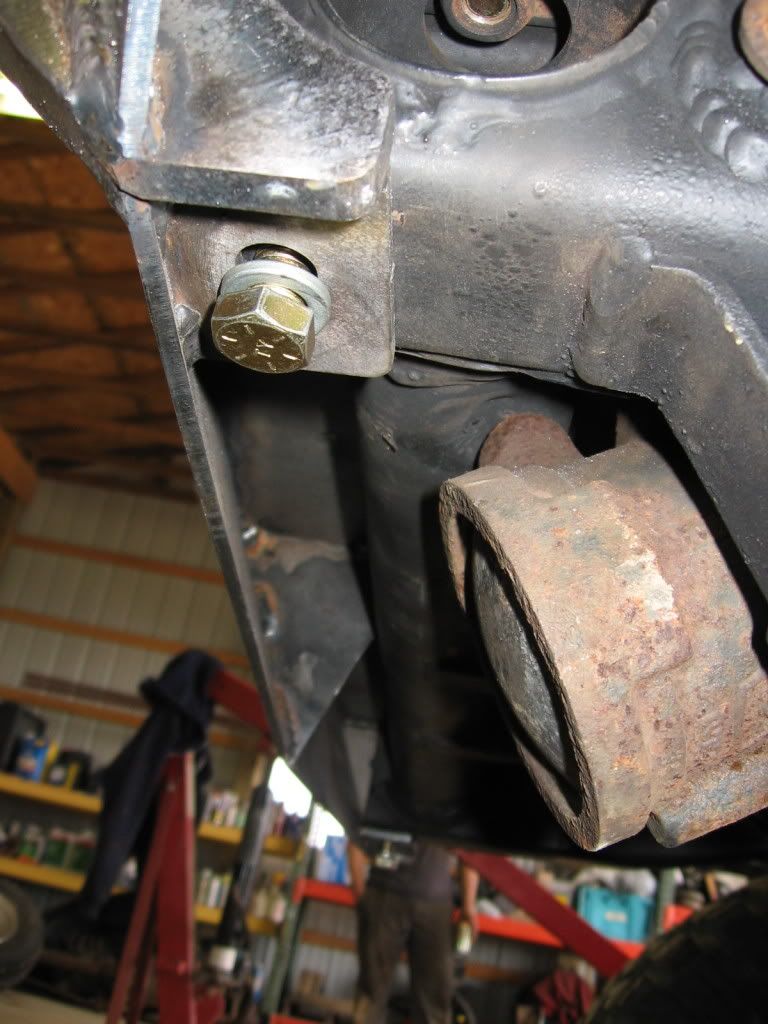 Lastly a shot from the other side. Overall width is 53.5".