Figured I'd post here. Who knows.
Thinking of selling my '98 XJ Limited. It has 197000 miles on it, however the engine was swapped recently for a re manufactured one that had 60k on it. Right now that engine has about 80k on it. The trans was recently flushed, recent oil change, A/C recharged, brakes and alignment done as well. 180* thermostat, Dynomax cat-back exhaust with new muffler. 32" Mudstar M/Ts all in great condition wrapping some 15x8" American Racing rims. 3.5" Rubicon Express full lift system, Skyjacker greaseable shackles, BDS 4* shims in the rear, Rusty's adjustable trackbar.
I kept the body uncut. It's rust free however I wouldn't say show quality. I recently took out the carpet and powerwashed it and cleaned it, and the floorboards look like new. Has 4-wheel ABS, full power, leather interior.
Jeep comes with lots of extra parts, including: front bumper with light bar, 3 extra fender flares, 2 new balljoints, new set of brake pads, new center console lid, shifter bezel, etc.
The only bad things I can say about this Jeep is that there is a small section on the quarter panel that is primed, however ready for paint and not visible with the rear bumper on. The fuel door has minor rust along the bottom edge. A fender flare needs paint. That's about it.
I've wheeled this Jeep in trails, back woods, the desert, and Moab with no problem. I've driven it from Michigan to San Diego with no problem either. I'm interested in selling because I don't wheel it as much as I used to, I'm more of a back trails/mud type person, not into the desert and would rather take something more suited for the street. If I could wheel it more I'd keep it. I can get more pics if needed.
I'm asking $6500 OBO, or maybe trades. Price is negotiable, I know it's high. Located in Pacific Beach, CA 92109. Thanks.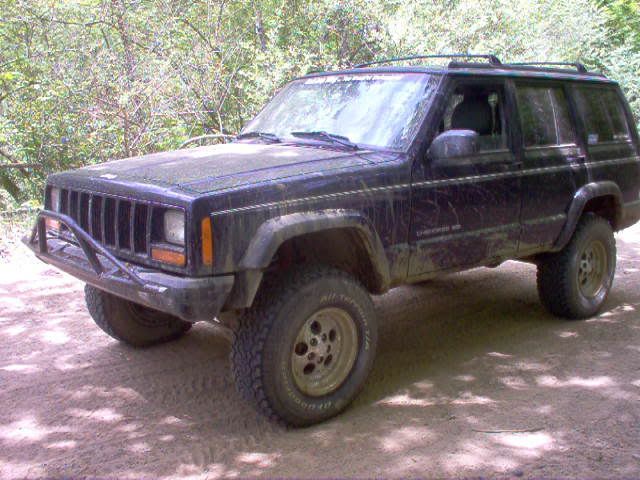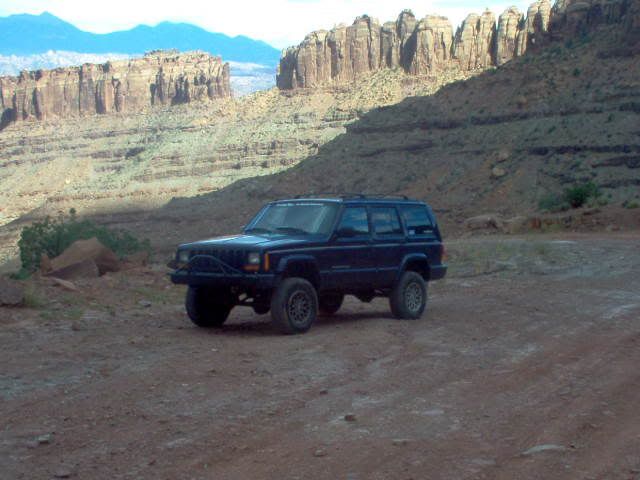 Pics taken today: