ill make it 4x4 ready just ask masterbeatty. we traded trucks last night because my mufflers fell off and it was to loud so i took his.... well it made a werid vibration at 70 and i figured it was out of balnce tires so im doing fine well my buddy wanted me to take a trailer of logs to the top of a hill well i got down there in his truck and sank in 2wd just spining jumped out locked the hubs hit 4x4 no were hit 4 low sawing back and forth got to the trailer then had to get some momentum to get up the hill and i tore my buddys yard all to crap got masterbeattys truck muddy for him thoe. well were under neath looking for a vibration drive shaft bolts were lose tightend um up went for a drive masterbeatty layed into it CLANK! get back home its spitting trans fluid every were.
The adapter from the trans to the transfer case snaped clean in half all the way around. the trans and transfer case are fine. went to parts galore got a new one 16 bucks and its working fine. but here are some pictures of the damge
attached to the trans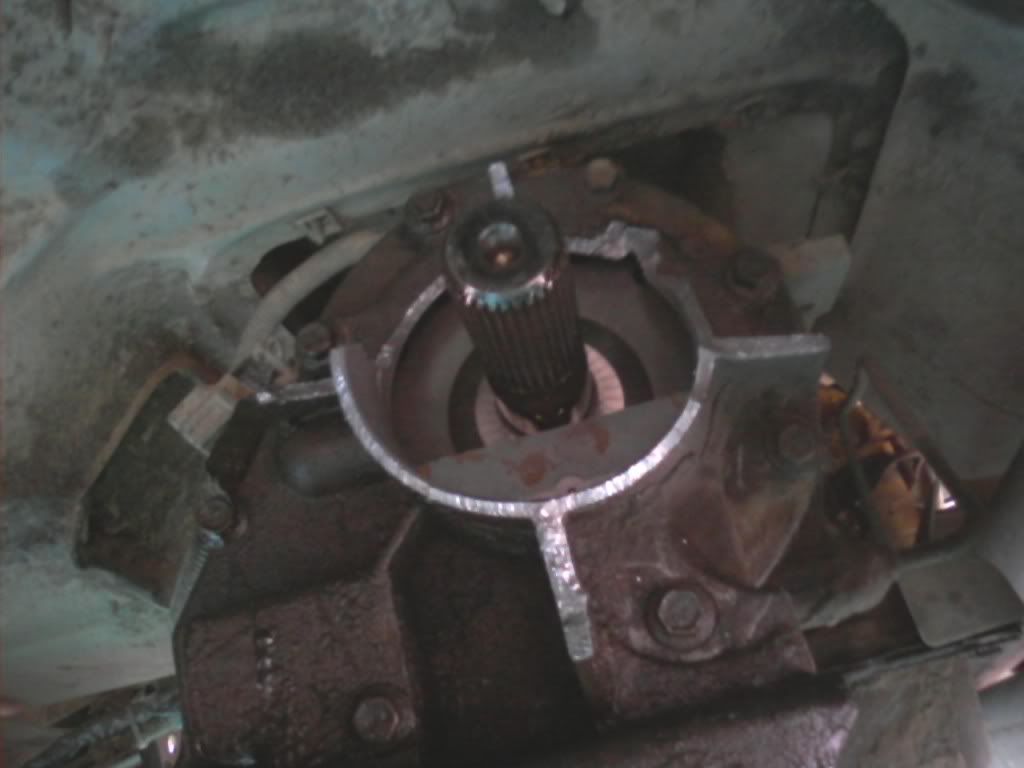 attached to the transfer case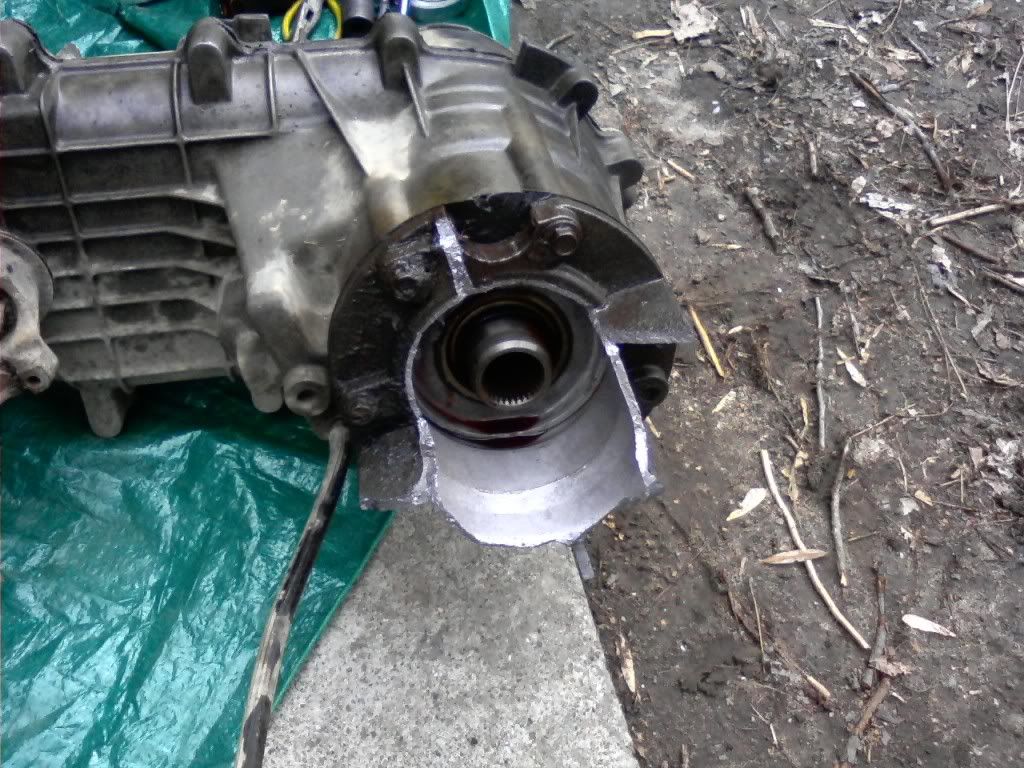 Next to the one from parts galore
it was a pretty fun day....most people would be made someone else broke there truck but masterbeatty looked at it and goes "Thats awesome! ive never seen anything like that!!" most people would be mad hes amazed i broke it. haha enjoy....sorrry buddddddddy!!!!