Before I get started, I considered putting this into a tech section, but nothing seemed 'general' or 'small engines'. So, I guess it fits in "and other fun stuff" since these little buggers are fun to wrench on.
1960s? briggs 2hp horizontal shaft engine... on a edger. New spark plug from previous owner, didn't start with him and he gave it to me. I thought I'd look at the points (I think that's what they're called) and clean them to see if I can get some spark going.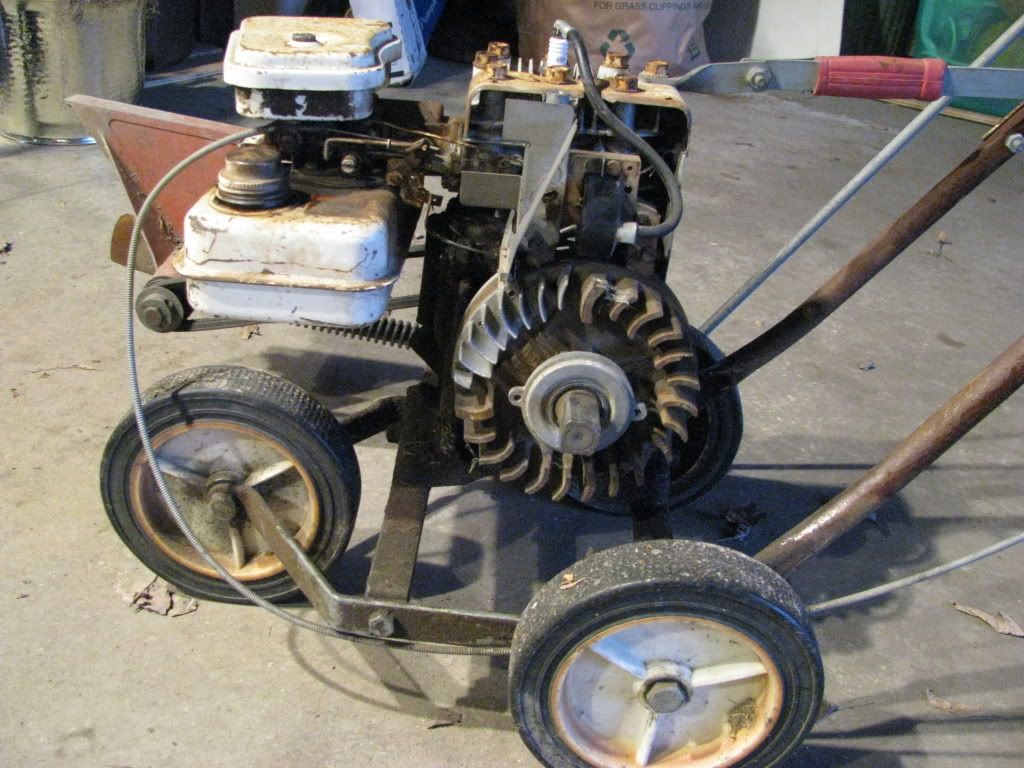 First, I need to remove the small 'starter pull ratchet mechanism' (located on crank just in front of the flywheel) somehow, and I'm not sure how to go about this... if you have done it without any 'special tools' let me know.
as for flywheel, I have used gentle heat and gentle prying... about 15 seconds of 'gentle' propane heat and a really big screwdriver gently 'tugging' at the back of the flywheel got it loose on a 5hp vertical shaft I parted out over the winter.
With that vertical shaft engine I parted, the 'ball bearing ratchet mechanism' just came out really easy and fell apart. That's probably what happens with most small engines when left outside for about 5 years.
Thanks,
Matt