Ending the controversy CJ/YJ doors on a TJ
For years it has been said that CJ/YJ doors will not fit a TJ because the windshield angel is different or yada yada yada. Then JP mag had an article on TJ doors and tops on an YJ witch sparked peoples interest but never really resolved the myth. Well after finding some CJ doors for a decent price for less than I would have spent on an ok set of tj doors. I decided to look further into this myth. I knew CJ/YJ doors would fit the door opening but knew there would be two major hurdles. The CJ/YJ doors use a pin style striker and TJ's use a loop style striker, and I knew CJ/YJ window cranks may have clearance issues with the TJ dash. This all turned out to be true, and as I stood looking at the doors on my jeep trying to decide if I should purchases them I came up with a plan to over come these problems. Three weeks later I picked the doors up and began putting this myth to bed.

This is what I found and how I got around it.
My plan to overcome the window crank problem was simple and sweet. Remove the dash speakers and covers (being as I have no dash speakers anyway) it seemed like an easy fix. It worked like a charm allowing just enough room to roll down the window at the Wendy's drive through on those cold winter nights.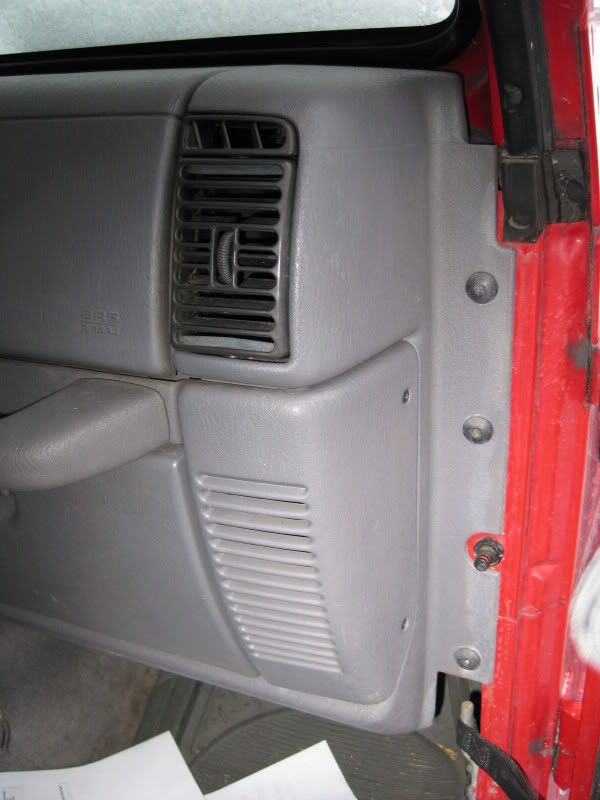 My next plan of action was to address the striker problem. It turns out that the TJ striker is actually mounted to the tub about 1" lower than the CJ/YJ. My plan was to mount the striker in the upper mounting hole for the TJ loop strikers and go from there.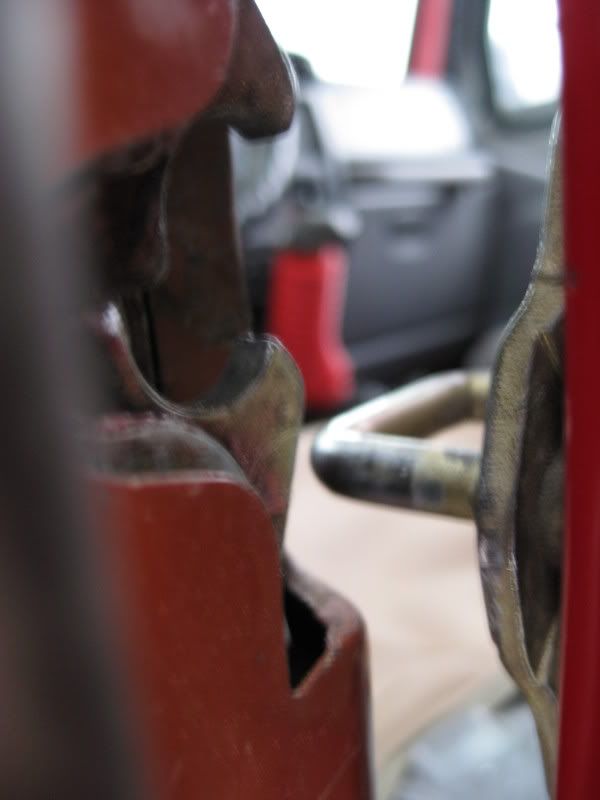 It turned out great only the left (driver) side needed to be reamed just a little bit; the right (passenger) side needed no modifications.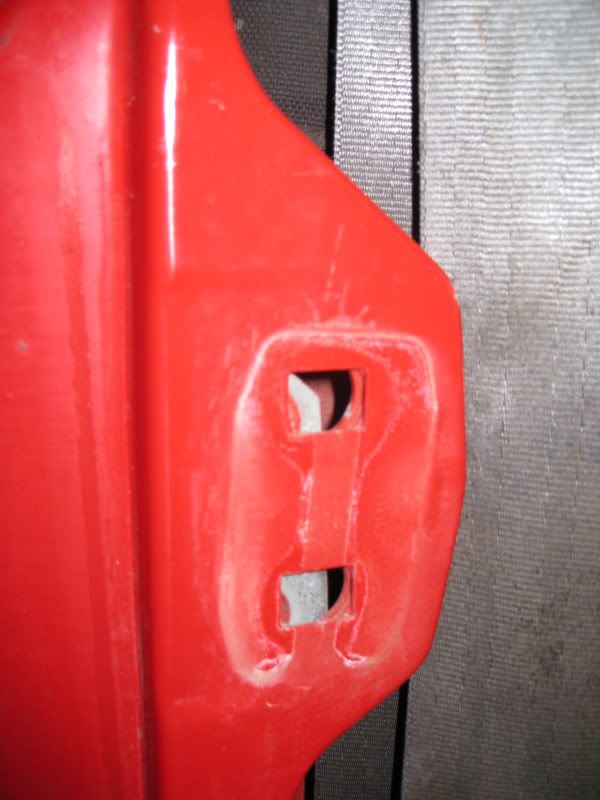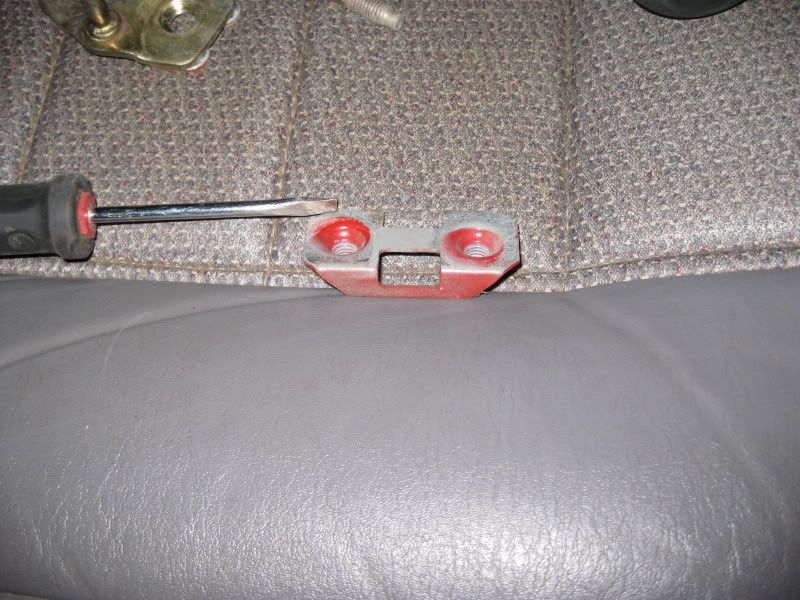 This is the retainer that your factory tj strikers bolt too it must be removed. It's loosely held in place by a metal tab pictured below.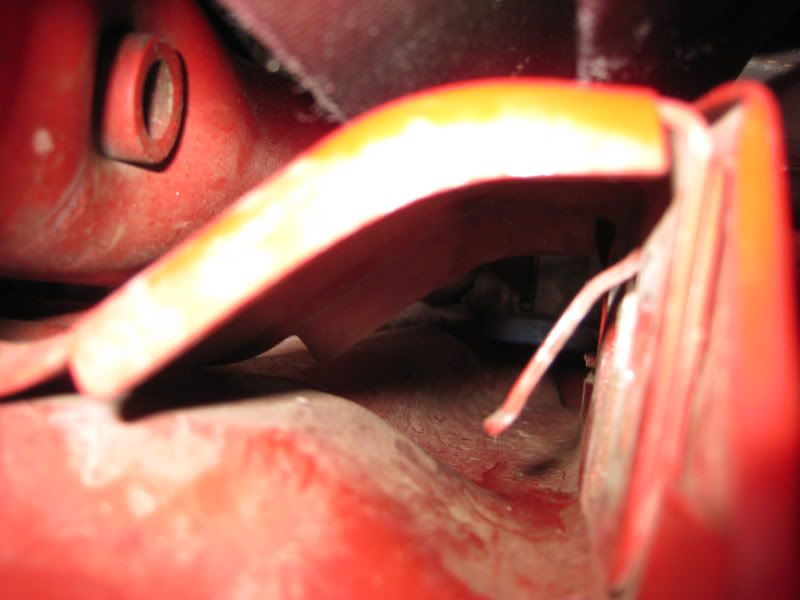 The metal tab you have to bend out of the way.
CJ/YJ Striker mounted notice the spacers. It took allot of them I reused all the shims from my used CJ/YJ strikers and added washers to make up the difference.
On the right side I had a little hiccup the factory had not installed the plastic on the A pillar (windshield frame) very well it was a 1/2" lower than the hard top surface. I had to unscrew it move it up to make it flush and drill new holes for my screws so the door would close correctly.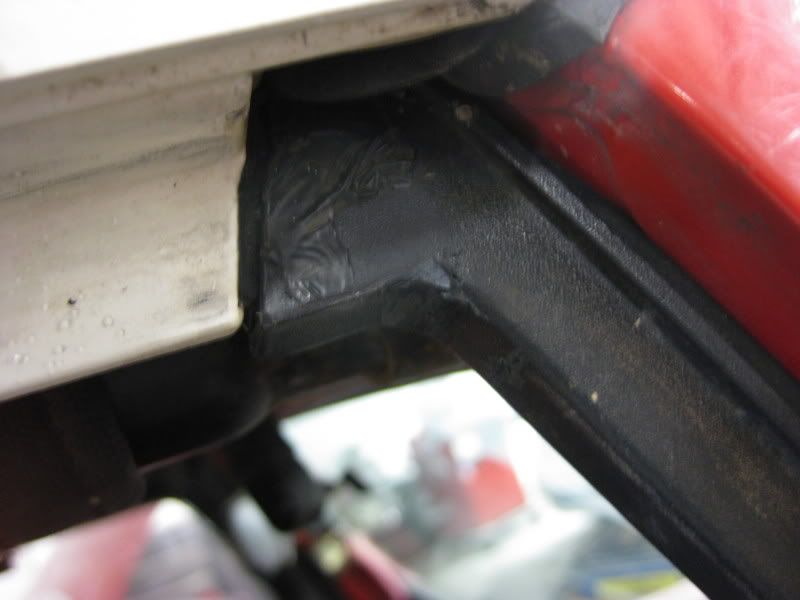 After moving it up.
After the hinges were all adjusted. Notice I had to move the lower tub mounting hinge. If you ever have to remove or adjust one of these if it won't budge be sure to heat it from inside. I busted both of my T 40 bits on this one hinge.
The bottom door gap is tight! But it doesn't appear to be rubbing and the door cannot be moved up any more.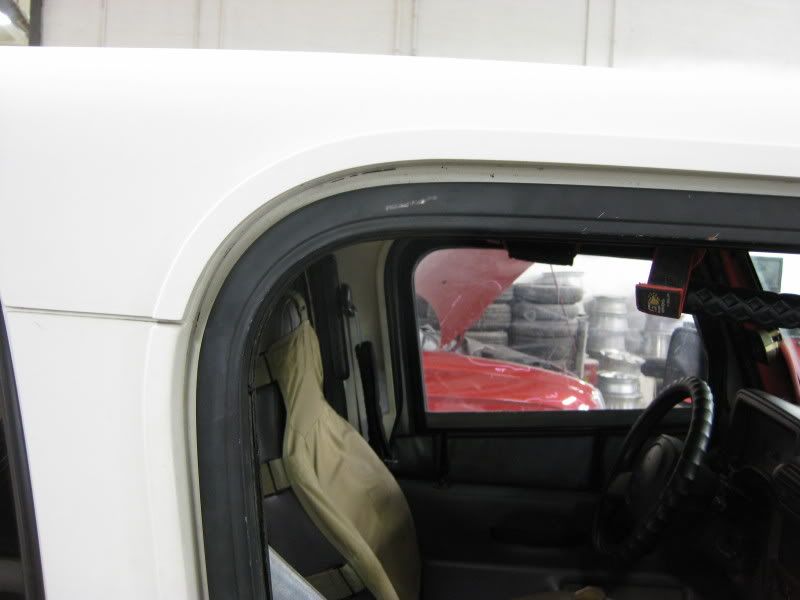 The top would be nice to have a bit higher but I can't move the door any higher or it hits the hard top in the front.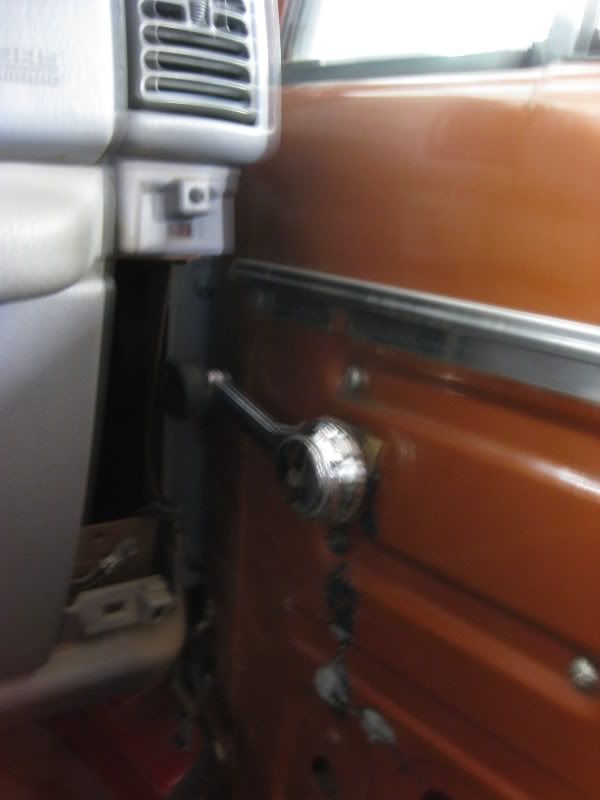 Window crank worked great.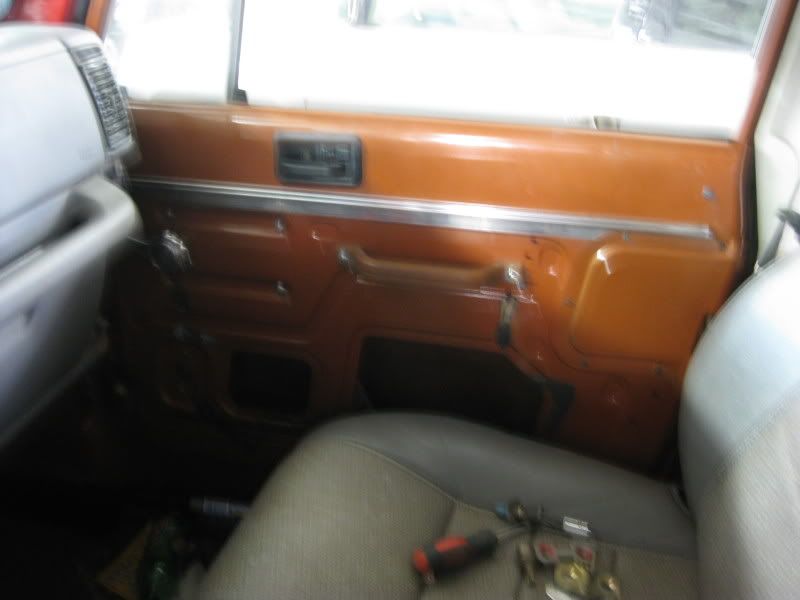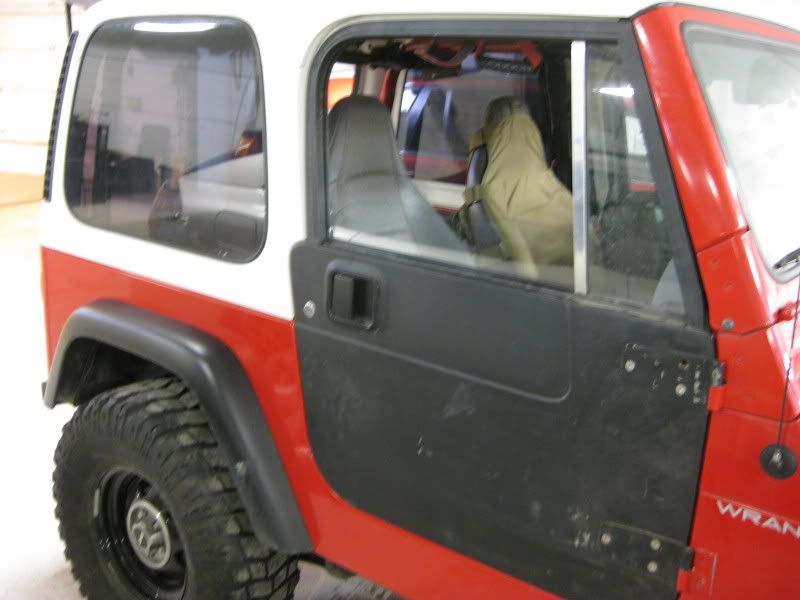 Overall fit after all done. The only thing that gives away this is a CJ/YJ door is the window pillar and the reversed handle.
I did the right side first and it took me just a bit over an hour. The left side took me only half an hour.