Sold front bumper and rollbar, still have rear
Plan on building a full cage and bumpers for my truck so i have no need for my bumpers and roll bar any more.
There off of a 85 toyota truck. Bumpers could use a coat of paint. The power coat flaked in some areas. Also the back bumper is bowed just a little. Hooked a tow strap up in the middle once and pulled alittle to hard and it started to bend. Nothing thats a big deal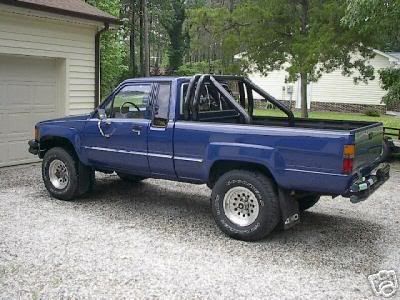 Looking to get $100 bucks each. Can do $250 if you buy all 3. There located in New Boston, Mi right by metro airport.
Open to the below trades, and open to others