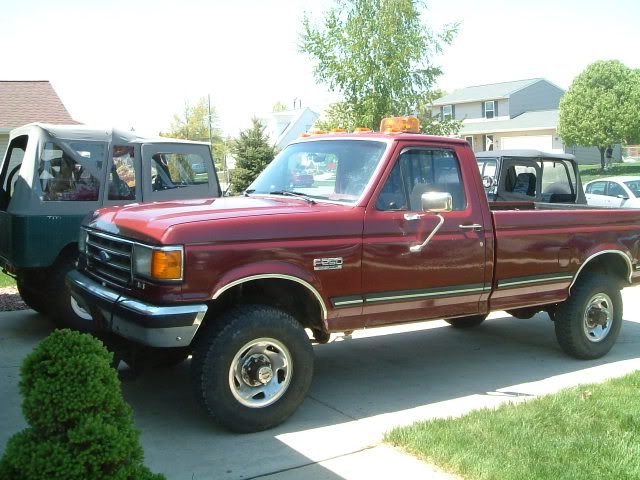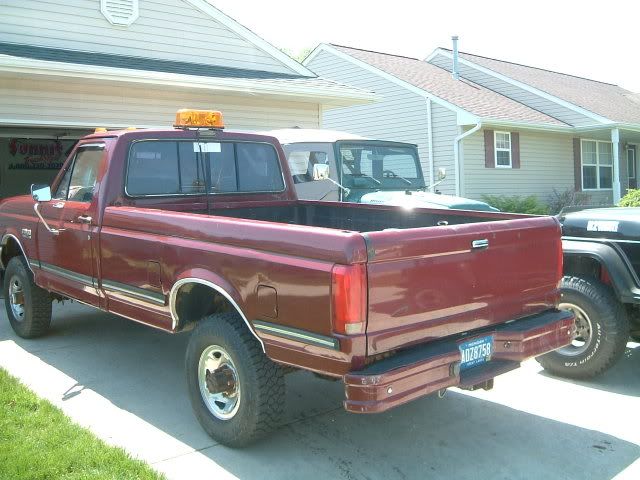 Specs.
89 f-250
auto trans
Dana 50 front end.
5.8 liter v-8
135,000 miles 11,000 on new long block
list of new parts i have installed
New exhaust manifolds
New y-pipe , cat, muffler
valve cover gaskets
egr valve and tube to maniflod
dip stick tube
New front brakes, new disks, calipers, wheel bearings and seal
New mile marker hubs stainless
New monro shocks
All new u-joints including the center axle joint.
New side bearings in front diff and all new front end seals.
All new steering parts ball joints, and power steering box.
New idle air controll sensor, coolent temp sensors, TP sensor
New rear diff seal
New steel brake line to the back brakes
Just had a front end alinment
Plow is a 7.5 foot western unimount it has a new cutting edge this last winter, the pump fluid was also changed. I have spare hoses and fluid for the plow.
Problems that i know of
Front tank needs a sending unit
Rear brakes could use cleaing and adjustment
I am looking to get $3200 for the truck and plow. I live just 15mins south of Ann arbor in Milan.