SOLD AS-IS, no drive train for $300.
1990 Comanche short bed, converted from 2wd to 4wd. Located in Grand Rapids, MI
Rusty's 4.5" lift, spring over rear and coil front, fixed extended LCA's, adjustable track bar.
Aluminum cap
Roll bar
Bucket seats from 4-door Cherokee (I also have some from a 2-door for sale here to have flip-forward access to rear, and center console also).
187xxx miles on it
rust on driver's floor, both rockers, rear wheel wells.
rear axle currently blown D35, but I have an extra one from a Cherokee that I'm pretty sure I can swap the internals from and get it going again.
Now for the biggest thing against it: there's no engine/transmission/transfer case in it right now. However, I have several options which I'll list with the asking price for each option, and I do have all the parts to put it back together:
as-is with no engine/trans/t-case, just the body and good, clear, open title: $350 obo
4.7l stroker/ax-15/np231. original engine from truck, 10,000 miles on rebuild with receipts (cost $1200 or so). new parts installed, not used crank, rods, etc including PowerMax cam from Summit Racing. the engine was going to a guy I know, but he's lacking money now and it's been pulled since late June. clutch also has 10,000 miles on it. transmission works fine, but has unknown miles since it was a swap from a 2wd ax-15 to a 4wd ax-15. t-case is from a 1994 cherokee, which i think had 150,000 miles or so. as-is with these parts, you assemble: $800 obo. with above parts installed, ready to turn key and run: $1,000 obo.
good 4.0l stock/ax-15/np231. same deal as with the stroker, except the engine would be pulled from my other 1990 Comanche with 132,000 miles, which runs good but has some oil leaks. Parts pulled and ready to assemble: $600 obo. Parts installed, ready to turn key and run: $800 obo
unknown 4.0l stock/ax-15/np231. again, same trans/t-case. however, i have a couple 4.0's in unknown condition, supposedly ran when pulled although i can't testify to that. make an offer on this option.
More pics to come, I have more parts here, including a link to some tires that would go great with this truck:
http://www.greatlakes4x4.com/showthread.php?t=101095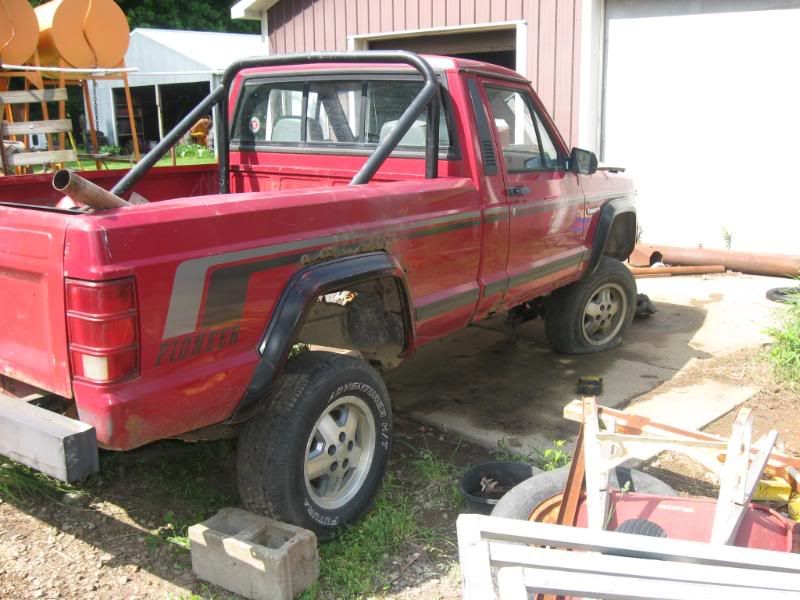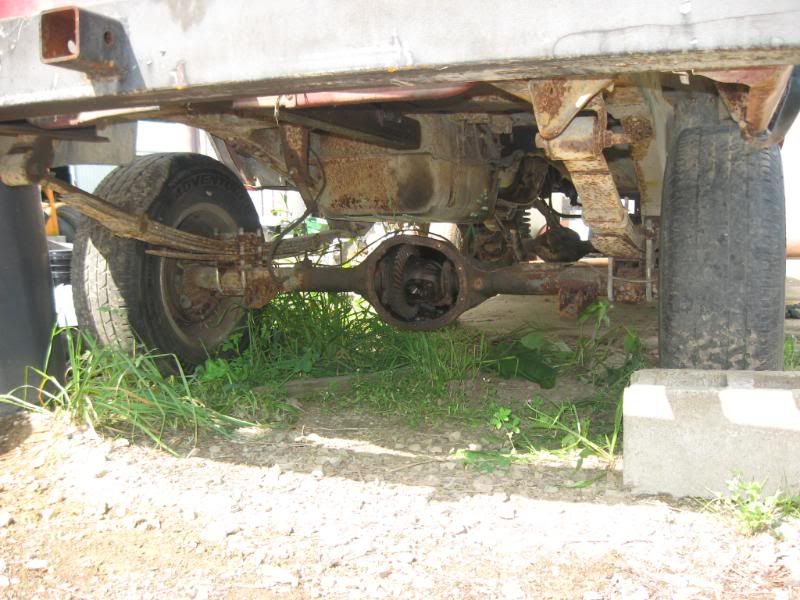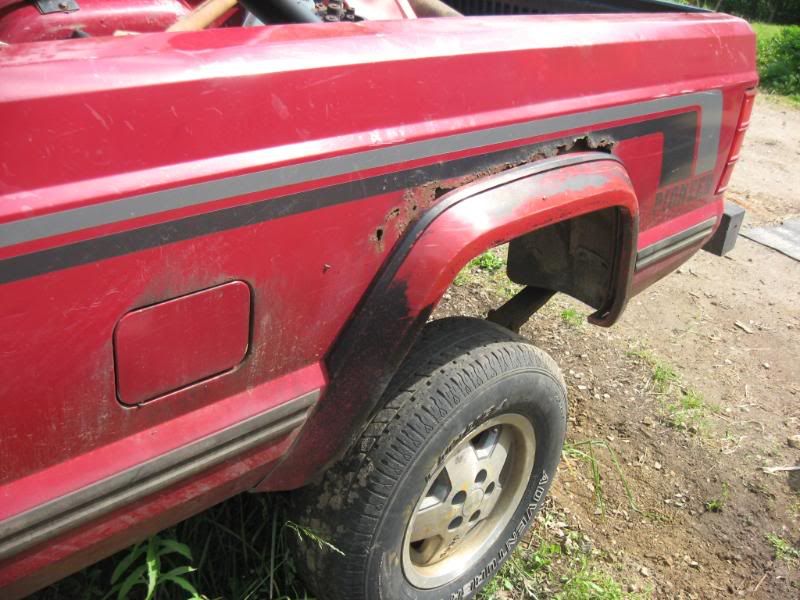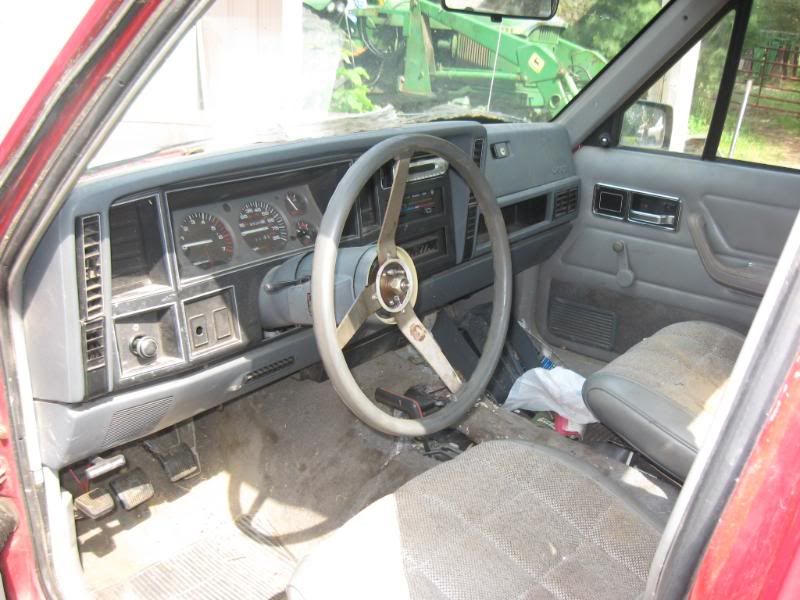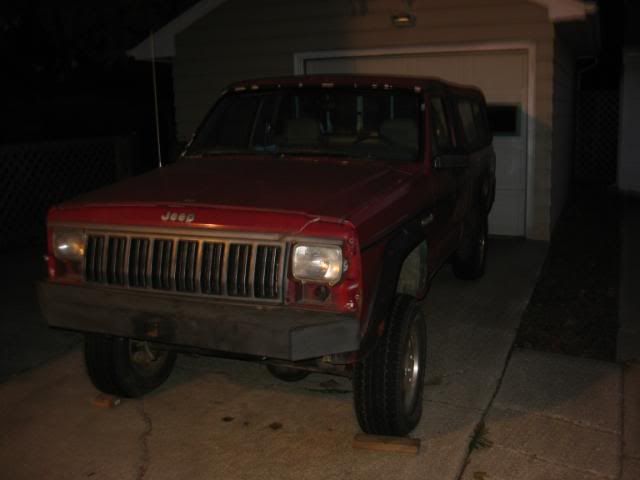 That front bumper is not well mounted, it's only bolted to the front cross member and doesn't even use the stock mounts