sold for $1000 with
a 4.7L stroker (renix based)
Internal slave AX-15 from 1990 Comanche with NP231 from 1994 Cherokee. Comes with clutch with 10,000 miles on it. Asking $450 obo, no trades except possibly some tires for a basically stock Comanche for either 15 or 16" rims. Located in Grand Rapids, could deliver for $0.50/mile round trip. Also willing to ship if you really want it. By the way, they are stored inside, the garage is just dirty on the floor.
sold pending final pay/pickup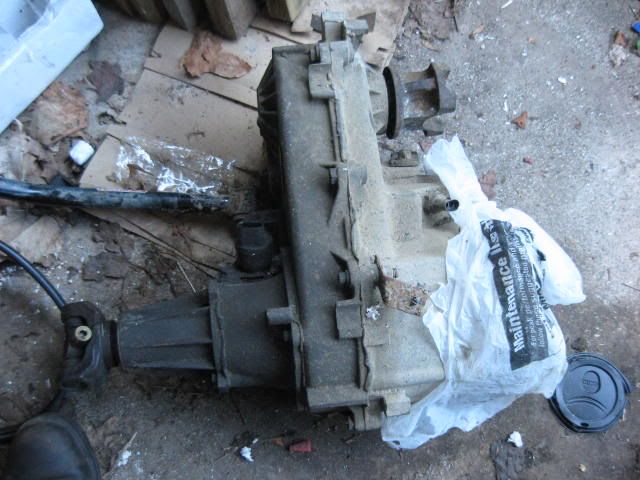 I also have an extra 2wd AX-15, also internal slave. Extra parts?
i also have various other parts you can see here:
http://www.greatlakes4x4.com/showthread.php?t=101095