i have a 95 pw80 and it blew up about 5 months ago so i thought i would finally rebuild it. i am doing all the work in my high school machine trades class and we got a pouter coater there so when its done it should be pretty nice. hopefully
if you got any thoughts or ideas let me no and if you no of anyways to make this go fast for cheep. or how to get the plastic clean , i used some paint eater stuff and sand blasted it.
stock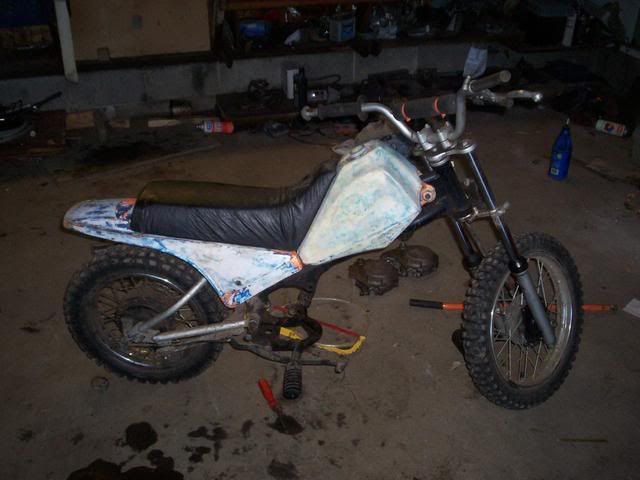 new shock of my old four wheeler.
how it sits now