Bought a set of tail light guards for my 04 TJ Rubicon.
The install is very simple, remove lens, remove bolts behind lens,
remove tail light and unplug harness. place light guard behind tail light and reverse steps for removal.
now my only point here is for those of you with Rubicons or if you have the plastic covers over the tail gate hinge you must do some trimming because the covers are not tail light guard friendly.
first i had to remove the left side of the cover. *to reinstall the cover the spare tire and the tire bumper thing bolted to the tail gate must also be removed.
once off i cut it with an over sized pair of dikes. that looked pretty rough so a razor blade smothed it out just fine.
cover and tire bumper back on.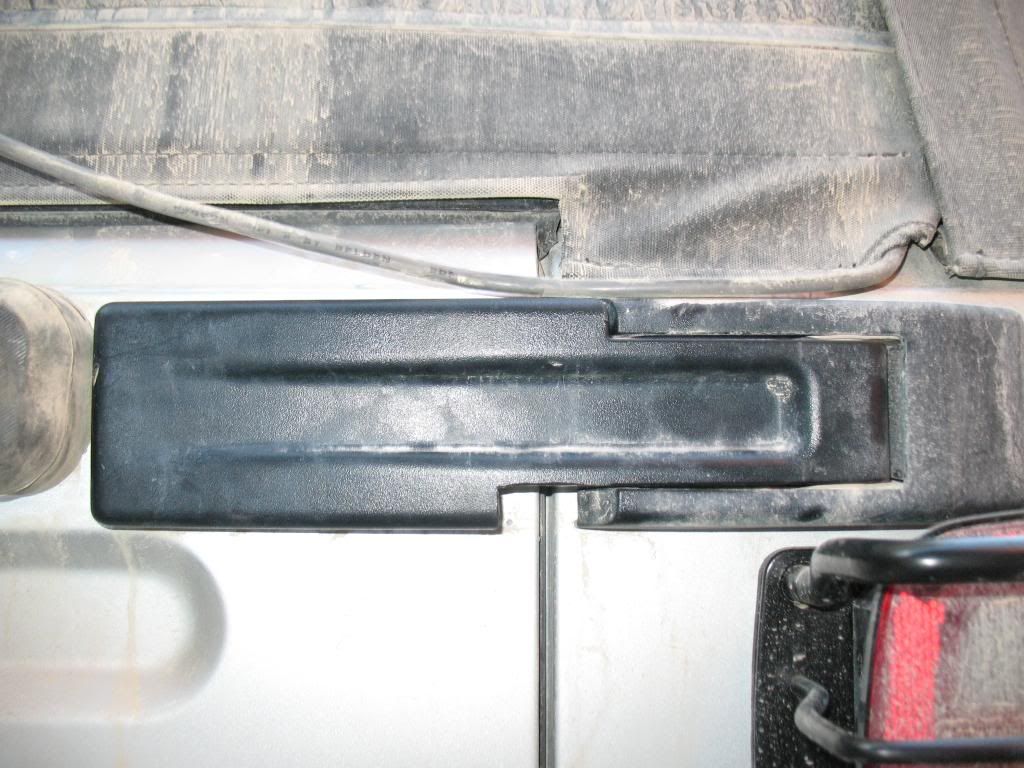 and just enough clearence when the door is fully open.