bought a '89 yj with (later found out bad) 4 cylinder, 5-speed.
pulled motor,tranny,case.
have a older '90 4.3, 700R4, case to go in it.
took off the front end to put motor in and out.
fenders were JUNK, have some ok ones to go with it
have a hard top that is NOT great, but ok
doors need some tlc.
axles are 4:10, it has SWEET shackel lift
frame is rusted at rear by shackel,i wasn't worried.
the jeep is a '89 and looks like it. it has the typical rust
NOT A BEAUTY QUEEN,AVERAGE 89
JUST JEEP $500
JEEP with bad 4cylinder,5-speed,case(motor is already out) $550
JEEP with 4.3L,700r4,case (out of blazer,ran good) motor NOT installed $700
the pictures make it look good,will get more, better photos later.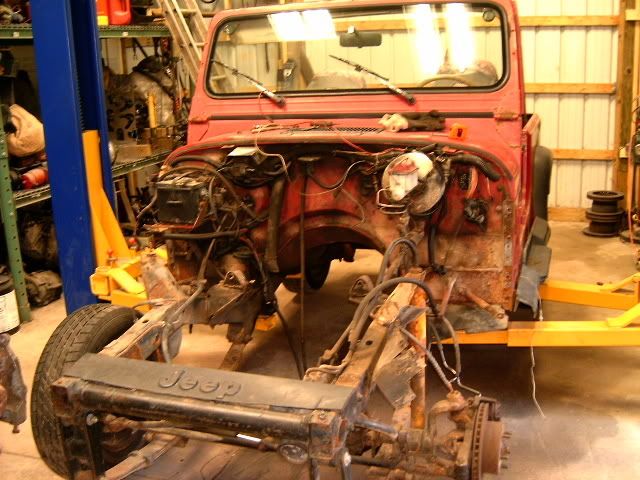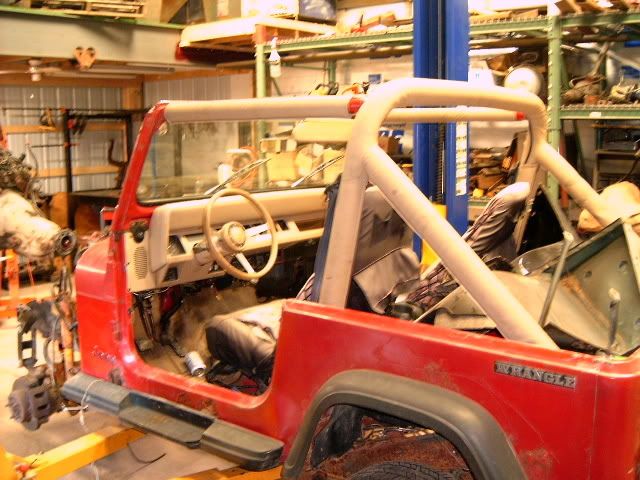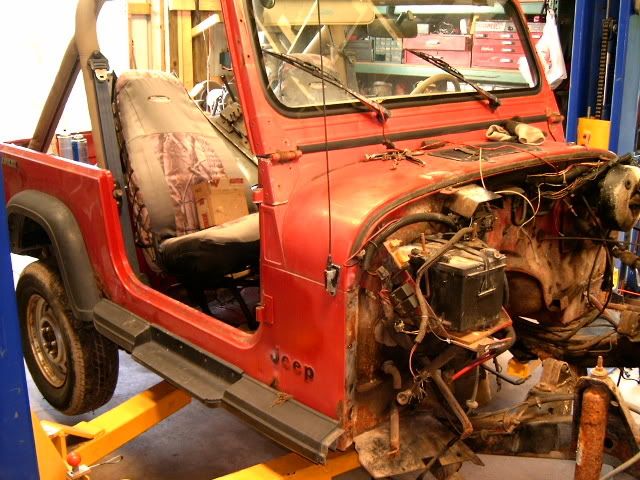 hard top,doors are green,and not totally complete.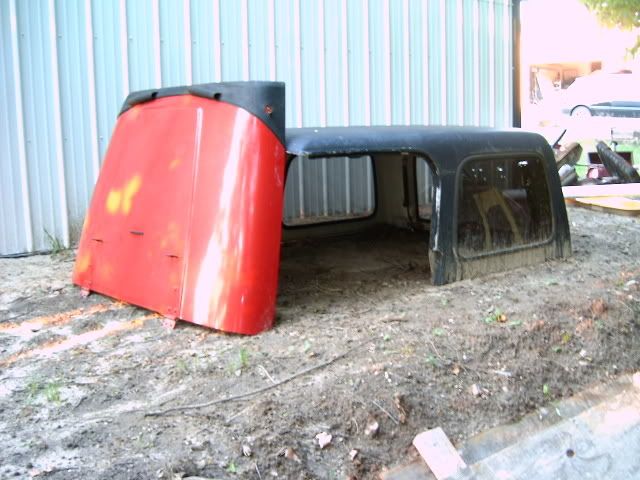 4cylinder
4.3l motor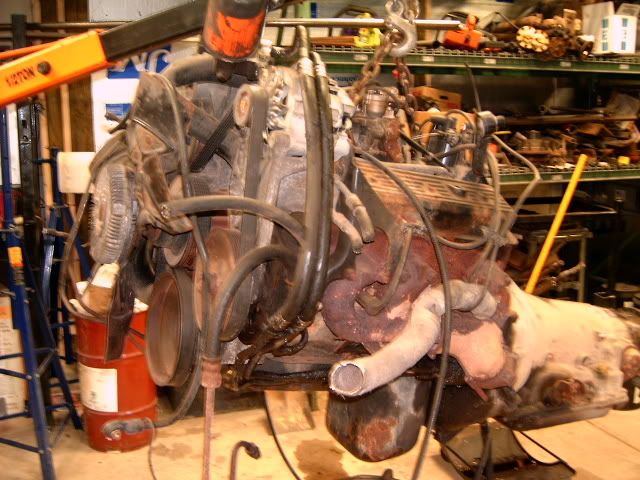 what it looked like when i bought it.
i took motor,tranny,case out. and took front end off.