Quote:
Originally Posted by
Rocky
Where be the pics? One stupid question can you re ream the knuckles to OTK one ton?
Incase anyone cares if you do it you'll run into some clearance issues. Like the Tie rod tube hitting on the spring perch, but you can grind it a little to make it work. Also, ES2234R and ES2233L work great for the tie rod if you don't want the long ES2233L to be your weak point. You'll need to run the grease fitting inward since the ES2233L has a larger body than the ES2234R. Other wise the castle nut on the drag link will hit the tie rod.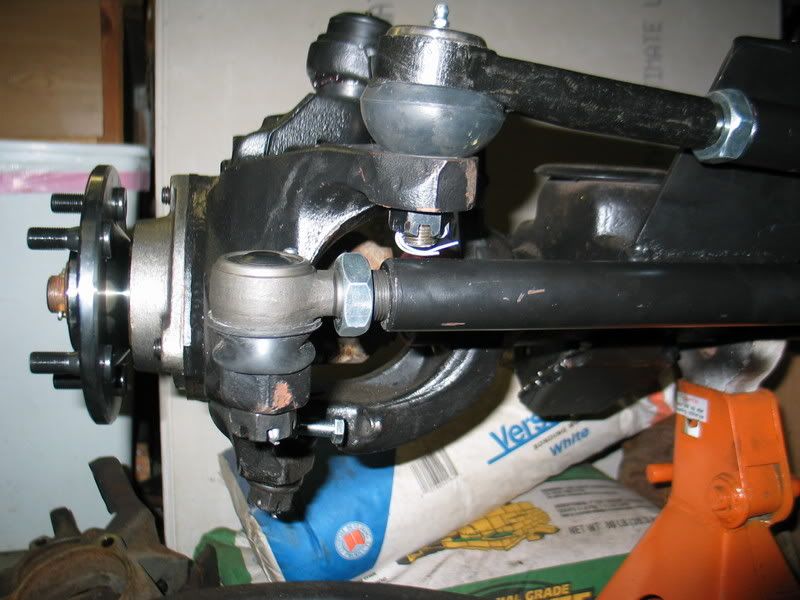 When you drill the rotors go to 5/8" not 1/2". Atleast I had to since my wheel studs are thicker at the flange.