This is my first 4x4 truck. My dad bought it maybe 6 years ago as his daily driver. I learned to drive manual on this truck. When I graduated from college my dad was getting ready to sell it. When I told him I would buy it he just decided to give it to me. So its a freebie kinda like Monster Garage.
Currently its stock. I am in the process of rebuilding the NP241 and putting new U-joints on the driveshafts. My plan is to make it a mild trail rig that I can use to trailer a camper and ATV up north on the weekends without having to worry about breakage.
Plans:
- 4" Rancho IFS Lift Kit (with my 50% discount)
- 35" tires
- Rebuild 5 speed and install Hurst short throw shifter
- Find a late 90's 350 with multi-port and Vortec heads to swap in
- Upgrade to a 14 bolt rear end
- Rhino line the lower 3-4" of the body the whole way around
- Steel bumpers front and rear with brushguard and winch.
Basically I got a long road ahead....
The cap is going away.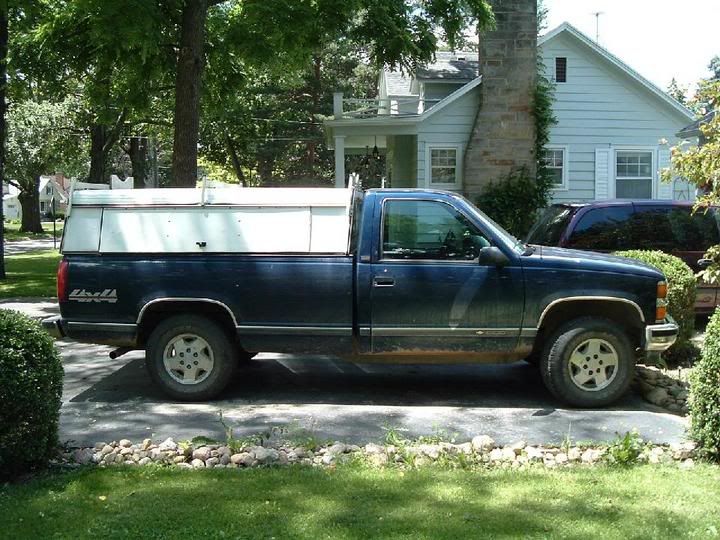 200,000 miles and it still runs strong as hell.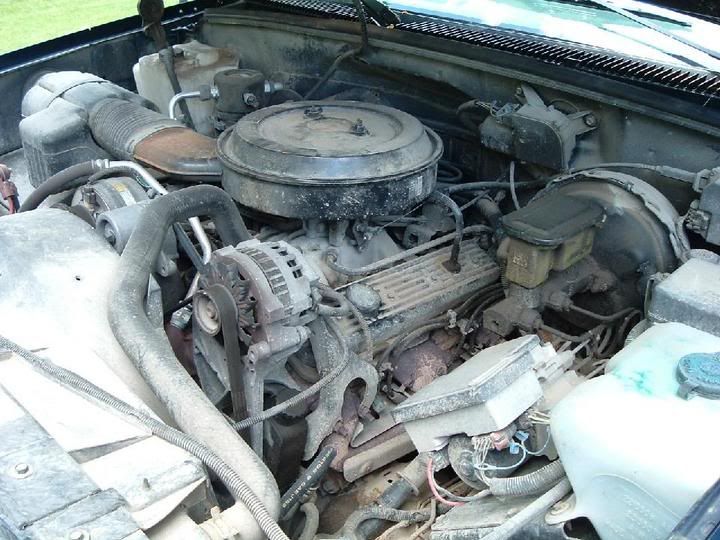 The start of the long road. NP241