1991 Jeep Wrangler w/ 92,824 miles
-4.0 auto with B&M shift kit, 3.55 gears,
-33" Kumho KL71s (with warranties) w/ 5k miles and a new 33" Mud King spare
-about 5" of suspension lift with 1" body lift
Rough Country mutant leaves up front with an s10 AAL with some of the other leaves cut down with 1" lift shackels
new Rustys leafs out back with 1" booms
Skyjacker Hydro shocks all around
-1" BL with 1" t-case drop
-TJ Flares
-Freshly rebuilt D30 up front with tj shafts and new u-joints
Ford 8.8 out back
-Alpine MP3 cd player with Scosche 4x6s in the dash, Kenwood 5.25" in the Bestop rear boxes, 2 Alpine Type Rs and a custom herculined box, and a Kenwood KAC-9103d amp to power the subs
-Doors, lower firewall, and rear wheelwells have all been sound deadened and coverered with rubberized undercoating. The tub has been herculined and then covered with a layer of rubberized undercaoting and waterproof carpet padding has been added between the carpet and floor. This might be the quietest yj around.
-Engine was rebuilt at 75xxx miles by PO and he had a custom grind Lunati cam throw in. It also has a Borla header, cat delete, and a dynomax muffler.
-Homemade rear swingout and chopped up front bumper with a welded on griil guard and chevy tow hooks.
-NO RUST ANYWHERE except maybe surface rust on some exposed metal. POR15ed frame and suspension components. I hate rust more than anything and my goal was to get rid of and prevent all rust.
-Bestop soft half doors and bikini top for summer
-Newish NAPA starter with lifetime warranty, rebuilt alternator, and newish battery.
-Any other extras that I hjave left around like new stock flares, tire cover, rollbar padding, and other stuff.
The bad
The sunroof leaked so I siliconed it shut until I can find replacement glass (does glass even warp)
The nut that holds the speed sensor on broke off (who uses aluminum nuts!), so its held on with zip ties and silicones shut until I can find a used one. New ones from the dealer are $160!
Passenger side mirror glass is busted but still in the mirror. I kinda rattles if the windows are down.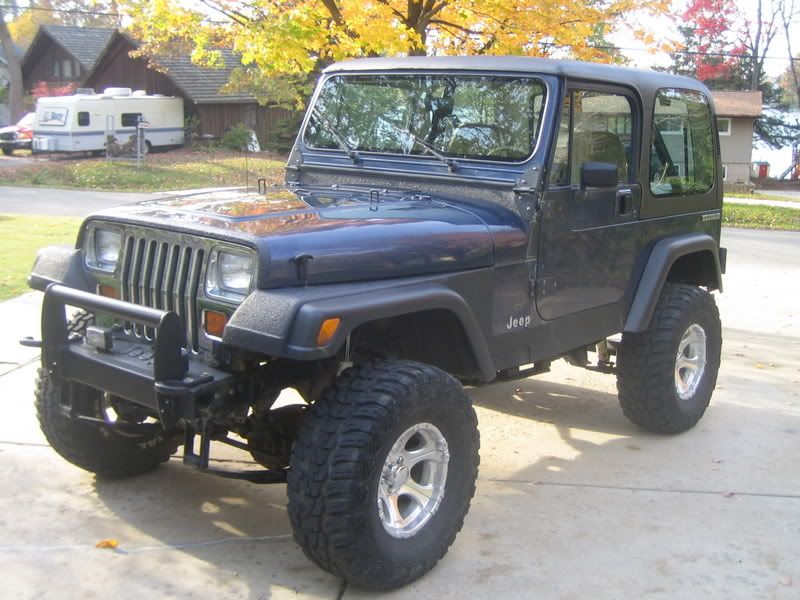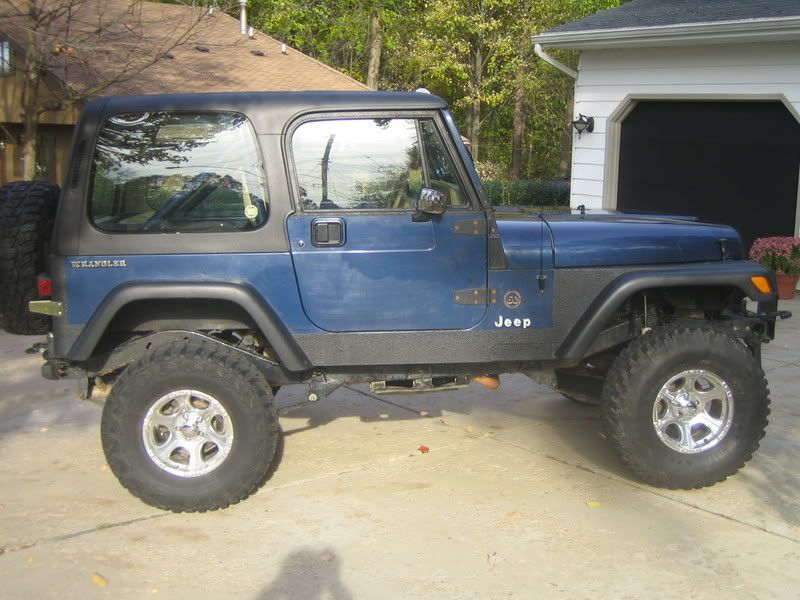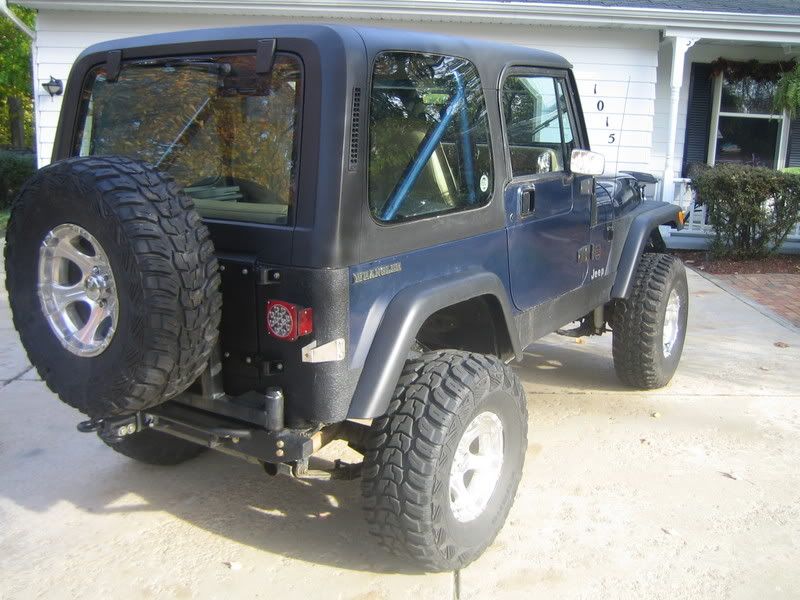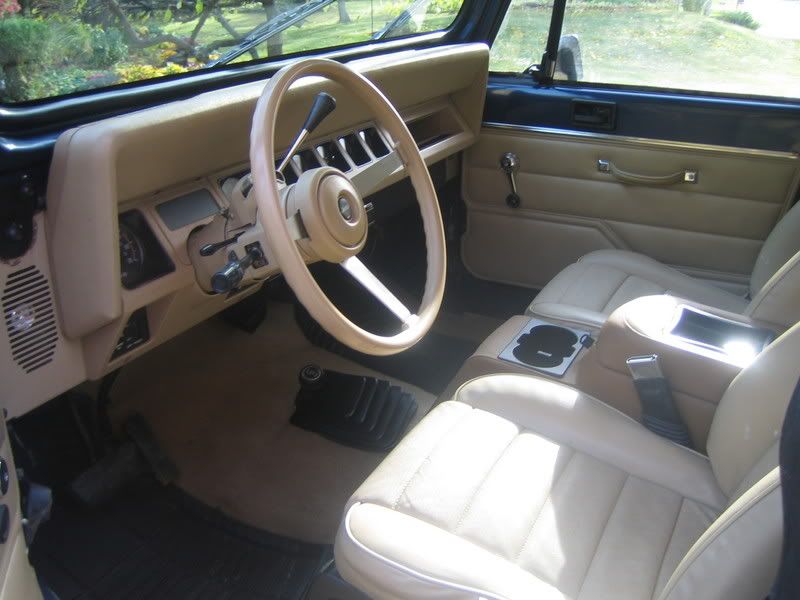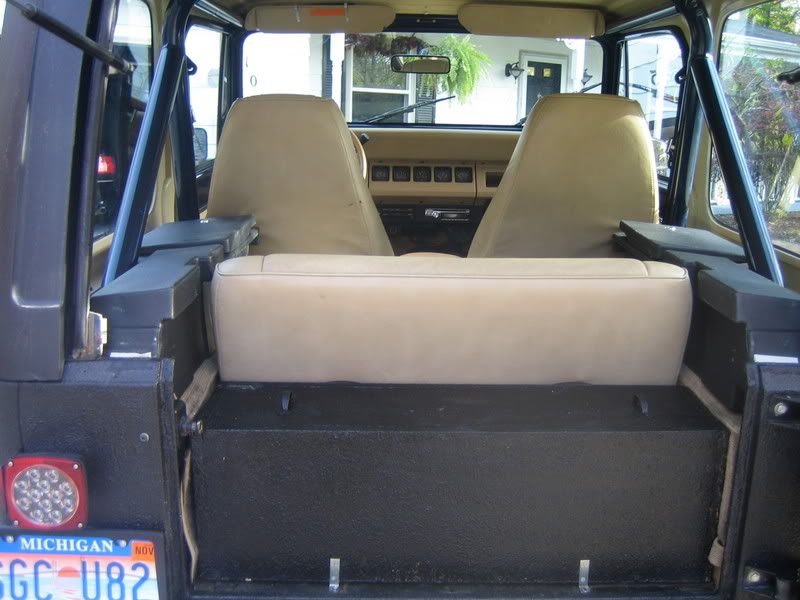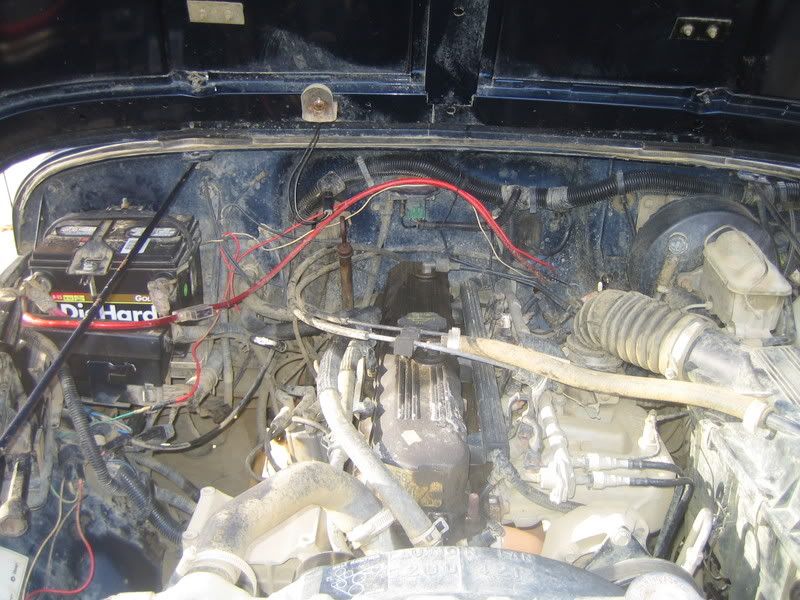 Looking for $5000 without subs and amp, $5500 with subs and amp
Trades welcomes but I dont want anything high mileage, rusted out, or older than 1990. I would prefer a Cherokee, Blazer, or something that would make a good DD.