1993 Geo Tracker 8 valve 1.8. 5 speed manual.
has 160xxx miles. used engine was installed in there sometime.
I've put maybe 30 miles on this thing and just found out it has a bad head or headgasket. so i want to trade it off.
i'm looking for a project jeep something. like an old wrangler or cj or something that i can take the top off. I know this is a longshot but you never know. or maybe a quad.
tracker dosen't have much rust, pics will show what it has.
i've put in a new clutch, new thermostat, took out the carpet, and added a gauge pod. oh and i got a rear window from a sidekick that dont fit for some reason....
this pic shows the top is tight and won't stay in the holder in the back. and that window has a small tear in the upper left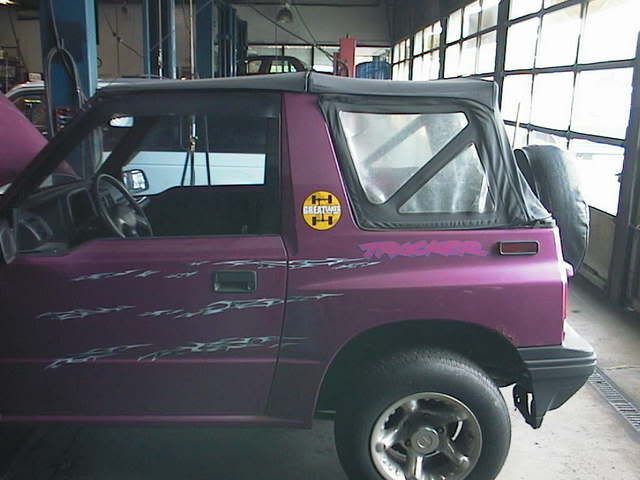 Pass. rocker rust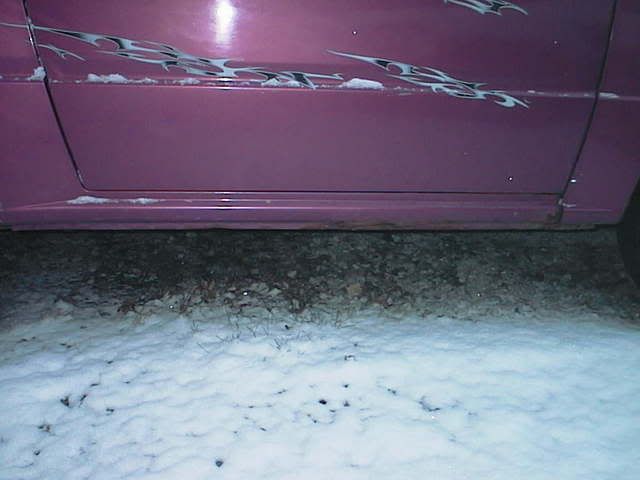 rust on driver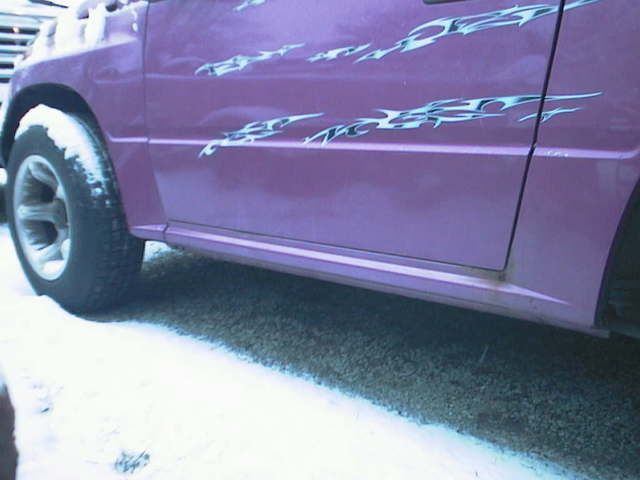 there's a small chunk of rust on the rear wheel well
it has other problems and i'll tell you if i get any interest in this but i'll wait and see.
just in case i need a price even though i don't wanna sell it outright i'll say $1200
would make me happy.
sturgis MI. 49091