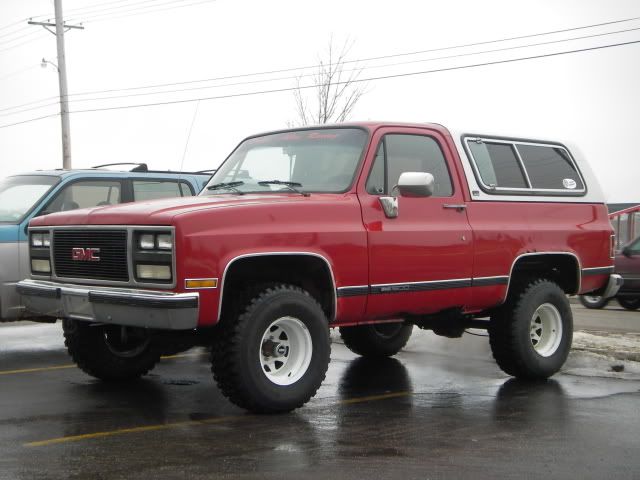 I just bought it a few months ago. The guy I bought it from told me that the TBI 350 has about 80,000 on it. I probably haven't put more than 1,000 on it since then. Runs great, always starts the first time. New cap, rotor, wires, plugs. Pretty solid for a Michigan truck. Rockers are a bit rough but still there, small amounts of rust starting on the wheel wells.
2-3" lift, 33x12.5 buckshott mudders with lots of tread left, new warn hubs
The bad news: the tranny just went out. It still has reverse and all gears when it's cold but once it warms up it loses 2nd and 3rd.
I know somebody has a TH350 for this. It was a great daily driver until today.
Open to offers. I was going to ask $2500 until the tranny went. I'll set a price if you guys really don't like the offers thing, let me know.