Up for sale is a pair of 2005
Elan GSX World Cup Giant Slalom Skis
.
Specs at a glance:
Length
: 182 cm
Radius
: 22.8 m
Tip to tail dimensions:
97 mm
63 mm
87 mm
Riser plate is installed and
included
Marker Comp 1400 bindings installed and
included
(DIN from 5-14)
Height off the snow to bottom of boot is 44 mm, hence they are under the 55mm max limit and are
100% FIS World Cup legal
.
1 degree base bevel, 3 degree side bevel, the edges are in excellent condition.
Bases were prepped with swix CH7 and since then have only been waxed with swix LF4 through LF10. Latest wax was LF7.
I used to race competitively and have been tuning my own skis for the last 7 or so years. These are in great condition. I have included 20 pictures of the actual skis below.
Honestly, these skis are in excellent condition, I have highlighted
ALL
the "damage" so there will be no surprises if you buy these.
For simplicity, Ski #1 is the ski either on left or the foreground in all the pictures, Ski #2 is the ski on the right or back ground in all the pictures.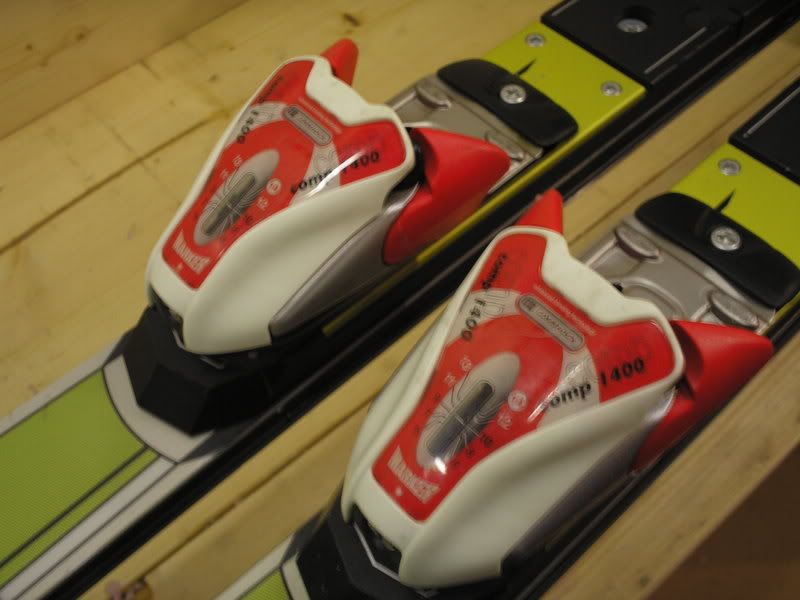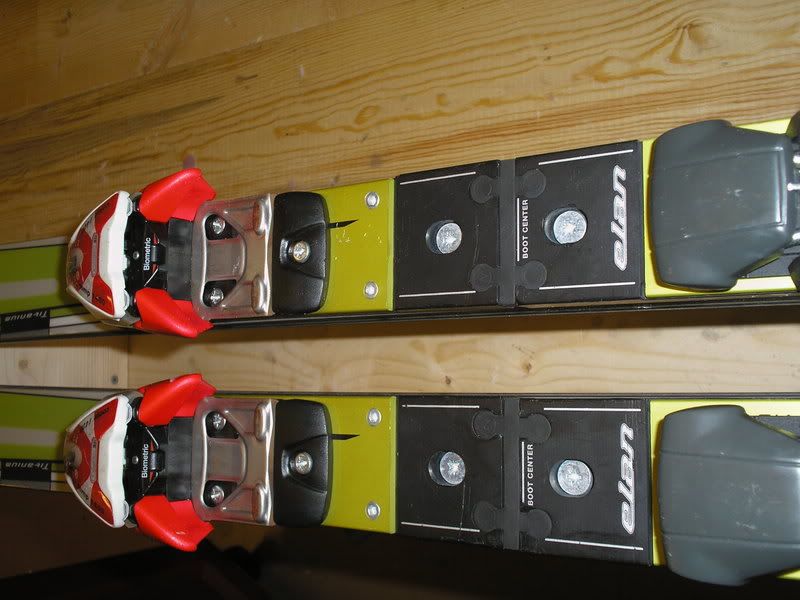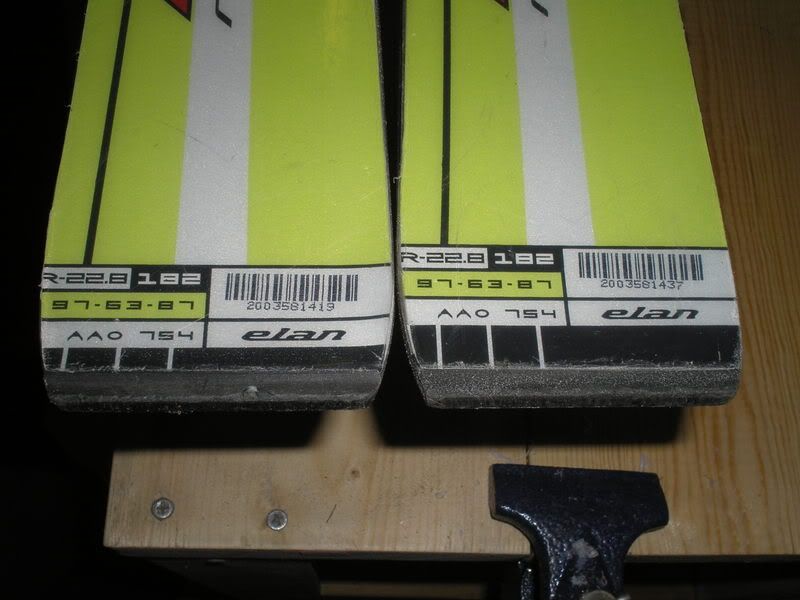 Minor Damage to side of Ski #1, this does not extend more than 3-4 mm deep and does not affect the edge of the ski, it is just top-sheet and sidewall. This is toward the tip of the ski. (Top sheet and sidewall of Ski #2 are both PERFECT)
Notice minor damage to Ski #1, this is even more insignificant than the previous.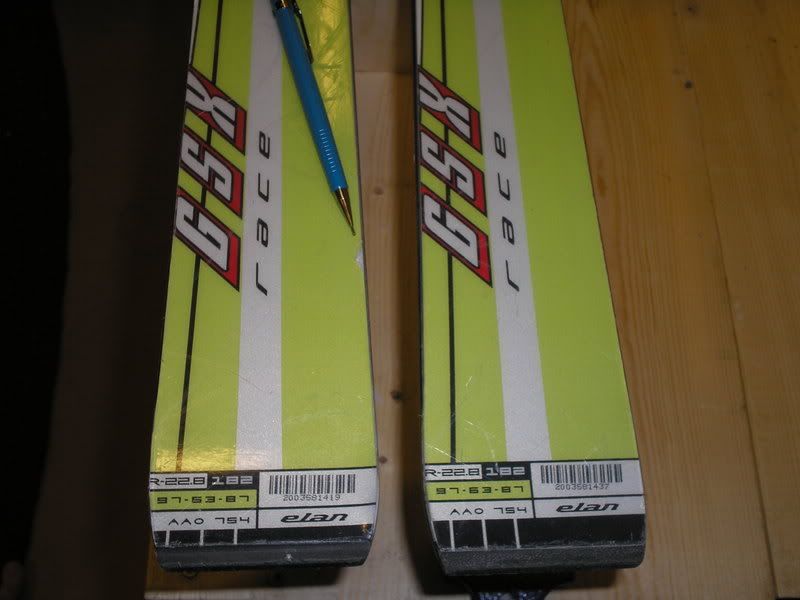 Close up:
This is the base of Ski #2 (base of Ski #1 is PERFECT) A small scratch, the p-tex is still in fine condition around it and it is less than 1 mm deep. This will not slow you down I promise:
Same thing, different angle:
Small blemish on Ski #2 again, no matter how I tried, I couldn't get a picture of it. It is REALLY small, but I saw it and would be dishonest for me to hide it.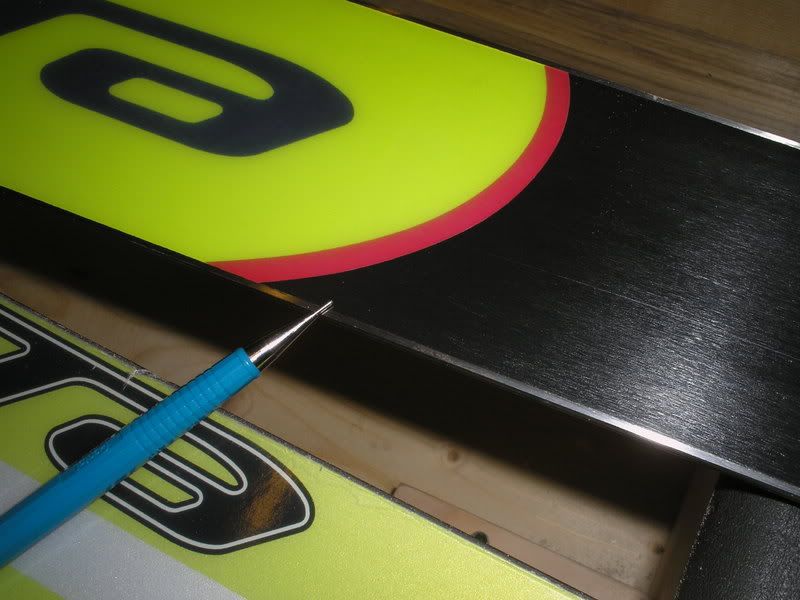 Tips of the skis are great, no chips or splits from gates: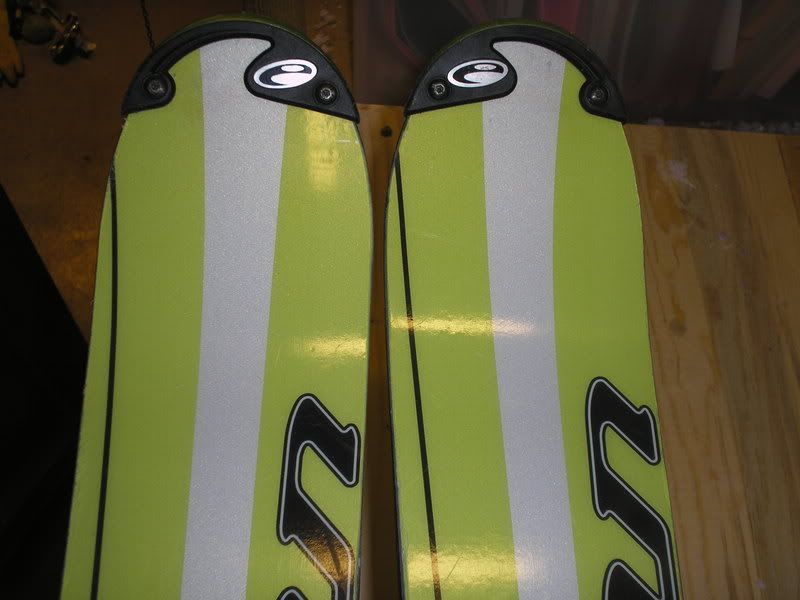 Bases are really great, I always took meticulous care of them and never ventured of the groomed with these skis.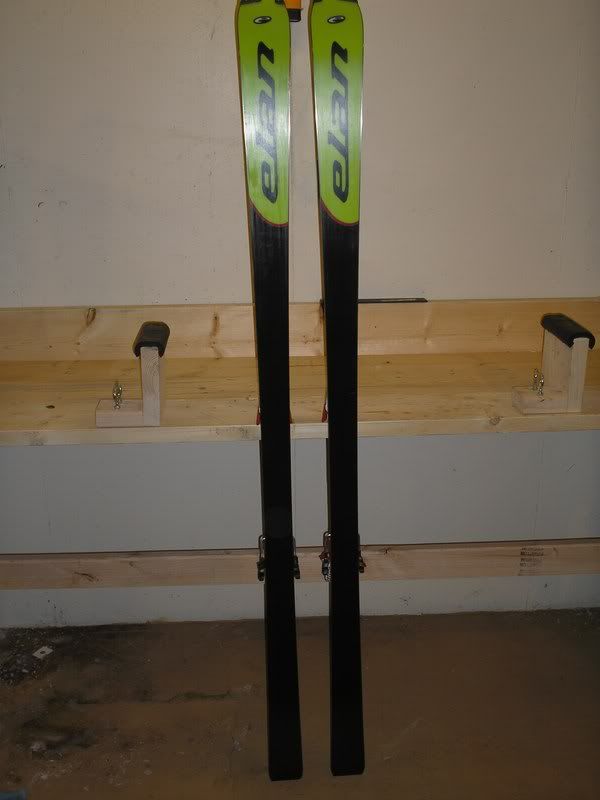 I tried to get every section of the bases pictured: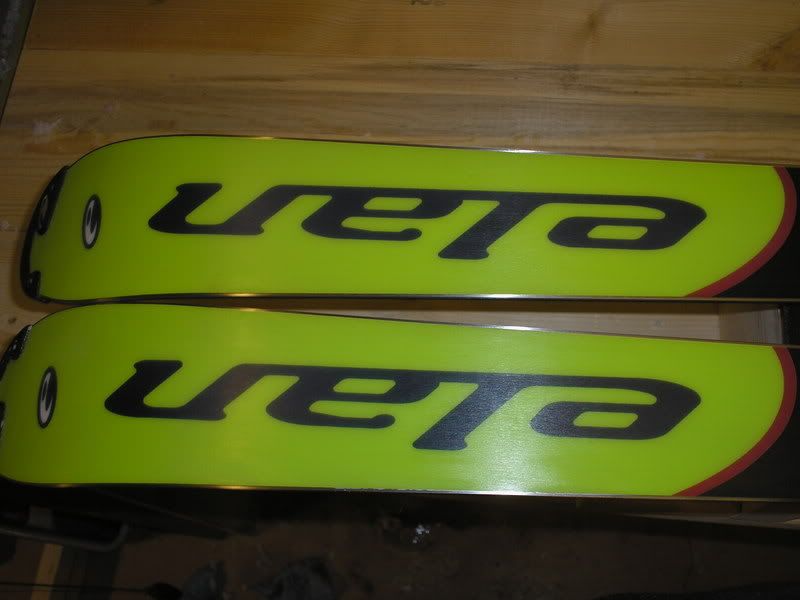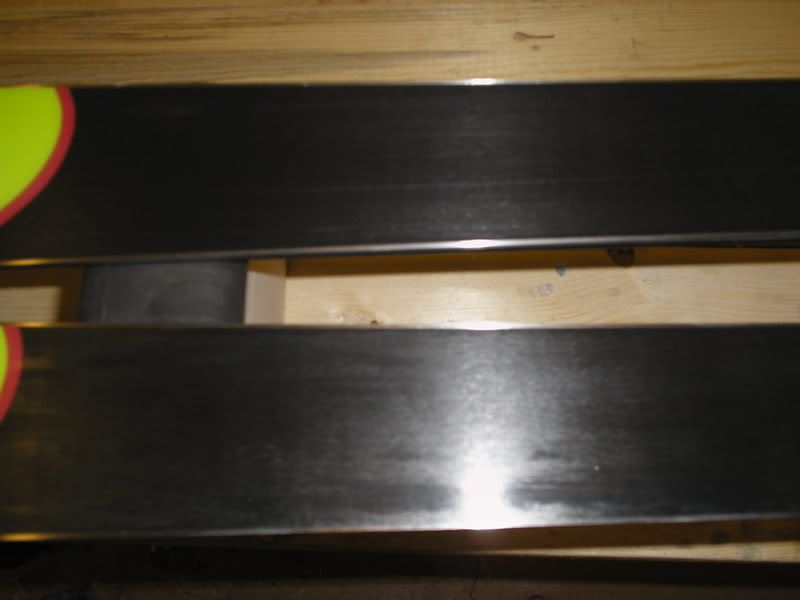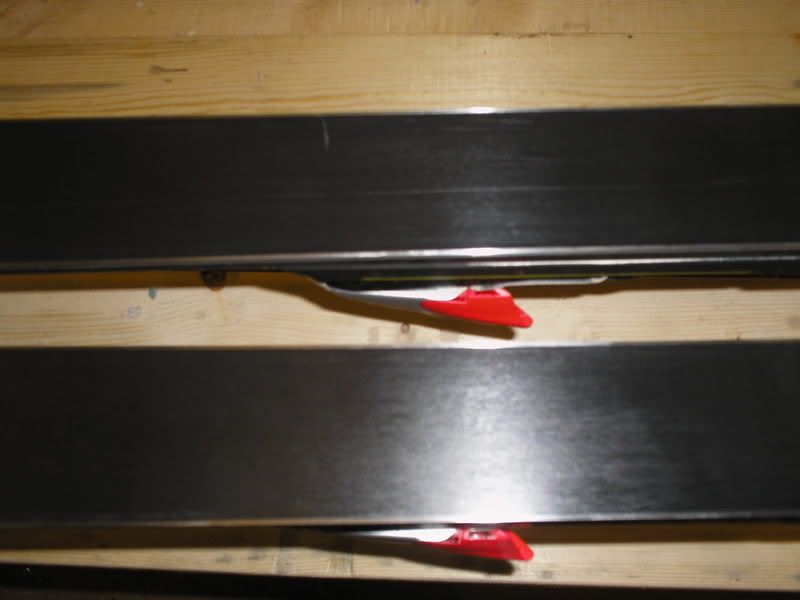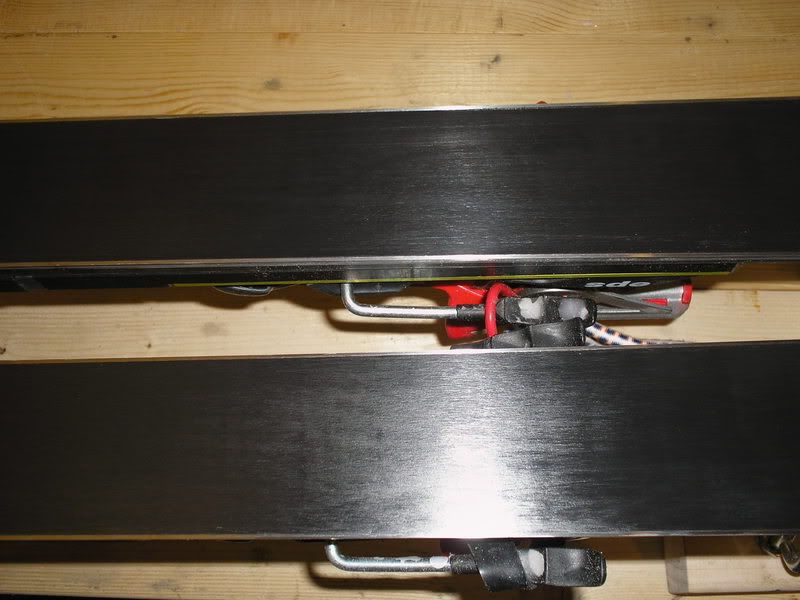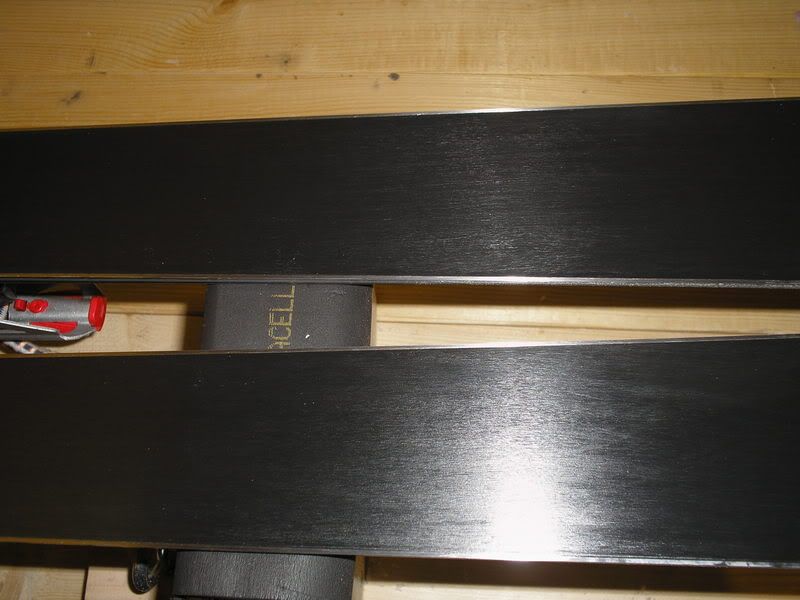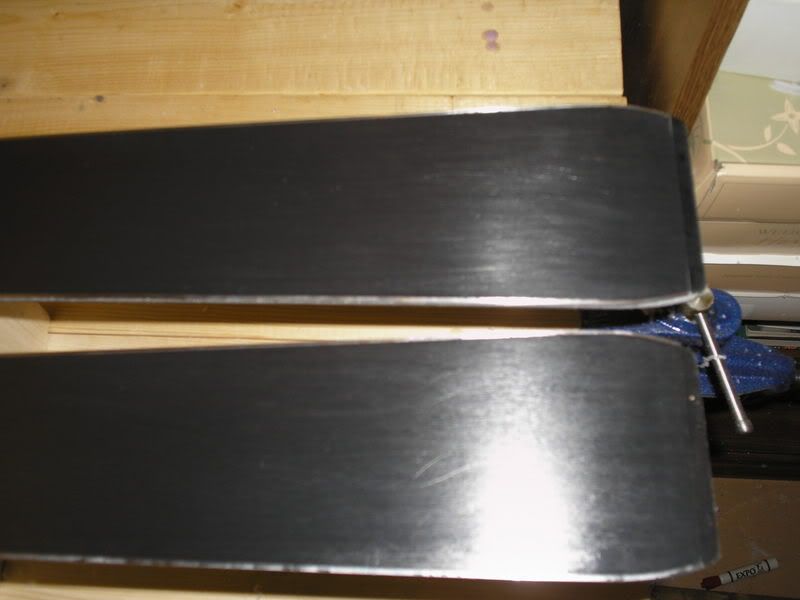 Another shot of the riser and binding: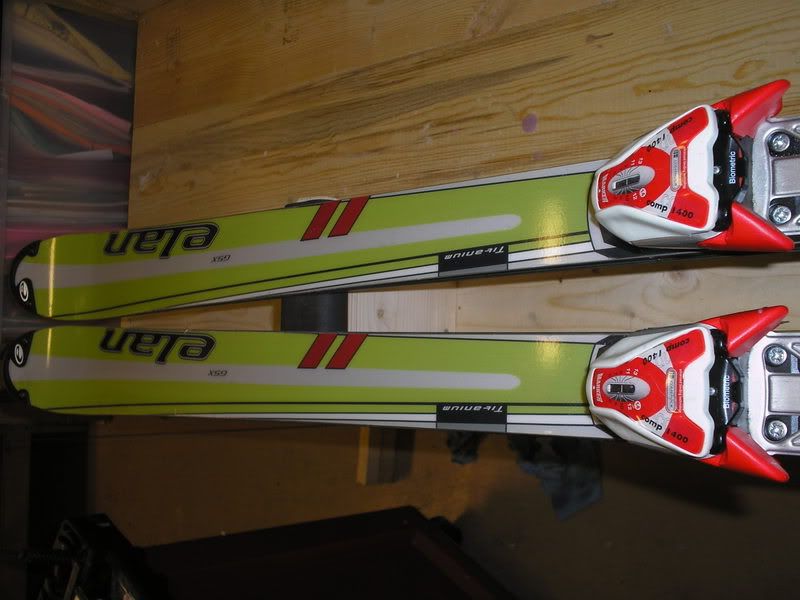 If you have any questions please do not hesitate to ask!
You can PM me here or send an e-mail to timothy[dot]paver[at]gmail[dot]com
Asking $450 + shipping. I will construct something to make sure these arrive in the same condition that they are in now at my cost. Feel free to make an offer or items for trade as well.
Item location: Ada Michigan 49301
Thank you!