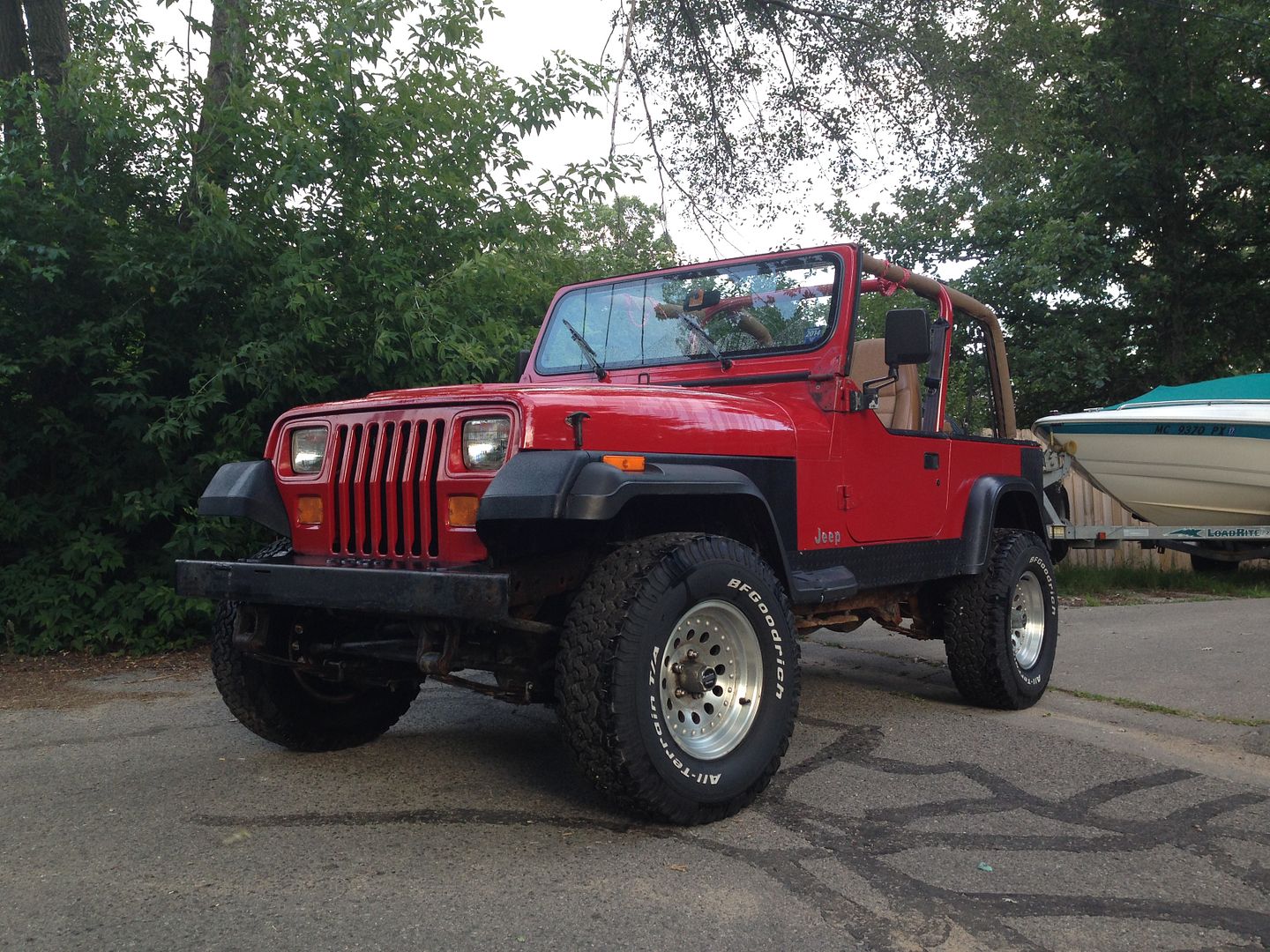 http://detroit.craigslist.org/okl/cto/4584778254.html
3,500!
Lifted 1993 yj jeep wrangler. 2.5 liter ax5 manual shift transmission. Runs and drives very well. Has a new soft top, with sliding side windows. Has a two inch zone lift, new last summer. Seats are ok, drivers side is good, passenger side had been stitched together. No radio, but I added an amp with a headphones line in jack so you can listen to your iphone or MP3 player. Very nice 31 inch BFG All terrain tires with lots of tread. In the last 5,000 miles I did plugs wires cap and rotor, fluids in the diffs and trans. I added round taillights and a beer bottle opener for a license plate light housing. Has brand new front fenders. Will include new tailgate if I get my asking price. Has TJ rear bumper. Front axle vacuum disconnect still works perfect! Also I think I have a tan bikini top that goes with it.
Has standard wrangler rust. Floors are good, steering box mount is good, skid plate bolts are all good, as you can see by my transfer case mount drop, but some rust through at rear shackles.
Drives very very well. Runs good. Gets decent mileage for what it is.
Could use new shocks, and possible front left axle universal.
Text or call with questions or offers at
2
4
8
2
0
2
7
5
Seven
3